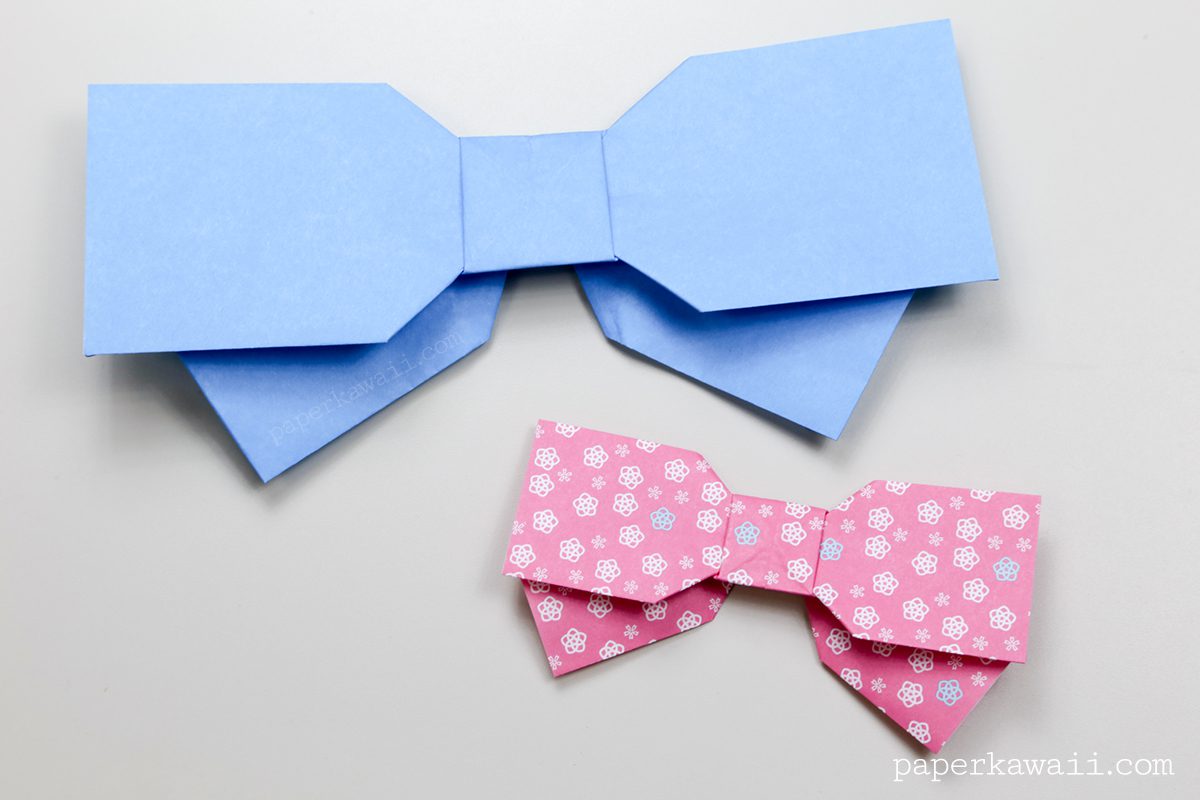 Learn how to fold a cute origami ribbon with these origami bow instructions, using one sheet of paper.
I think this is my favourite origami bow. It looks so clean and simple, it would be great as a hair clip, or on top of a box or card.
This bow is very similar to the traditional origami bow tie, instead of starting with half a sheet of square paper, you fold the whole square. You need to keep your folding precise, and use thin paper, for the best results.
You could use small paper, about 3.75 x 3.75cm is my limit. Use some clear nail polish and use it as a necklace or little origami earrings.
Level: ★★★☆☆
Design: Unknown
You will need:
1 square origami paper – paper needs to be thin. I used 30 x 30 cm.
Final size: about 20 x 9.5 cm.
Use 15 x 15 cm for a bow that is 11 x 5.5 ish.
To learn how to make the Sailor Moon origami dress, click here.