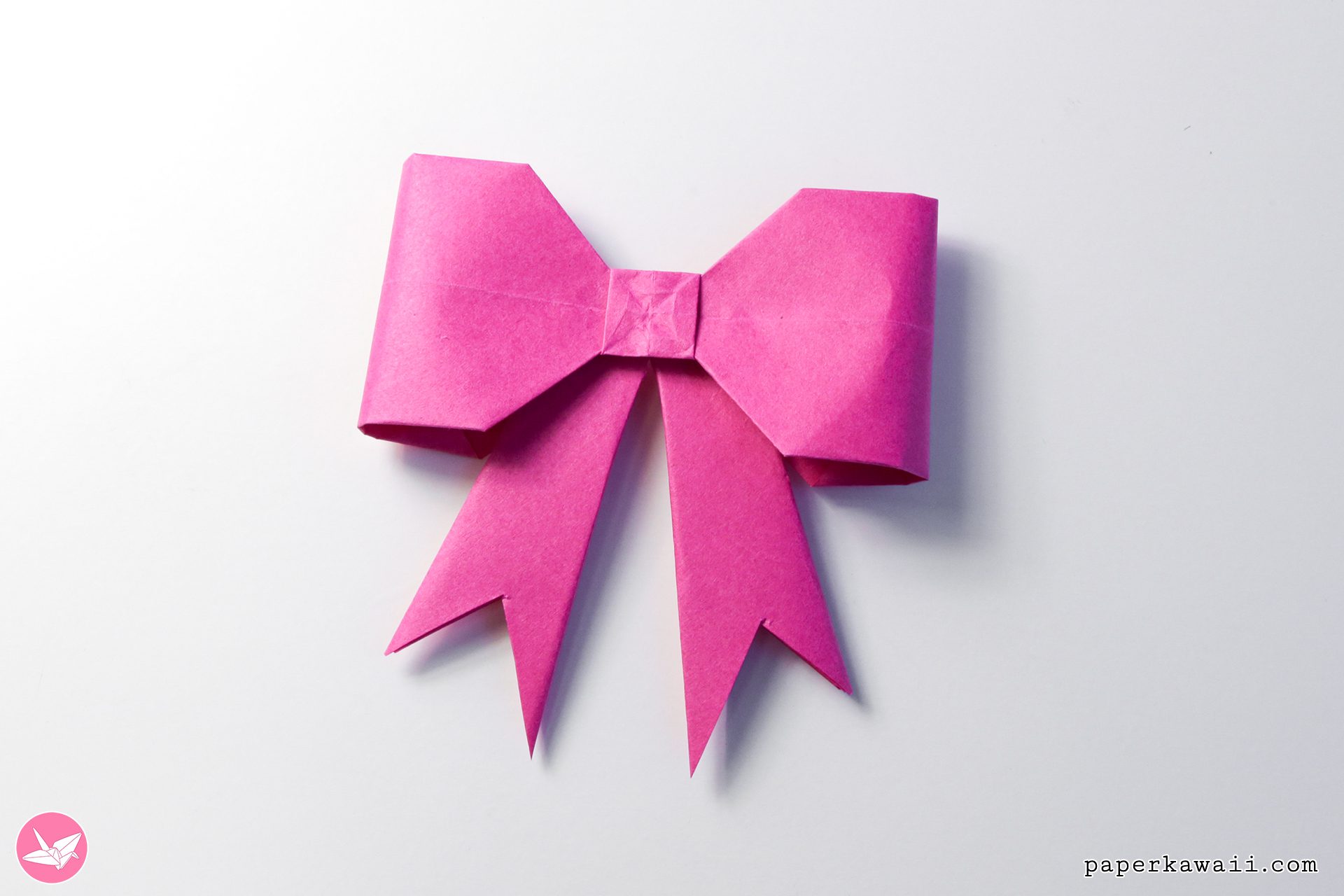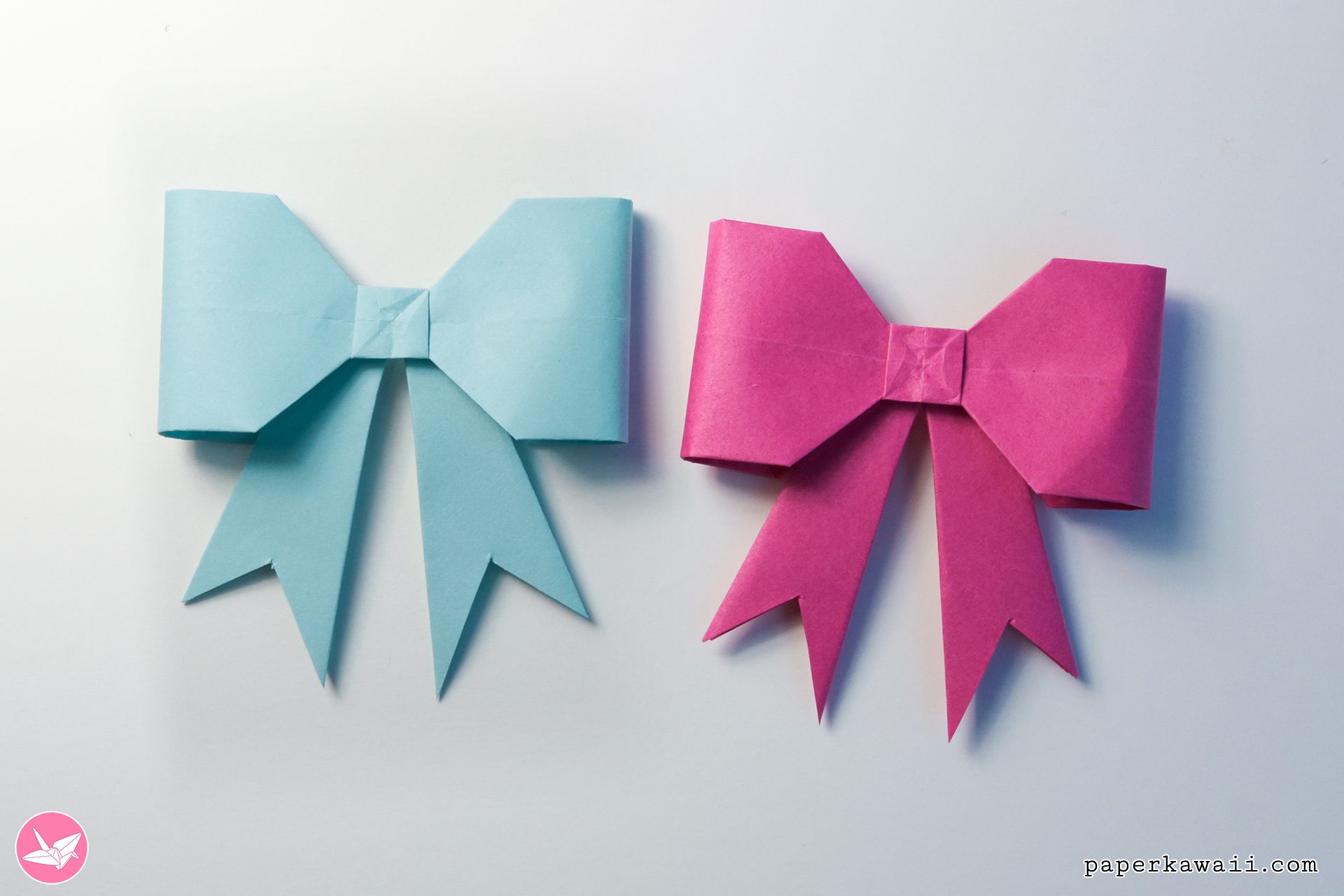 I hope you like my second version of the origami bow that I posted about last year here.
This one is a bit more conservative.. and tailored. It also looks nice from the back too.
The paper I am using is 6 x 6 inches square, you can use bigger or smaller, it will be extra cute if you use 3 x 3 inch paper!
You will need scissors and glue (optional).
Origami Bow Tutorial – V2:
This is the original version: