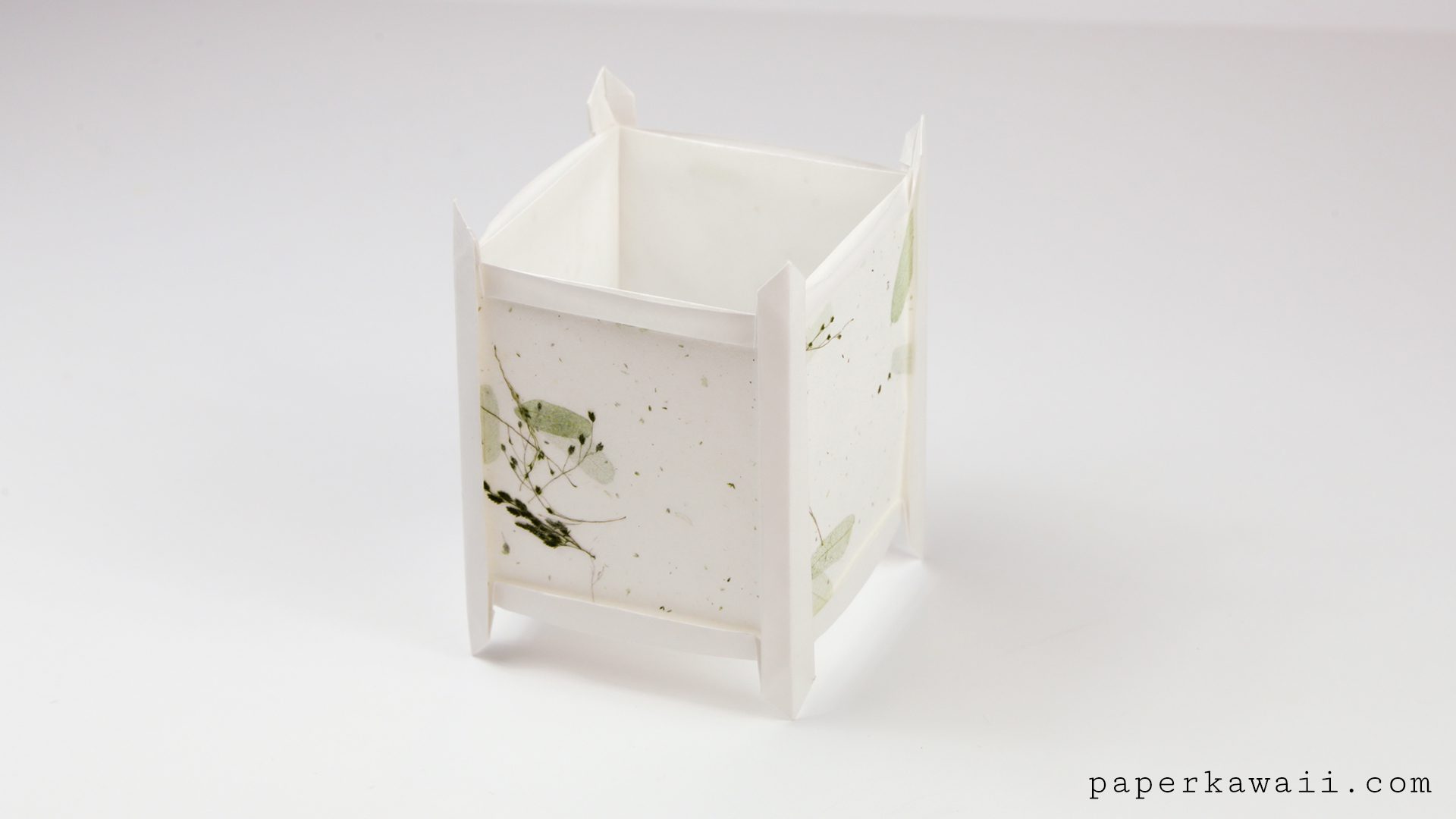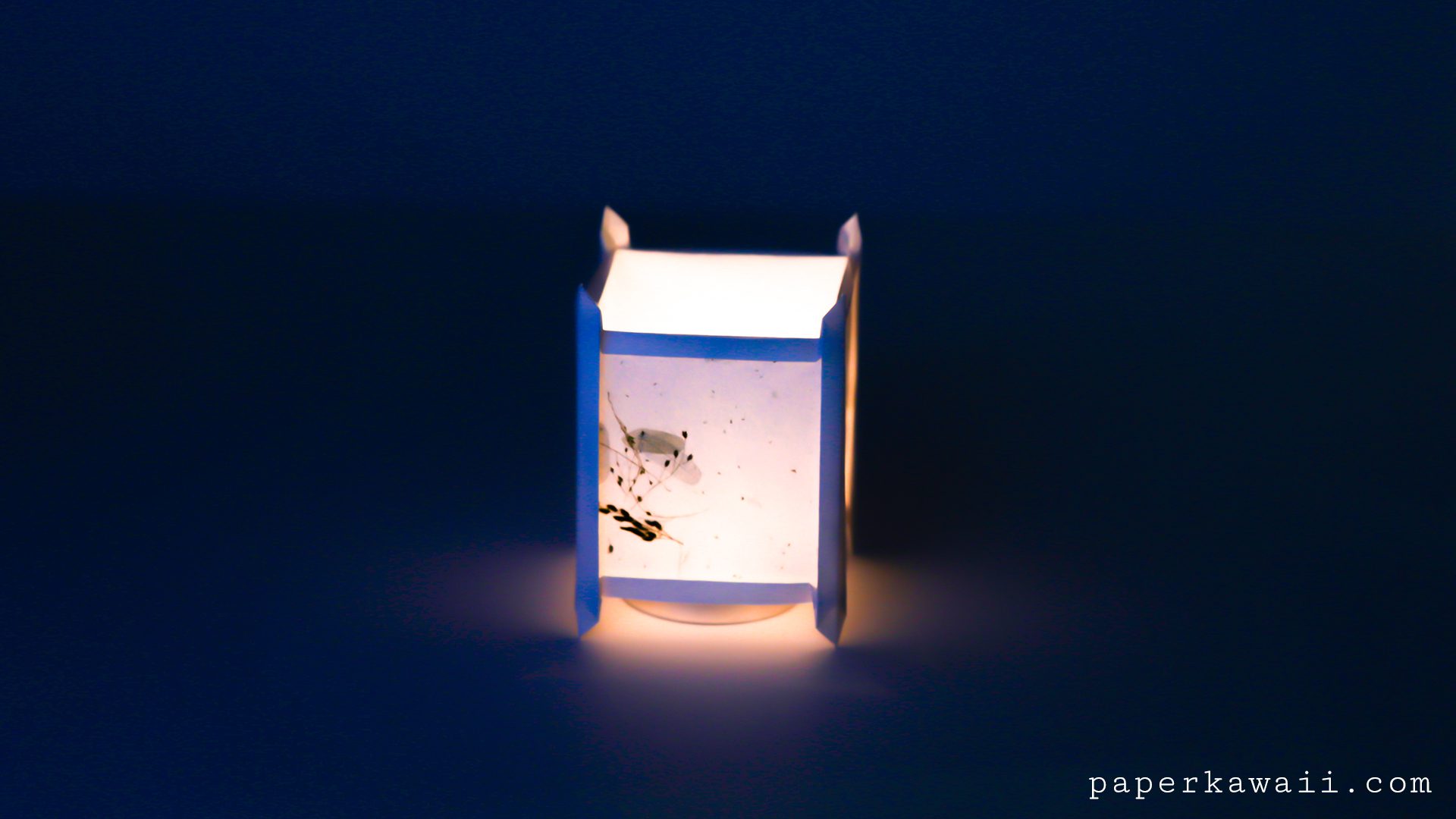 Learn how to make an Origami Lantern, made from four sheets of square paper. This pretty paper lantern can be used as a cover for a lamp or a candle. This is inspired by the Japanese 'Andon' lamps.
I see these lamps now and then and I thought it must be possible with origami. I looked it up and they are apparently called "Andon Lamps' hope I have that correct.
There are 2 versions, one has the frame all around and the other has just the legs as the frame. For the full frame, you can use plain paper and add in some different paper as the 'shade', which looks really nice when the light shines through it. You can fold the points of the legs in, so that they are square legs, which would look more authentic.
WARNING❗️If you do use a candle, be careful! It would be better to first put the candle into a glass jar, and then cover with the lamp. Even better would be to use a battery powered candle, i.e a Flameless Candle!?
Design: © Paper Kawaii Copyright Information
Level: ★★★☆☆
You will need:
▸ 4 square sheets of paper
▸ Dabs of glue (optional)
Used: 17 x 17 cm | Final size: 11.7 w x 17.5 h cm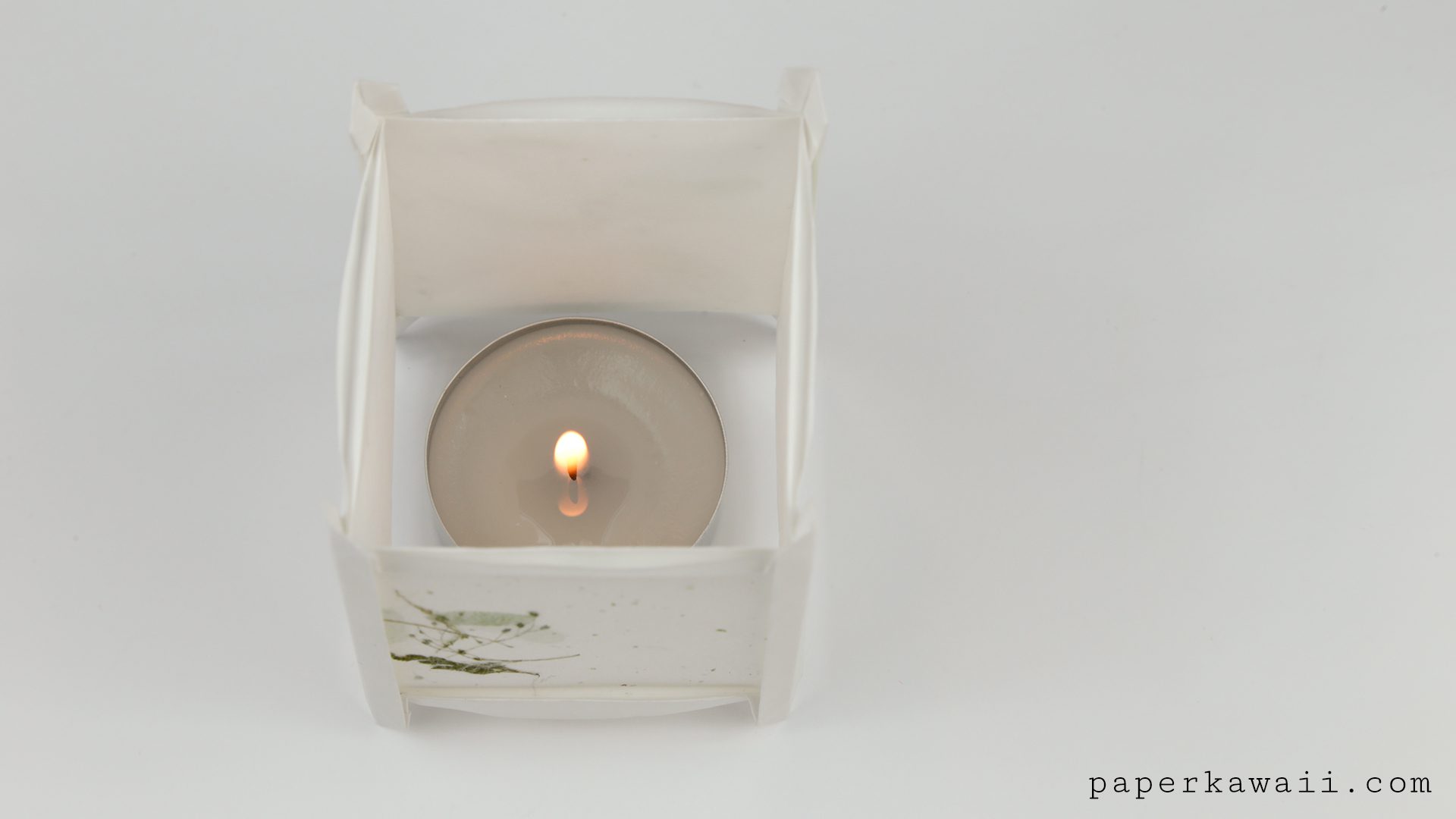 Note: I wouldn't recommend doing this.. unless it's a flameless candle (you can order them on Amazon here), if you do use a real one, find a glass to put it in before covering with the lamp shade.
The pretty paper in the photos comes with Nick Robinson's Book 'Traditional Japanese Origami', which has a few good traditional models and lots of beautiful origami paper!