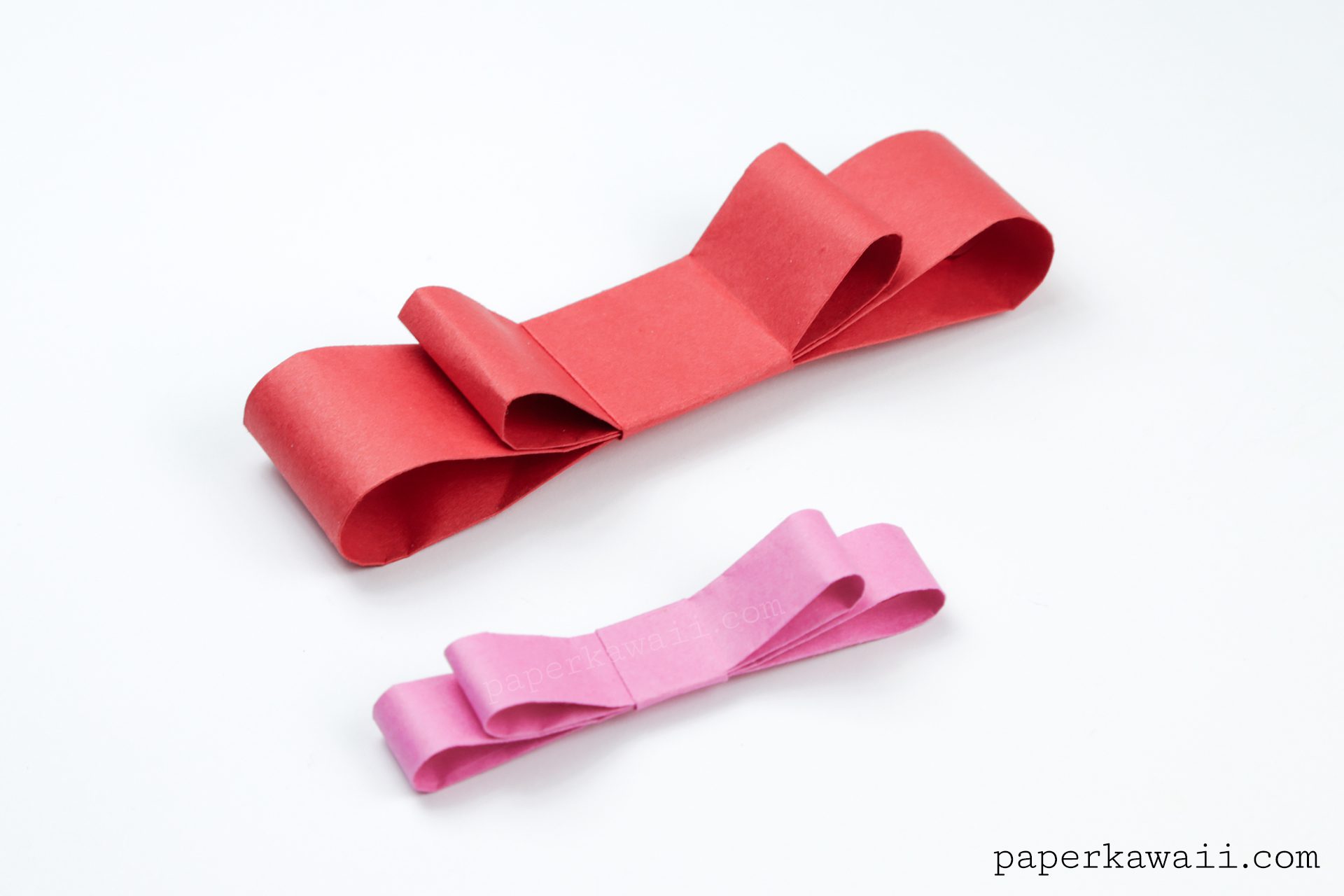 Learn how to make a pretty layered origami bow. This double origami bow is very easy to make from a long strip of paper. Great to decorate cards, make origami jewellery or use to decorate gifts.
You can use these cute origami bows to decorate so many things, you can even lacquer them to use for jewellery making, attach to Christmas decorations, use on hair clips, handmade greetings cards and more.
Design: © Paper Kawaii Copyright Information
Level: ★★☆☆☆
You will need:
▸ 1 strip of paper
It doesn't matter what size, your bow will depend on the length and height of your strip.
A good size would be 2.5 x 29cm (cut a strip from A4).
Final size: 7 x 1.5 cm – this is the small light pink bow in the photo.
The strip I used for the tutorial I can't remember the size, but I cut it from A3 paper.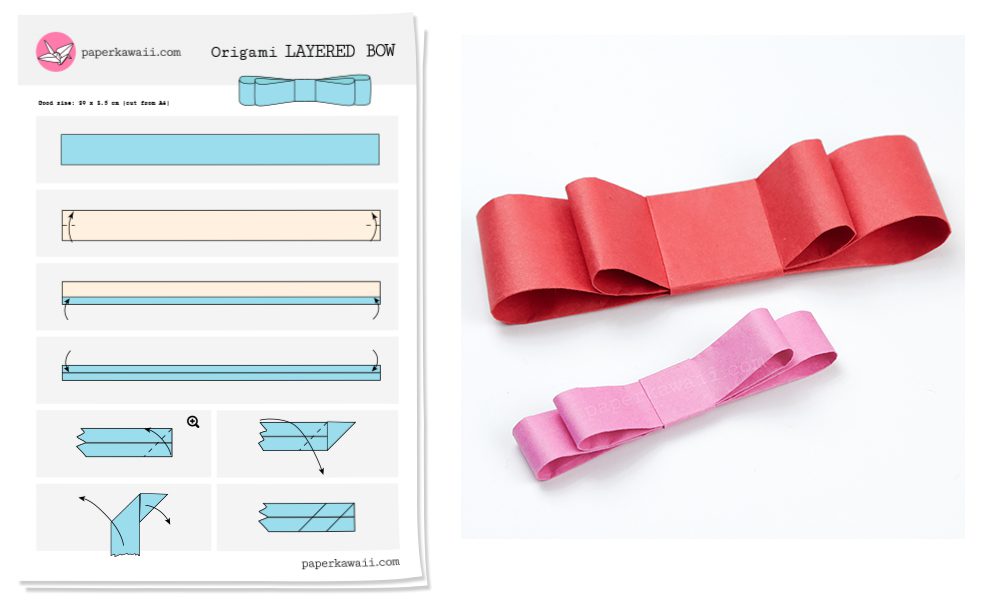 Click here to get the free diagram