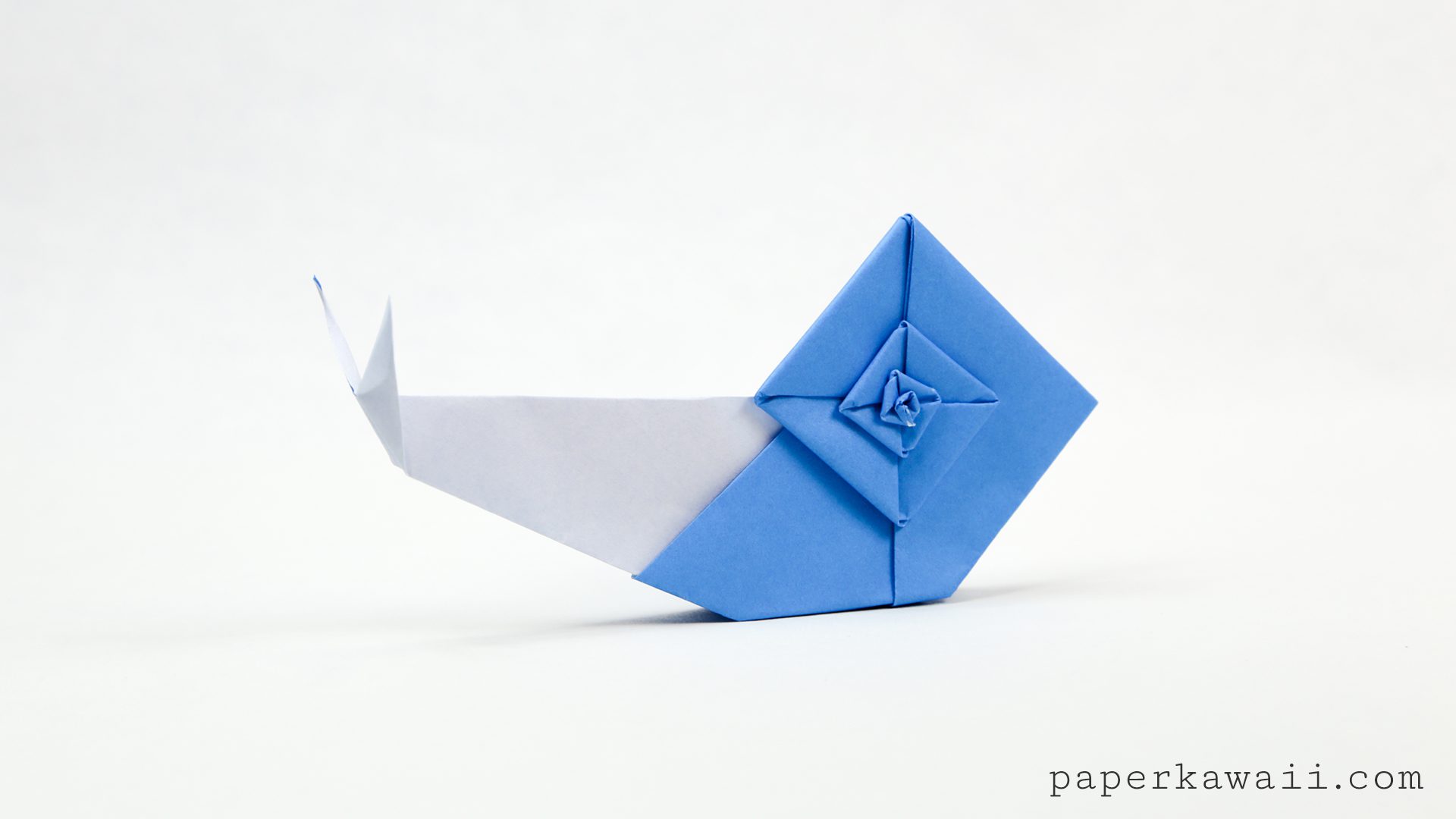 In this tutorial you will learn how to make a cute little origami snail designed by Eric Gjerde, which is featured in Ioana Stoian's book 'The Origami Garden'. This snail is folded with 1 sheet of square paper.
Ioana Stoian sent me her new book, The Origami Garden to review, it's available to buy here.
This is a great origami book for people of all folding levels and includes 41 origami models, and 20 sheets of origami paper!
The 'Slow Snail' looks more complicated than it is, the shell has a very nice swirl effect.
I would recommend using the biggest thinnest paper you have to begin with for this origami snail.
Design: Eric Gjerde
Level: ★★★☆☆
You will need:
– 1 sheet of square paper, I used 24.7 x 24.7 cm (9.75 x 9.75 inches)
– Scissors (to finish the snails antennas)