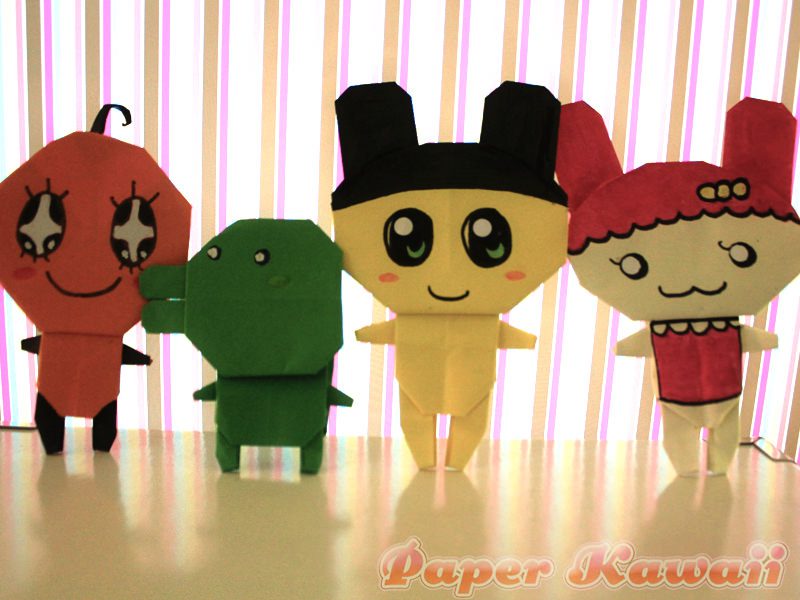 Ok, I love Tamagotchi's! My daughter loves them too, and she's been watching the new movie non stop for 3 weeks. There aren't many tamagotchi crafts out there on the web.
I think they're really cute, I couldn't find any origami tamagotchi characters out there, so I thought I'd make my own.
I have only done the Mametchi tutorial so far. I thought I'd see if anyone wanted one for the others before I bother.
The Head:
The head is based on this diagram from Origami Resource Center.
The Body:
The body is from this diagram: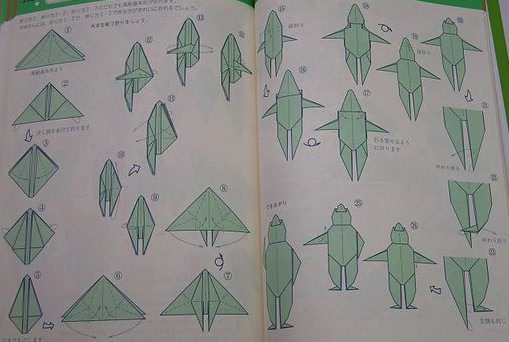 Obviously, you can use the same for the pink one, but the other 2 are different…
Some reference pictures: