This valentines day pop up card tutorial is from Tweety Atelier its in Korean.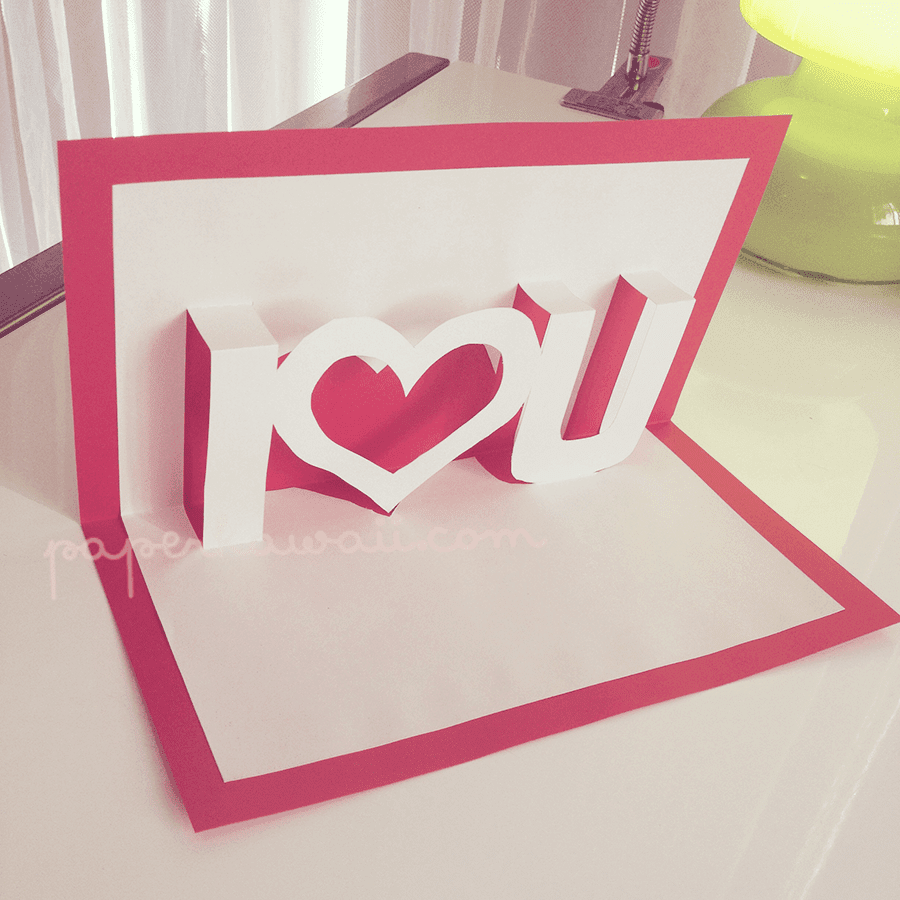 Here is mine..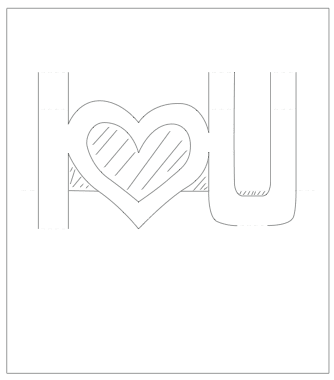 solid line = CUT
dashed line = FOLD
Download the Template:
Click here to download faint line version
You'll need to use a cutting knife & board. And preferably a ruler.
For the outer (red) card, you will need some a4 (or letter) paper or card.
Due to the differences in printers and paper sizes, I cannot give you a definite measurement for that. Basically just get some rectangular red card and, leaving a gap, stick the inner cutout onto it.
Then fold the red card along where the inner part folds… basically lining them up. Really easy, honest. Then cut off the excess.
I have made a version with slightly fainter lines, for those who absolutely don't want the lines to show after cutting.
How did yours turn out? Let me know in the comments 🙂