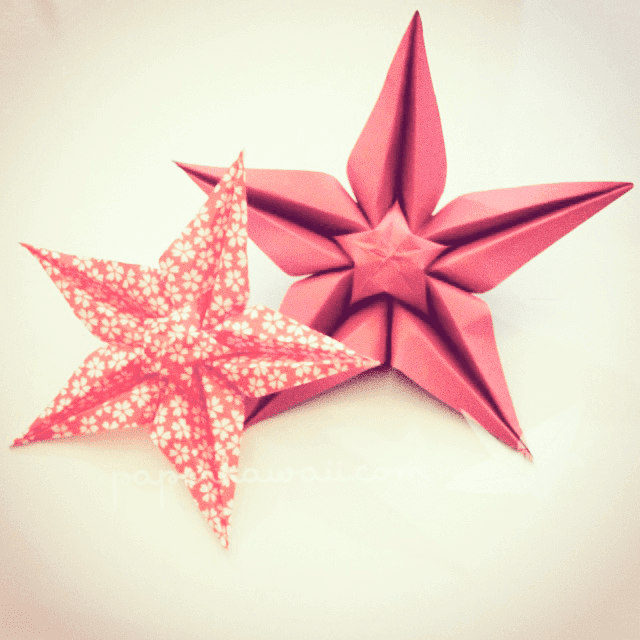 I had a request for the diagram for this origami star flower, so here it is, and a quickish video tutorial too 😛
I think this model looks cute and kind of looks like there is a lucky star in the center!
You will need to start with a pentagon, so check out my video tutorial on how to fold that first.
Here is the diagram:
Enjoy! xxx
The following two tabs change content below.
Hi! I'm Chrissy and I run this website, I'm 28 and I live in Australia, with my husband and daughter. I've been blogging here since 2009 and I try to post about once a week, sometimes more, sometimes less. My day job is graphic designer & web developer. Other things about me: I love sci-fi series and films 👽, vampire themed dramas 👻, Japanese anime, Korean dramas and K-pop. I have 2 pet bunnies 🐰, my favourite food is strawberries 🍓, I'm vegan 💚 and love the beach 🌊. I also love painting with acrylics, needle felting 💕 and crocheting cute amigurumis. 🎨
Latest posts by Chrissy Pk (see all)