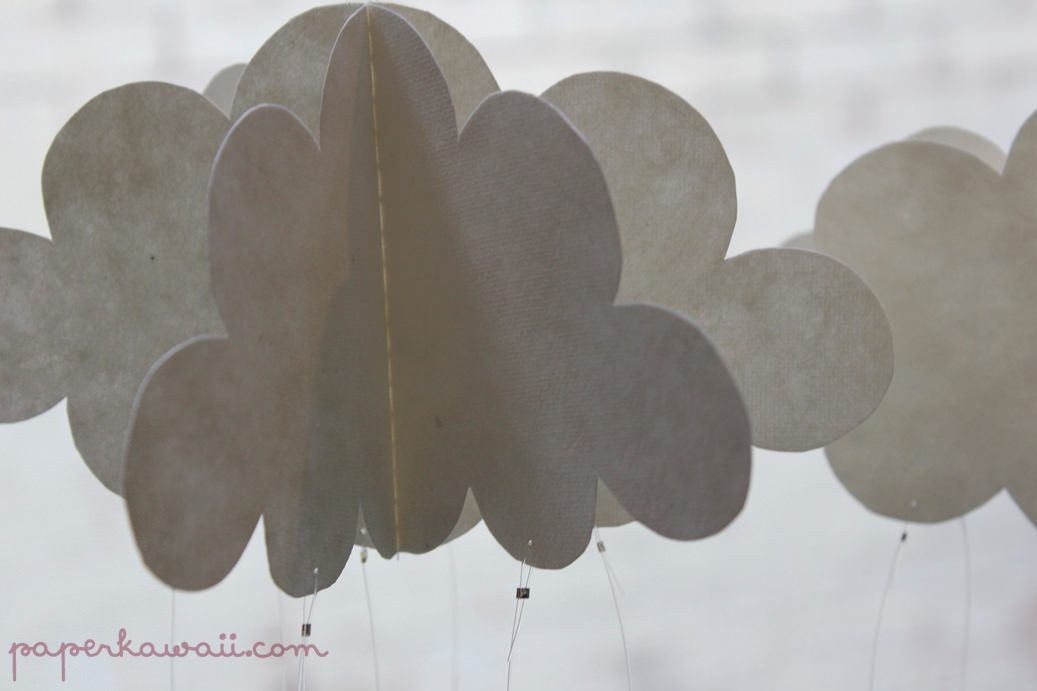 Some pretty three-dimensional paper clouds, great as a baby mobile or just hang up in a window. They are so pretty and easy to make.
Step 1: You need: Scissors, scalpel/cutting knife, cutting board, ruler, hole making spiky thing, really stiff thick card (for the stencil) a bunch of thinner white card (mine is A4 160GSM), needle and white or transparent thread… or wool..
Step 2: You will need to draw a cloud shape on the thick card and cut it out with the cutting knife.
Step 3: Fold 2 white A4 cards in half
Step 4: Draw around the stencil and cut the clouds out with the scissors.. (or the knife, depends on your card) I would use Very thick card for this…
Step 5: Use 3 of the 4 clouds and use a clip to keep them aligned.
Step 6: Use a ruler and the sharp pointy thing to make a straight vertical line of holes down the center (I didn't go all the way..)
Step 7: Sew the holes
Step 8: Now you can unfold the cloud.. and attach some more thread to hang it with.
I hope you enjoyed the tutorial.
Some new ones I made: