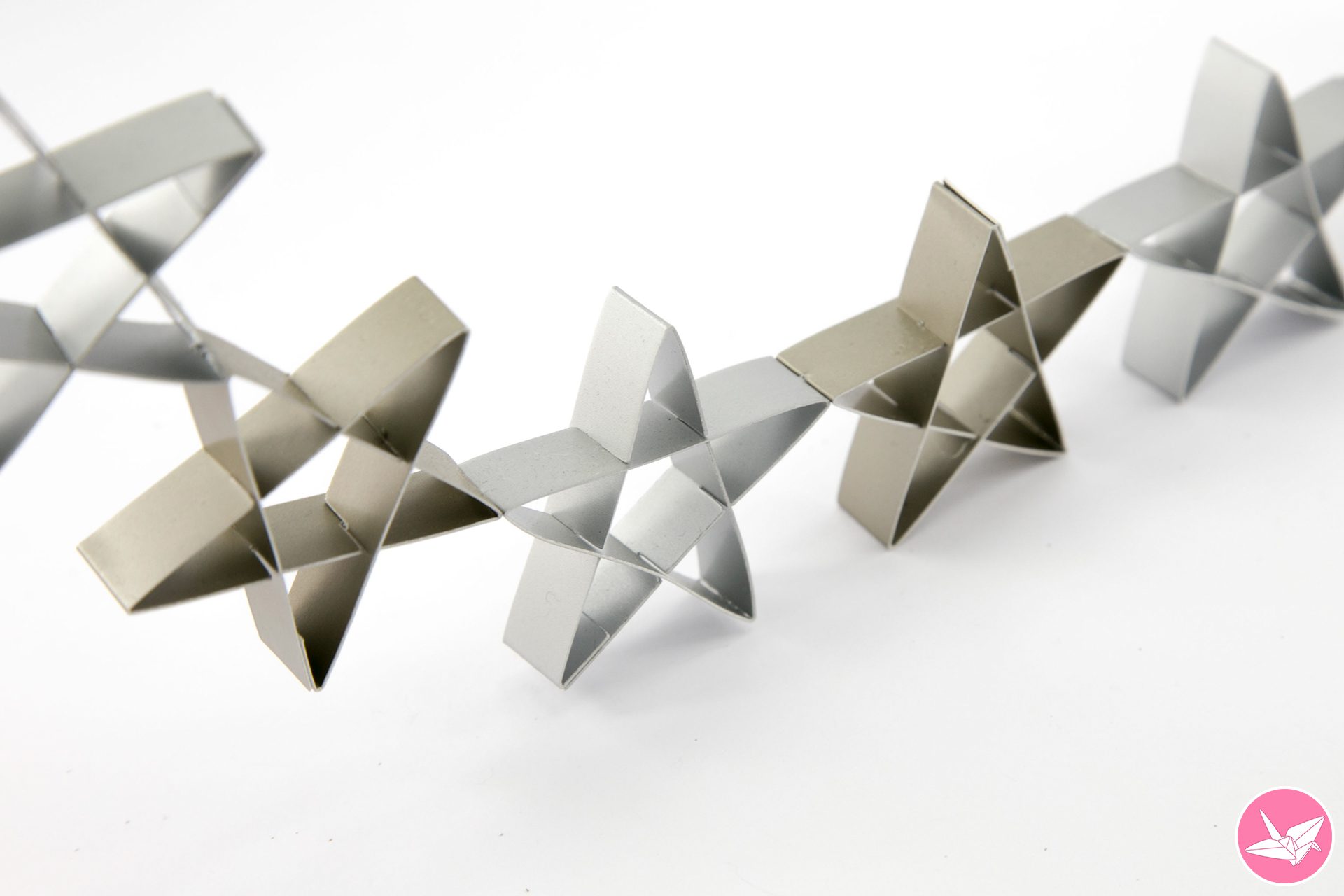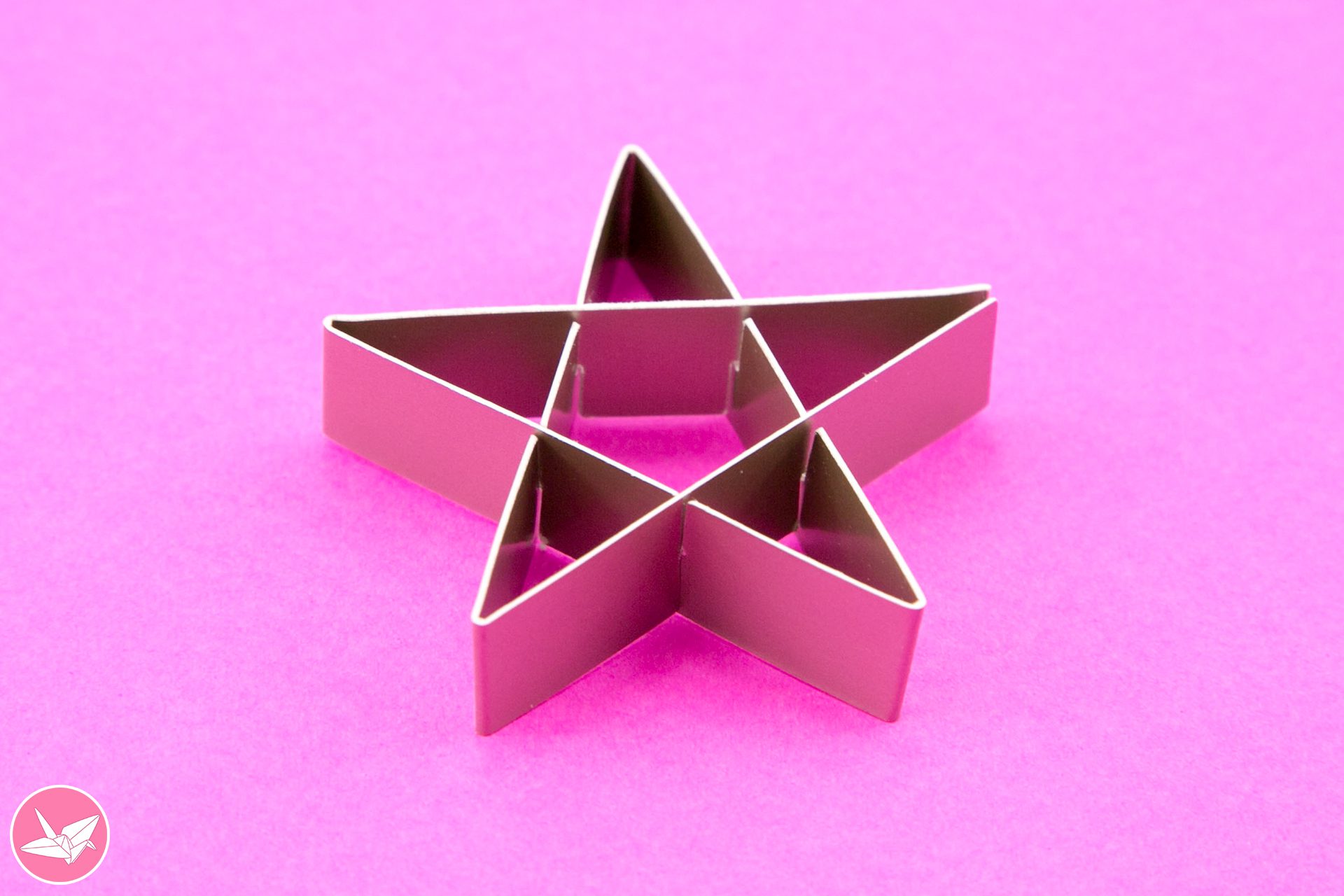 Learn how to make a kirigami star made out of a strip of paper or card. Download the free printable template. These 3d paper stars make great hanging decorations at Christmas or all year round. The template can be printed onto any type of paper, thick paper or card works well, even stiff card. I feel like it would be a fun activity to cut them out with friends and family. Download the free templates here.
Make a whole bunch of kirigami stars and string them up in a garland. The paper/card I used is thick, metallic card. If you make one of these stars (or any other one of my tutorials) please tag me (@paperkawaii) on instagram if you post a photo.
These stars are pentagram shaped stars , just like the ones you draw over and over again, oh that might just be me! All the Wiccans out there might appreciate these witchy pentacle stars to use for their altars and spells 🙂 I have quite an epic collection of star origami, you can view the origami star category here.
Kirigami Star
Template Design: Paper Kawaii
Level: ★★★☆☆
You will need:
▸ 1 sheet of paper, rectangular printer paper works best. Size used: A4 (29.6 x 21 cm). Using thick paper or card is great for this.
▸ Cutting tool (recommend
▸ Ruler & pencil (if not using the templates)
Download the free kirigami star templates here. *The templates are not required!* If you are using the templates, cut one strip off and skip to 6:00 in the video if you need any help slotting them together. You can also score them all along the dotted lines before cutting.
Final size: 6 x 6 x 2 cm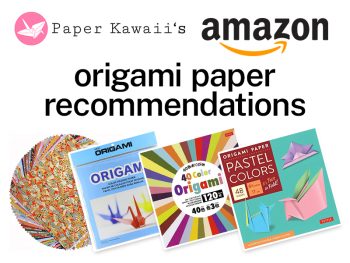 You can check out my personal favourite origami papers, paper craft tools and more on my Amazon.com store.