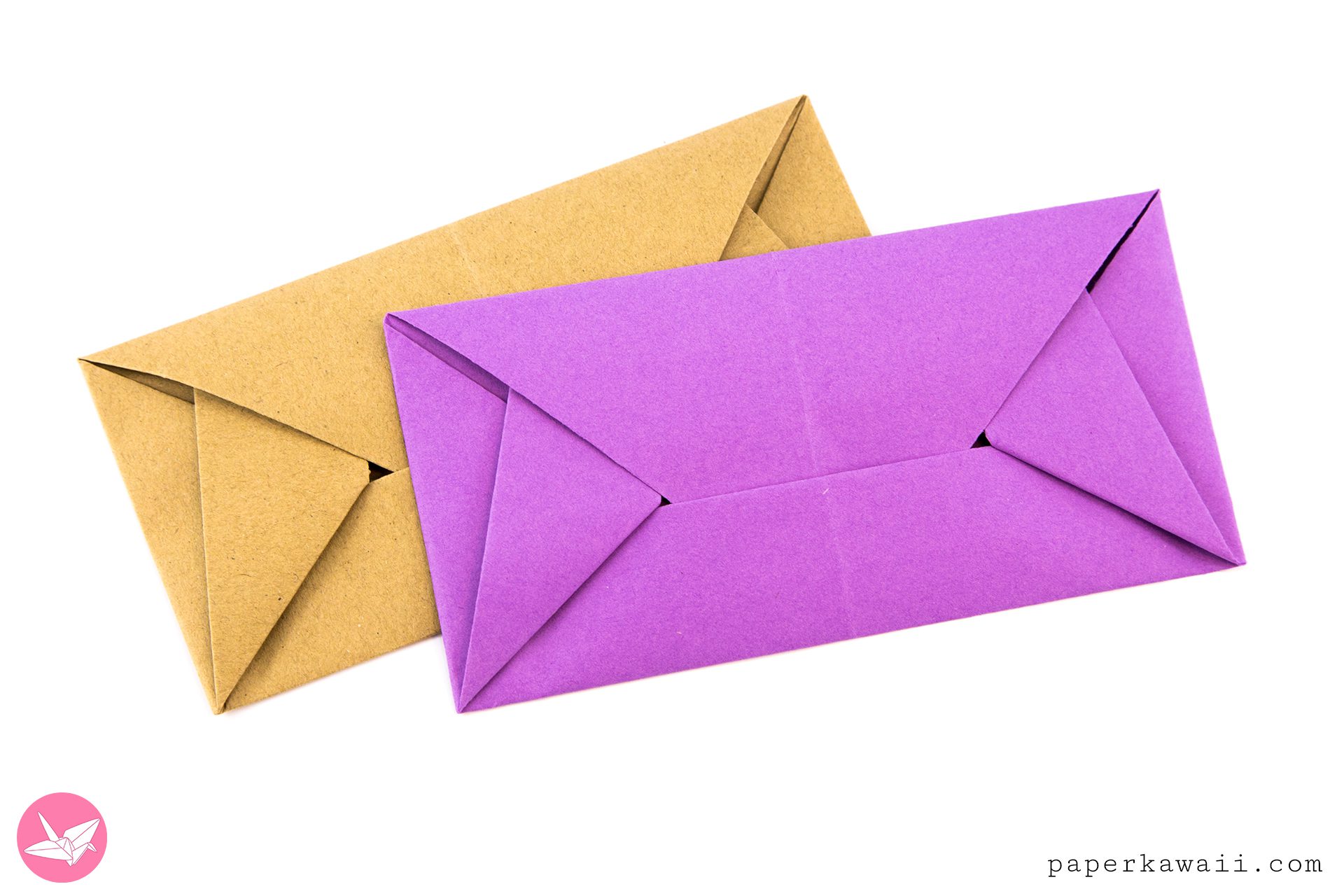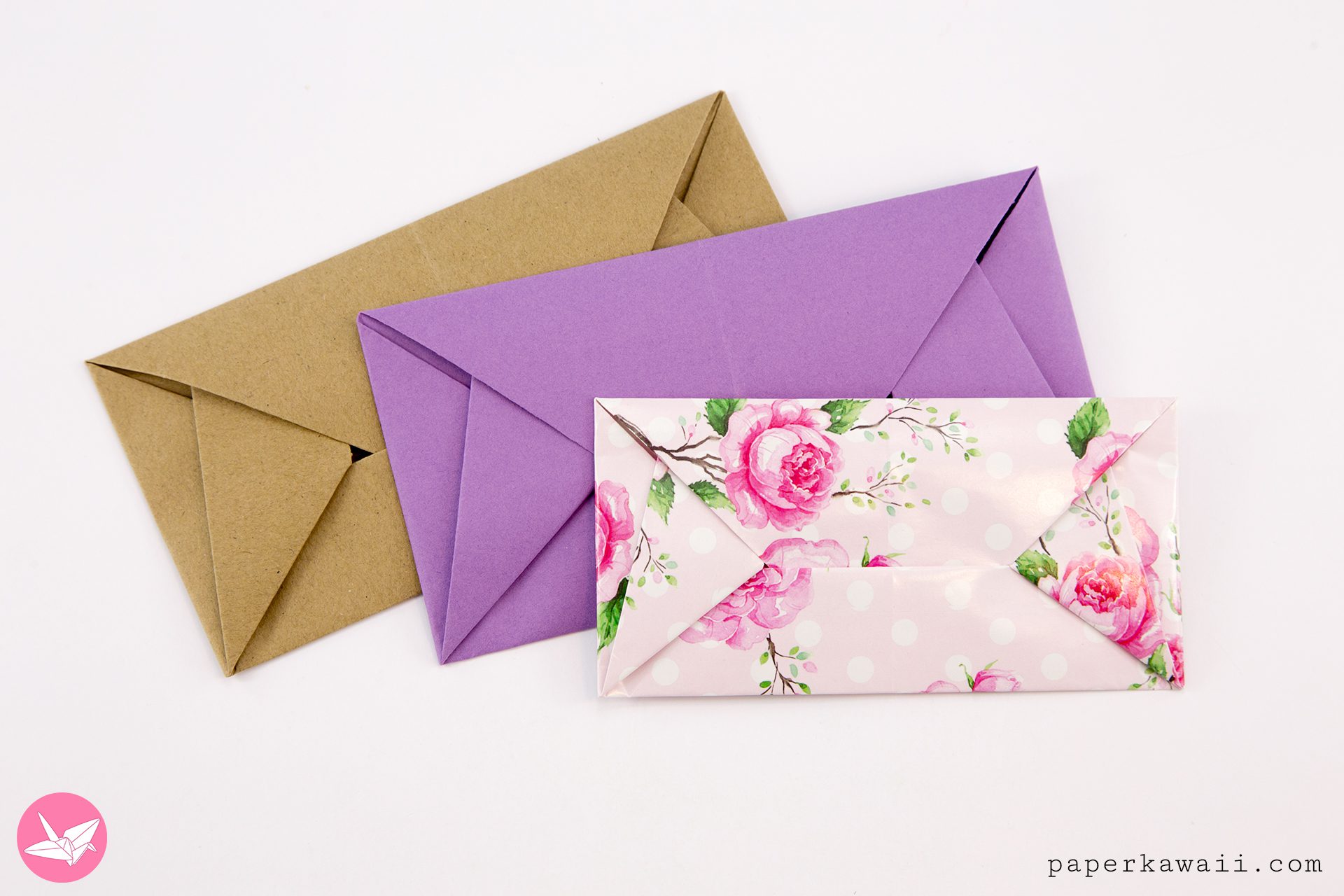 This easy origami envelope designed by Simon Andersen is super simple to make. This origami letterfold will only take you about 2 minutes or less to make. It's made from 1 sheet of rectangular or square paper.
If you use square paper, you'll need to fold the bottom edge up twice (double up) at 0:56 – it's easier to just use rectangular paper.
Such an easy envelope. This is known as an origami Letterfold as you are meant to write your letter or note on the paper and then fold it up into the letterfold. The note will be hidden inside. David Mitchell has a great "History of Origami Letterfolds" page as well if you're interested in the concept.
Of course you can put a seperate letter or item inside the envelope too.
There's some more awesome origami envelopes over on the Origami Envelopes category page, check them out here. For more origami Letterfolds, check out this page over at Origami.Guide, theres some great easy origami envelopes over there too.
Easy Origami Envelope Letterfold
Design: © Simon Andersen Copyright Information
Level: ★☆☆☆☆
You will need:
‣ 1 sheet of rectangular (or square) paper.
Paper size used: 21 x 29.7 cm (A4)
Final model size: 15 x 7.3 cm
Using thicker paper is fine if making a large envelope, use thinner paper for smaller Letterfolds. The pink one in the photo at the top is thin wrapping paper, and it turned out quite nicely.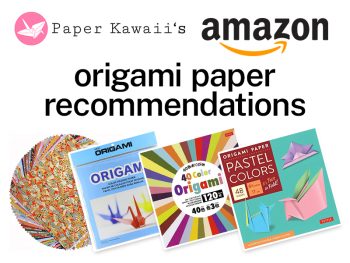 You can check out my personal favourite origami papers, paper craft tools and more on my Amazon.com store.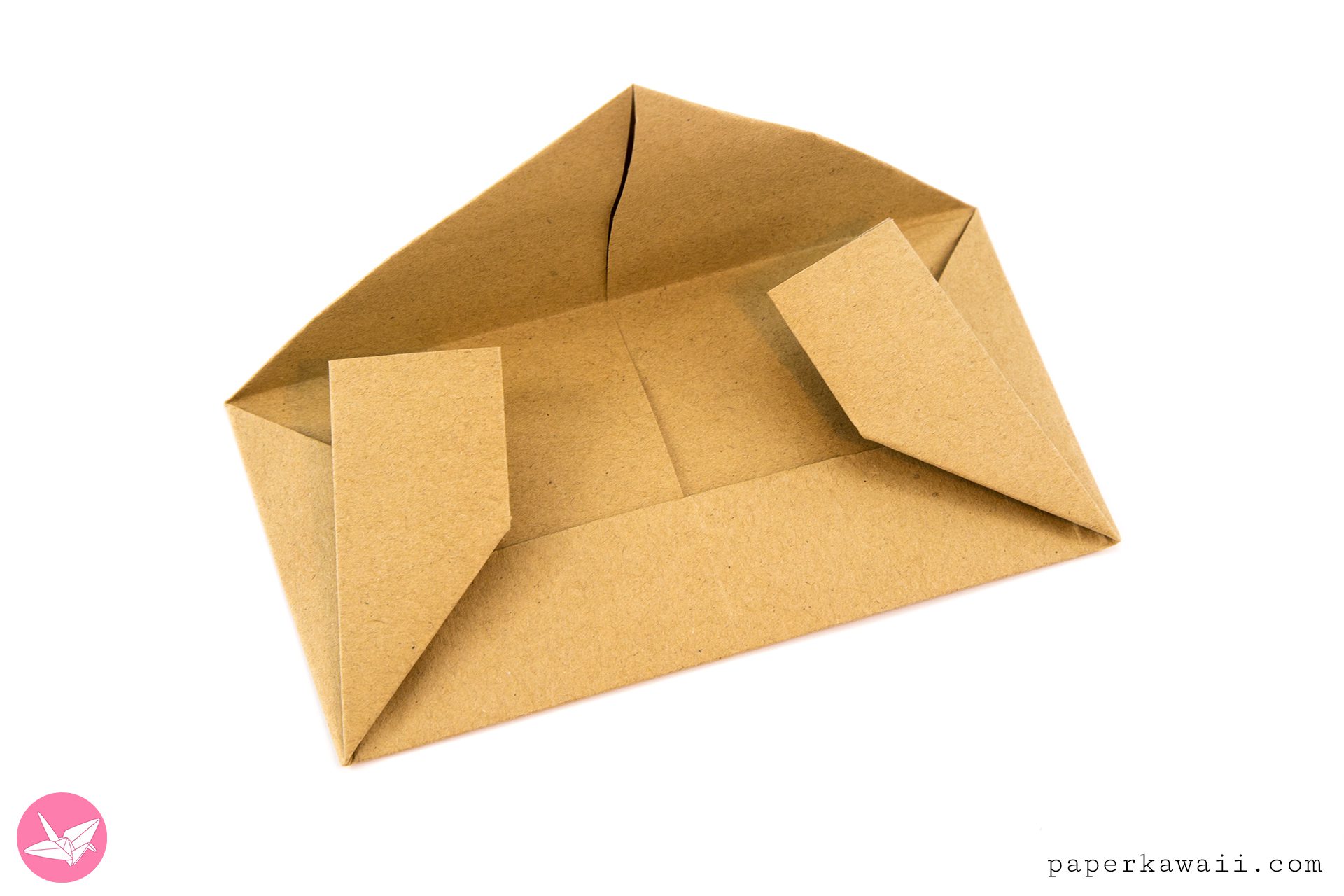 I used quite thick Kraft paper, around 120gsm for the envelope and it turned out really sturdy and quite thick.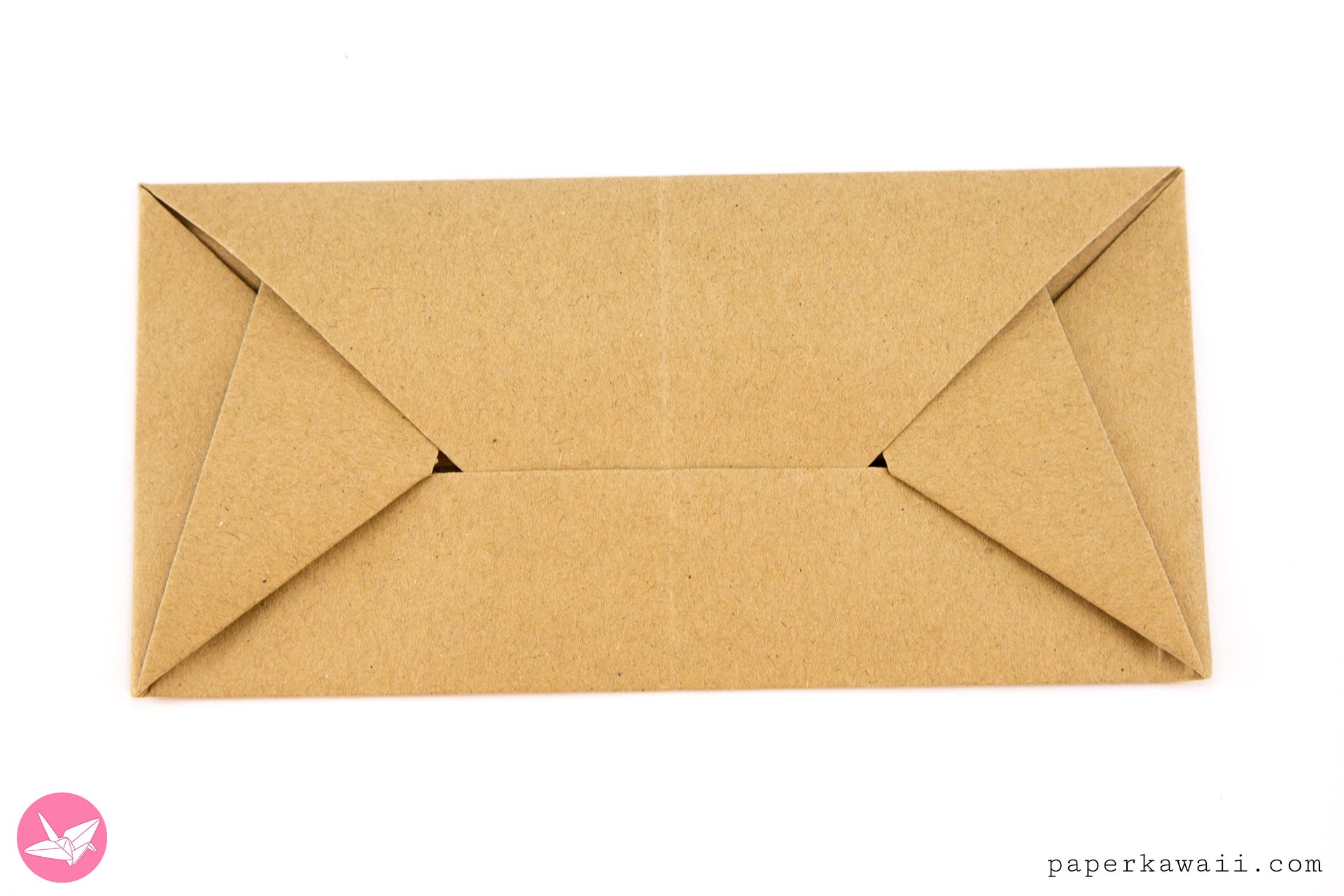 Related Origami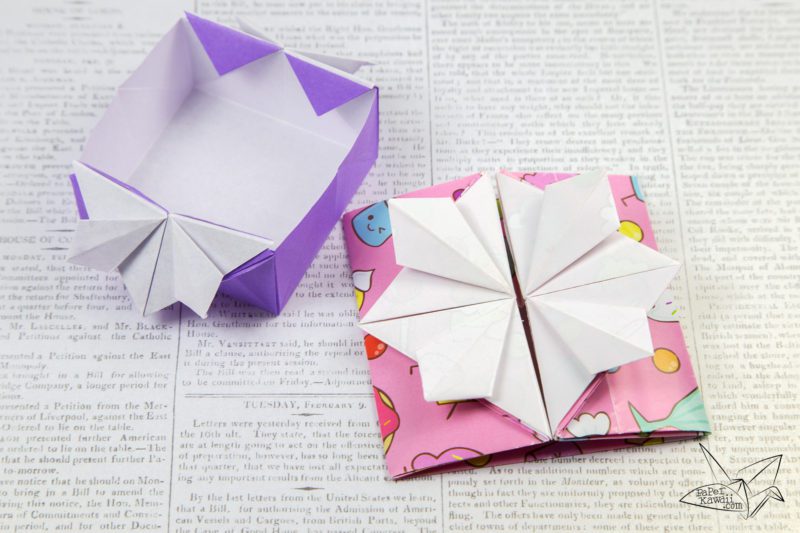 Origami Envelope Box
This pretty origami pop-up envelope box is really great to use as an invitation with a note inside, or to give jewellery gifts!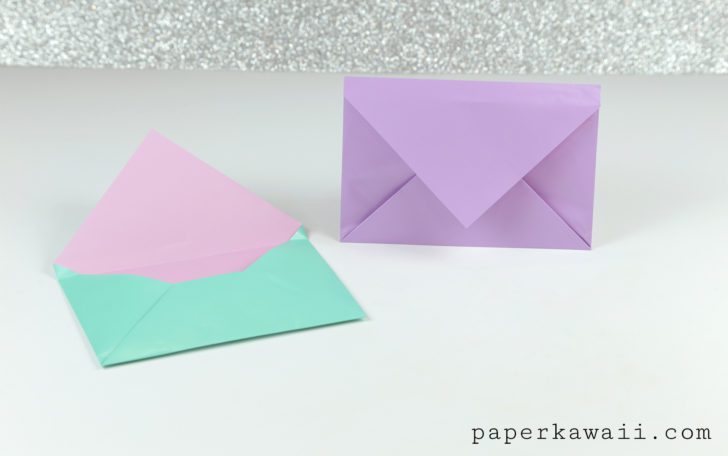 Simple Origami Envelope
This pretty and simple origami envelope looks just like the ones you buy at the shops! It makes a really nice envelope for your handmade greetings cards!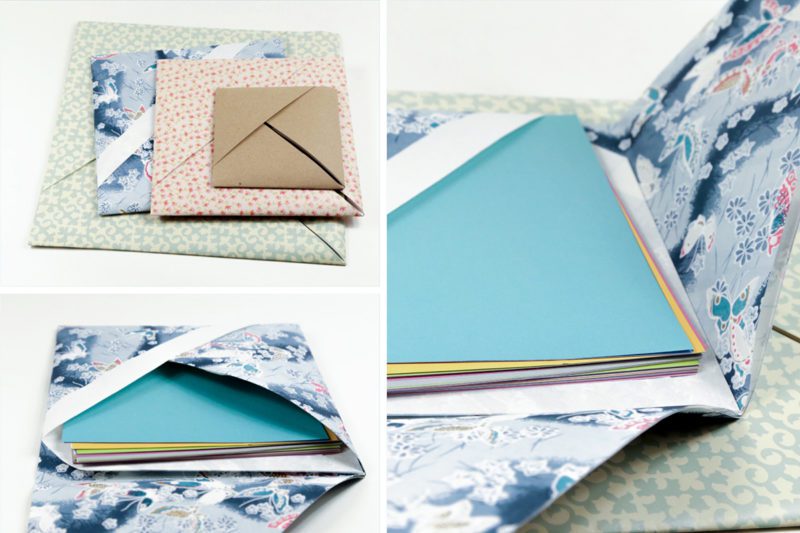 Origami Paper Pocket
Instructions to make a simple origami paper storage pocket from one sheet of rectangular paper. Use as CD sleeve, party invitations or envelopes!