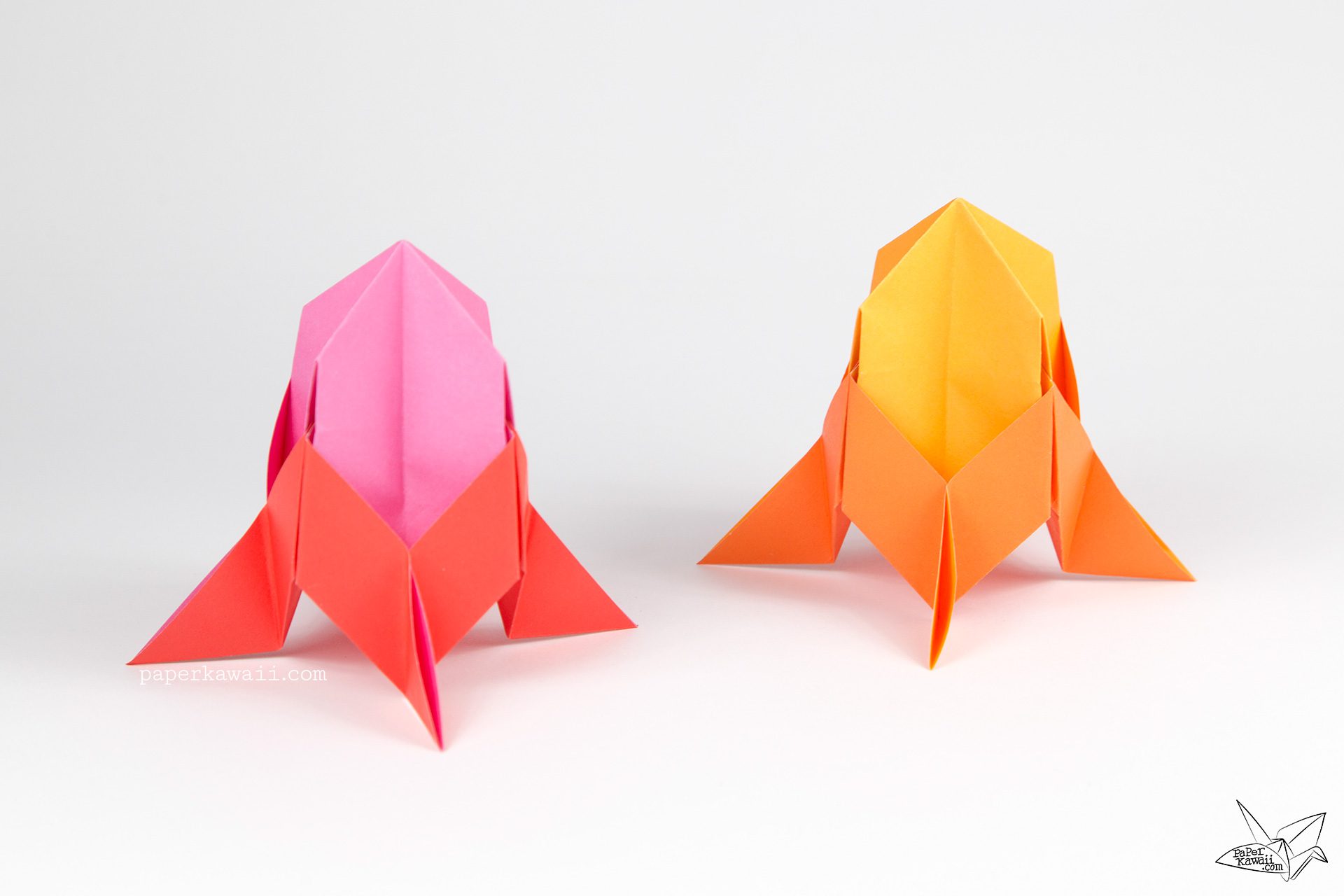 Learn how to make an easy origami spaceship. This three-dimensional origami rocket ship is easy enough for kids to learn, great to hang up as decorations or make a space-themed display. This is an easier version of the origami spaceship I have coming up (done!), this one is wider, more friendly looking and has a nice two coloured effect if you use paper with 2 colours.
Little candies and other small items could be popped into the little pockets at a party, also using different colours and textures of paper results in some unique results. For example using dark colours and/or metallic paper will make them extra space-y!
Easy Origami Rocket Spaceship
Design: © Paper Kawaii Copyright Information
Level: ★★☆☆☆
You will need:
▸ 1 sheet of square paper (any size).
Example size: 17.5 x 17.5 cm
Final model size: 10 x 9 cm (approx.)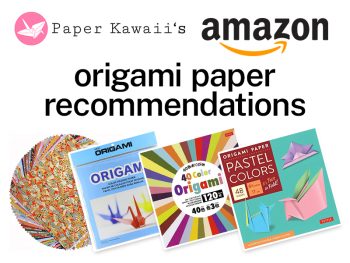 You can check out my personal favourite origami papers, paper craft tools and more on my Amazon.com store.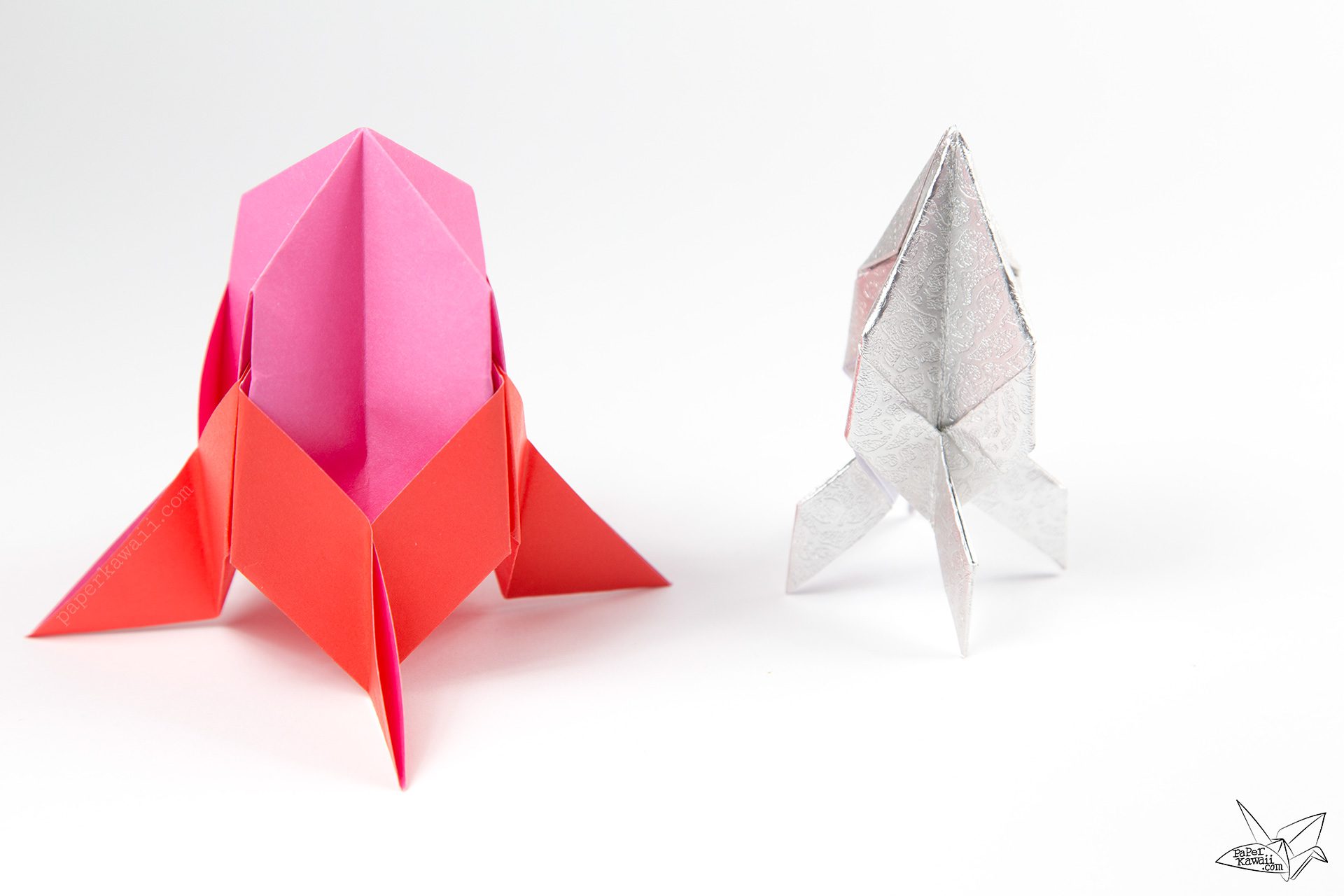 The silver rocket on the right is version 2.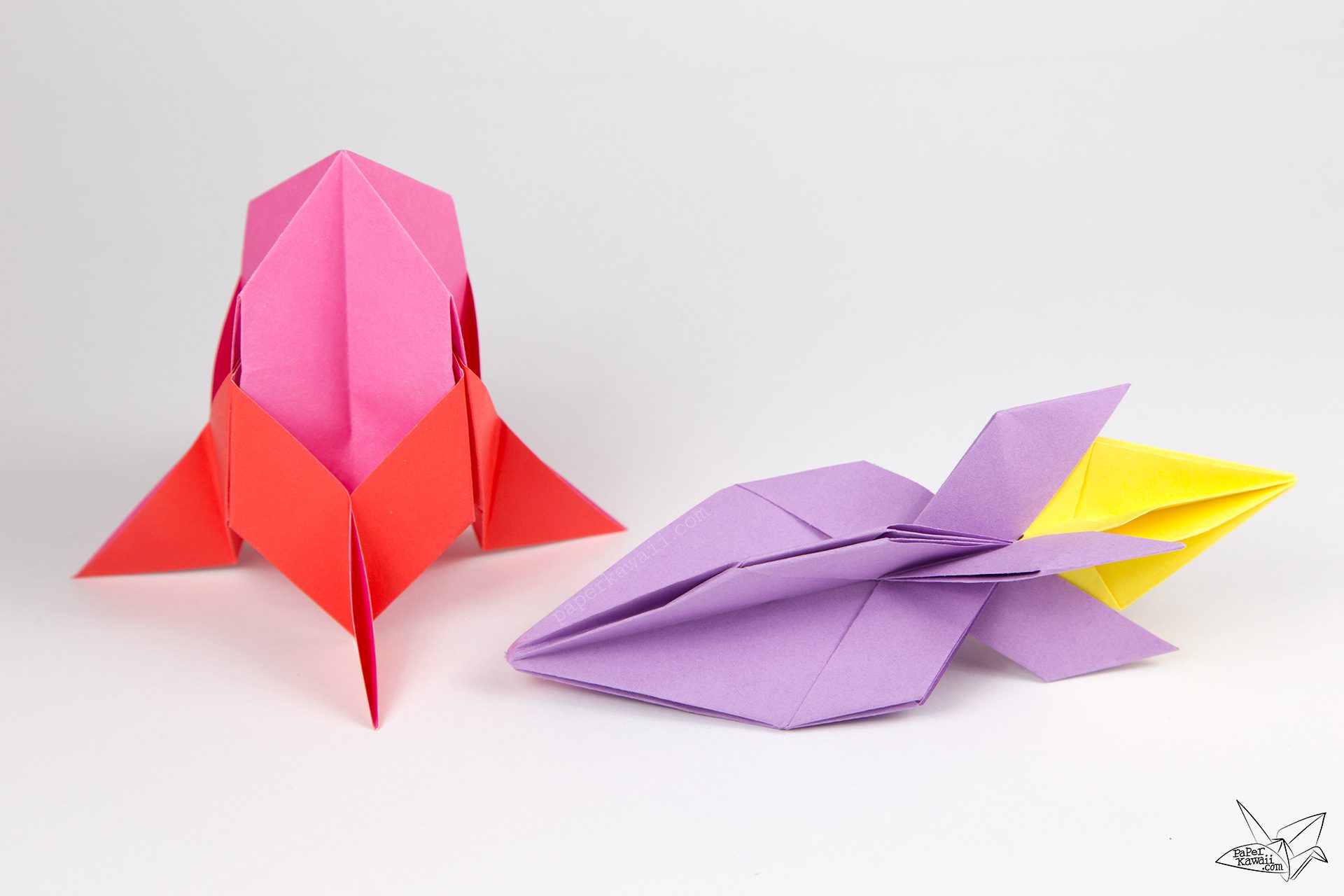 Version 2 looks a bit like a missile and has an attachable flame.