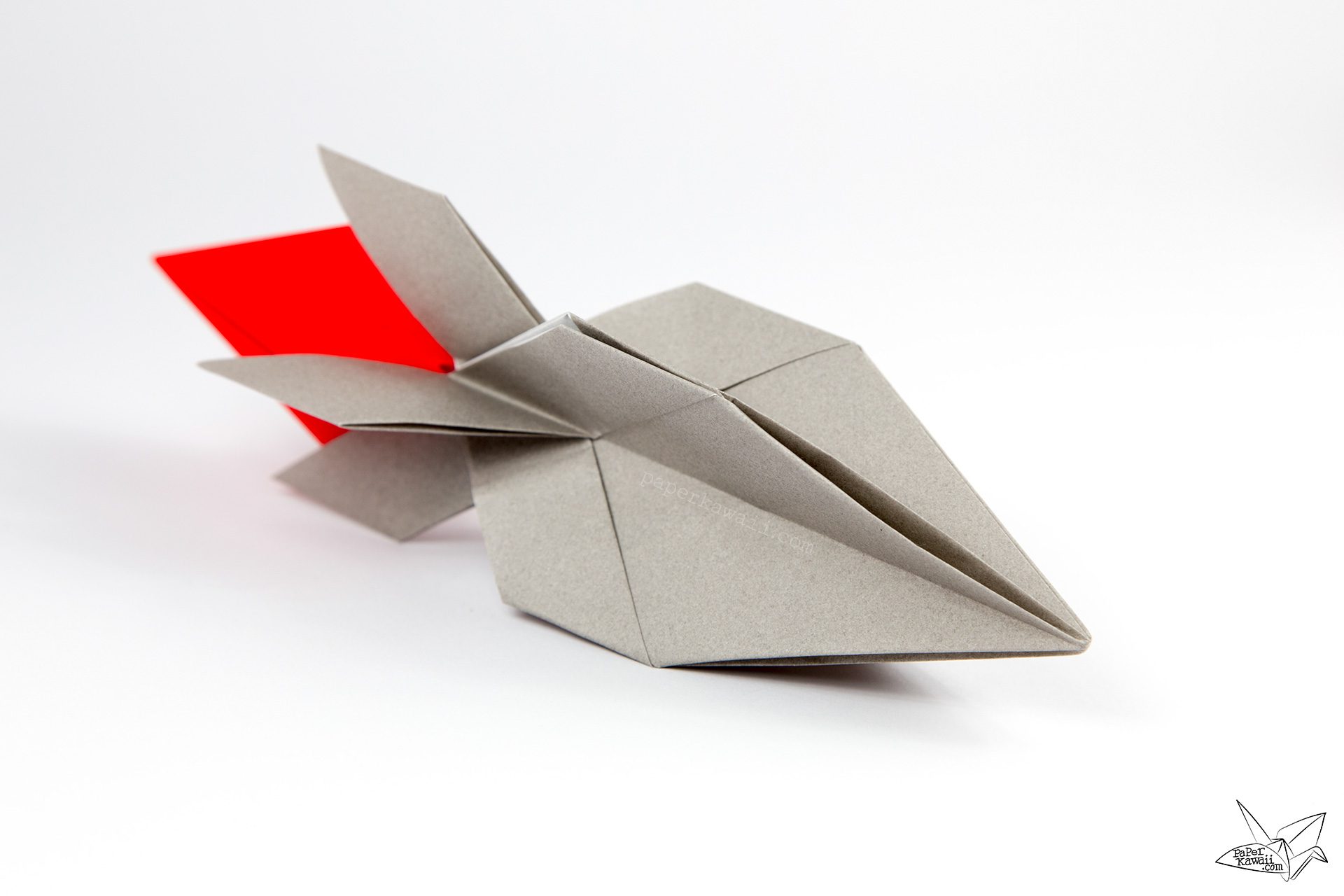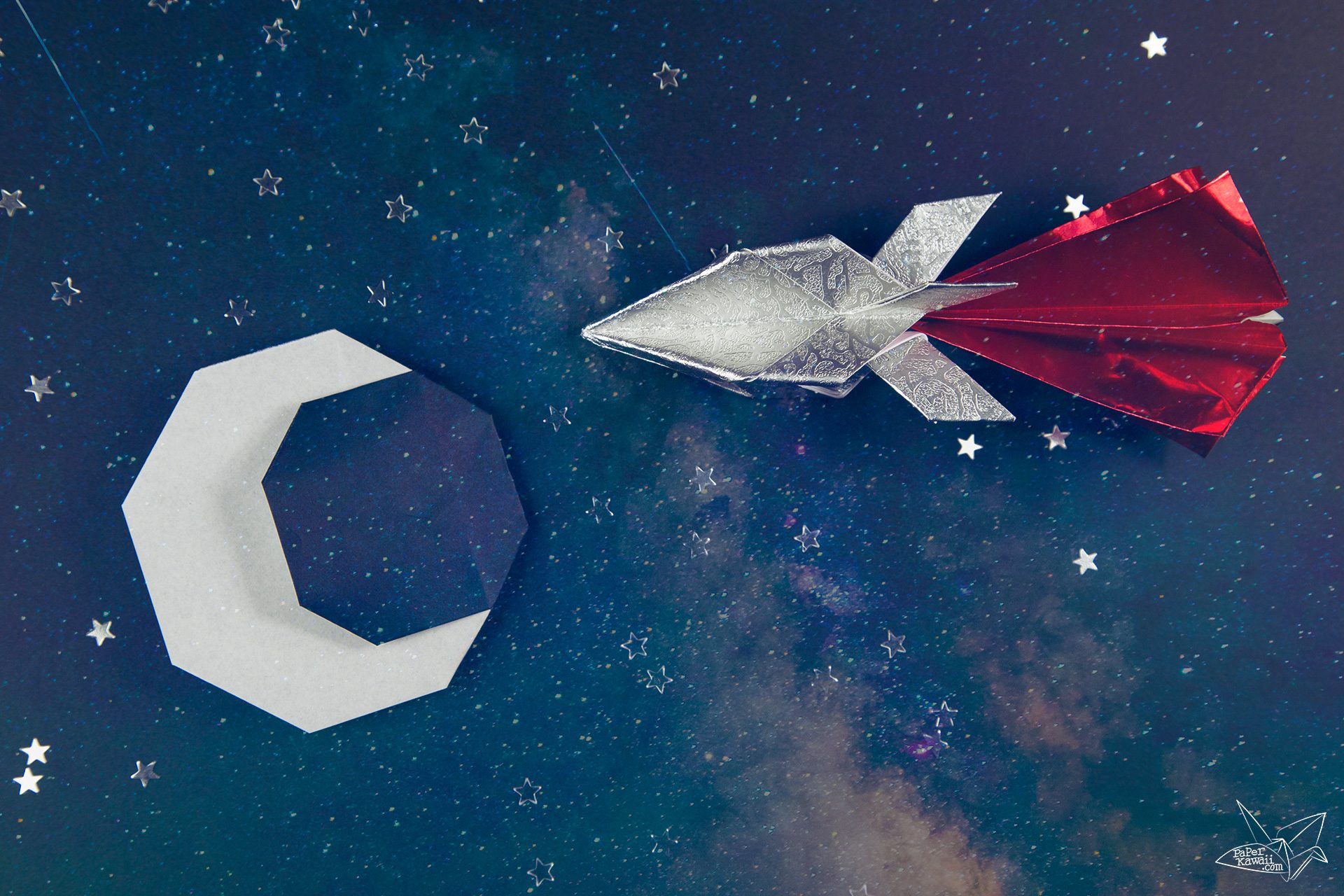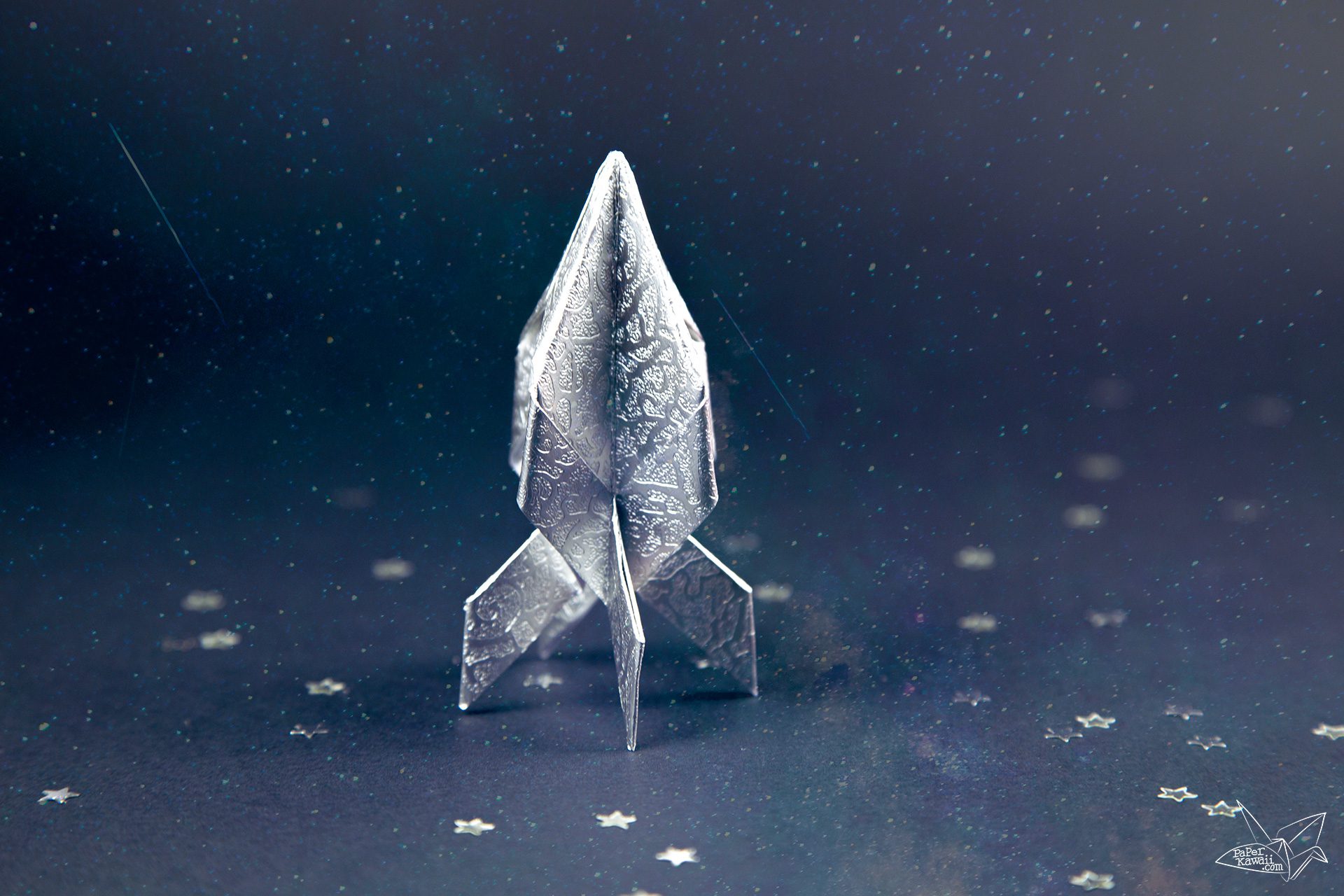 Learn how to make an origami spaceship with an attachable flame. This origami rocket is great either sitting on a flat surface or hanging up in a display or mobile. I am a little concerned that this origami rocket looks like a missile. I guess it could be either. But I was going for a spaceship.
This is a continuation from the easy origami rocket I posted before. It just has more refinement. It works best with solid coloured paper because you don't see the other side, apart from a tiny little bit along the lower seam. I used my origami crescent moon in the photo above.
Origami Spaceship
Design: © Paper Kawaii Copyright Information
Level: ★★★☆☆
You will need:
▸ 2 sheets of square paper. Example size: 20 x 20 cm (rocket) 10 x 10 cm (fire). The sheet for the fire should be half the size.
Final model size: 16 x 6 cm
Other sizes: 30 x 30 cm & 15 x 15 cm | 21 x 21 cm & 10.5 x 10.5 cm | 15 x 15 cm & 7.5 x 7.5 cm This is the paper used in the tutorial.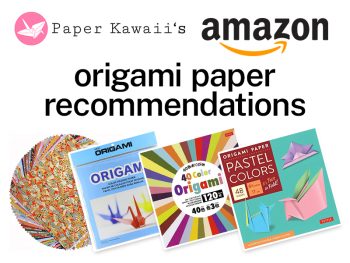 You can check out my personal favourite origami papers, paper craft tools and more on my Amazon.com store.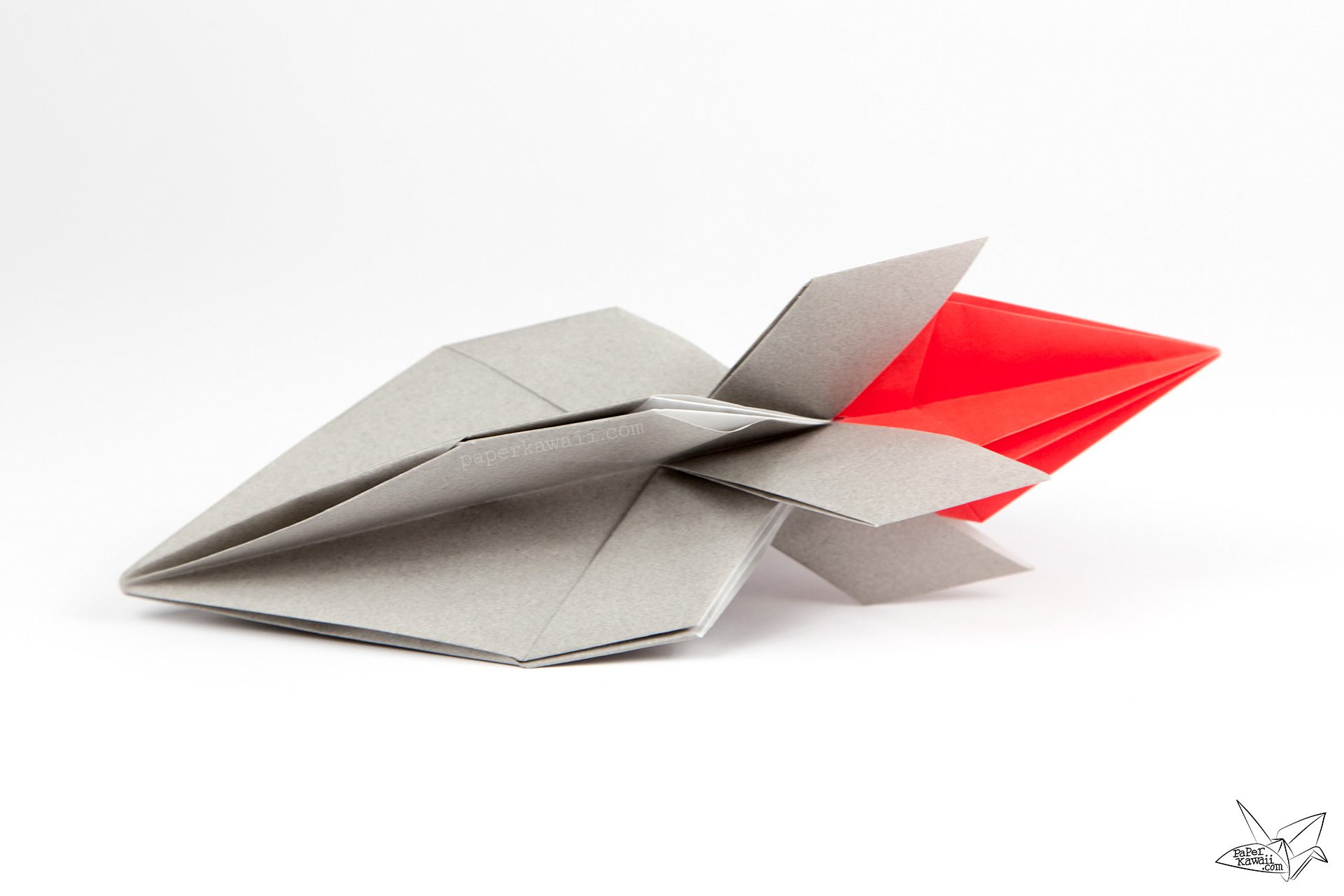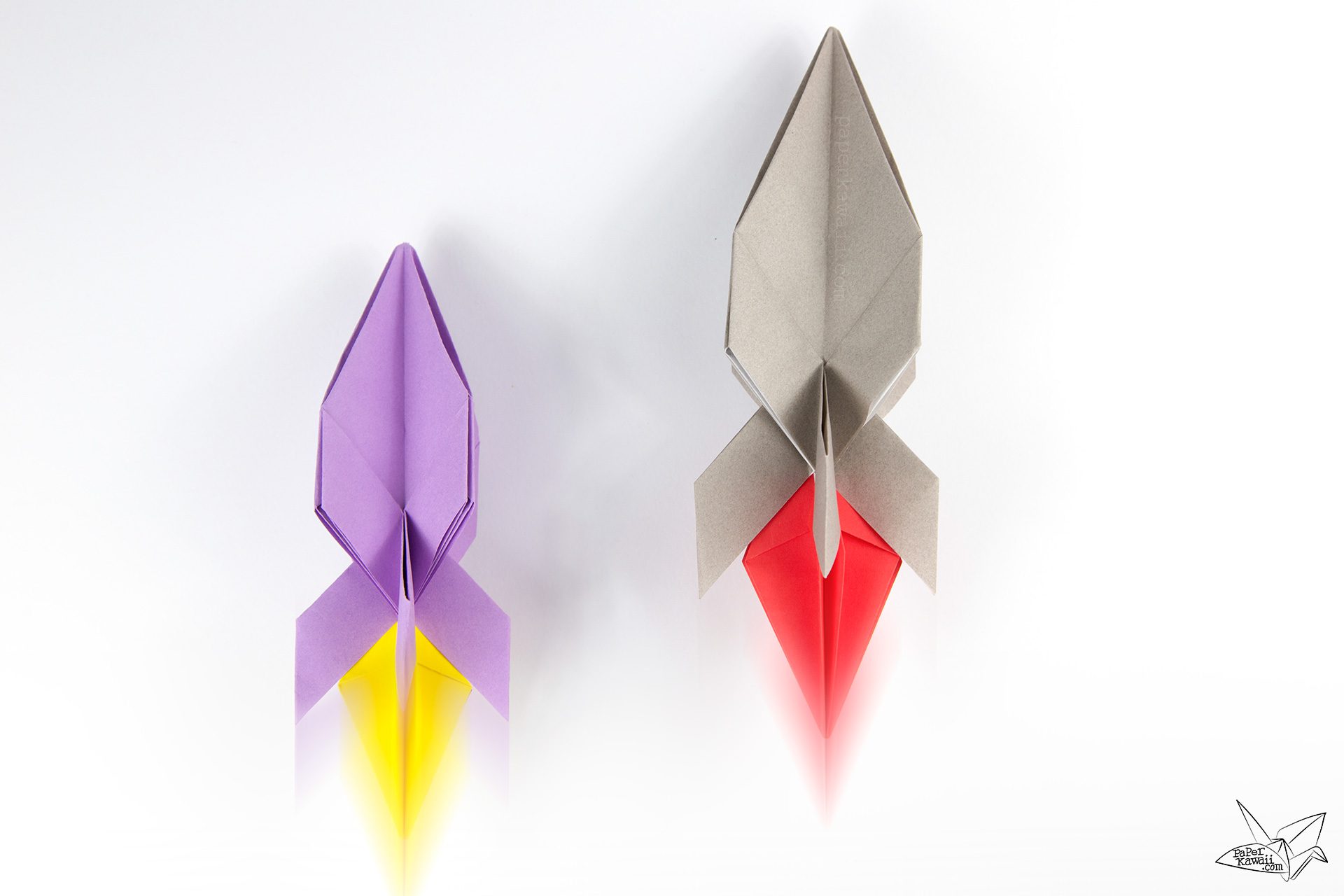 Whooosh!