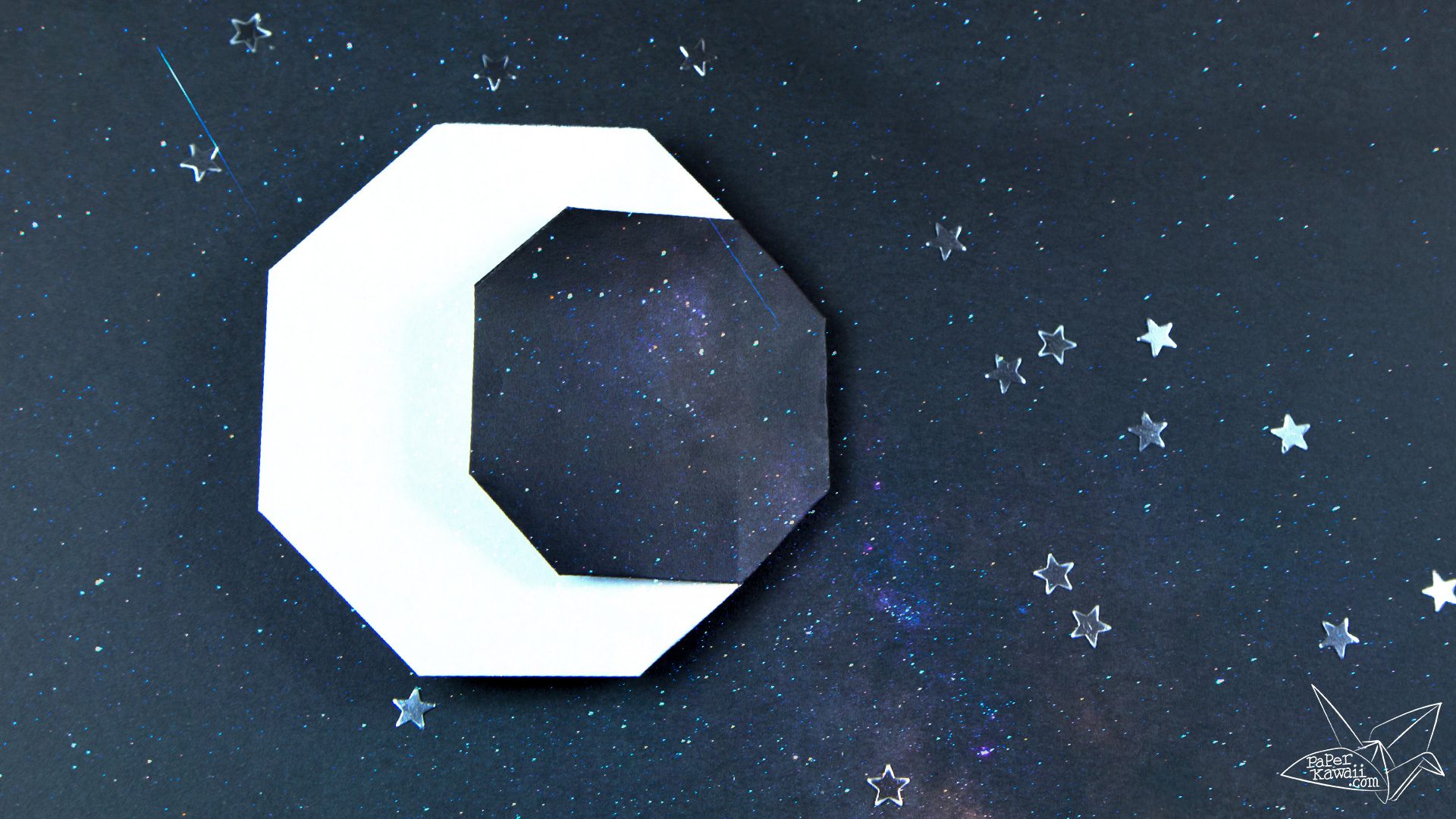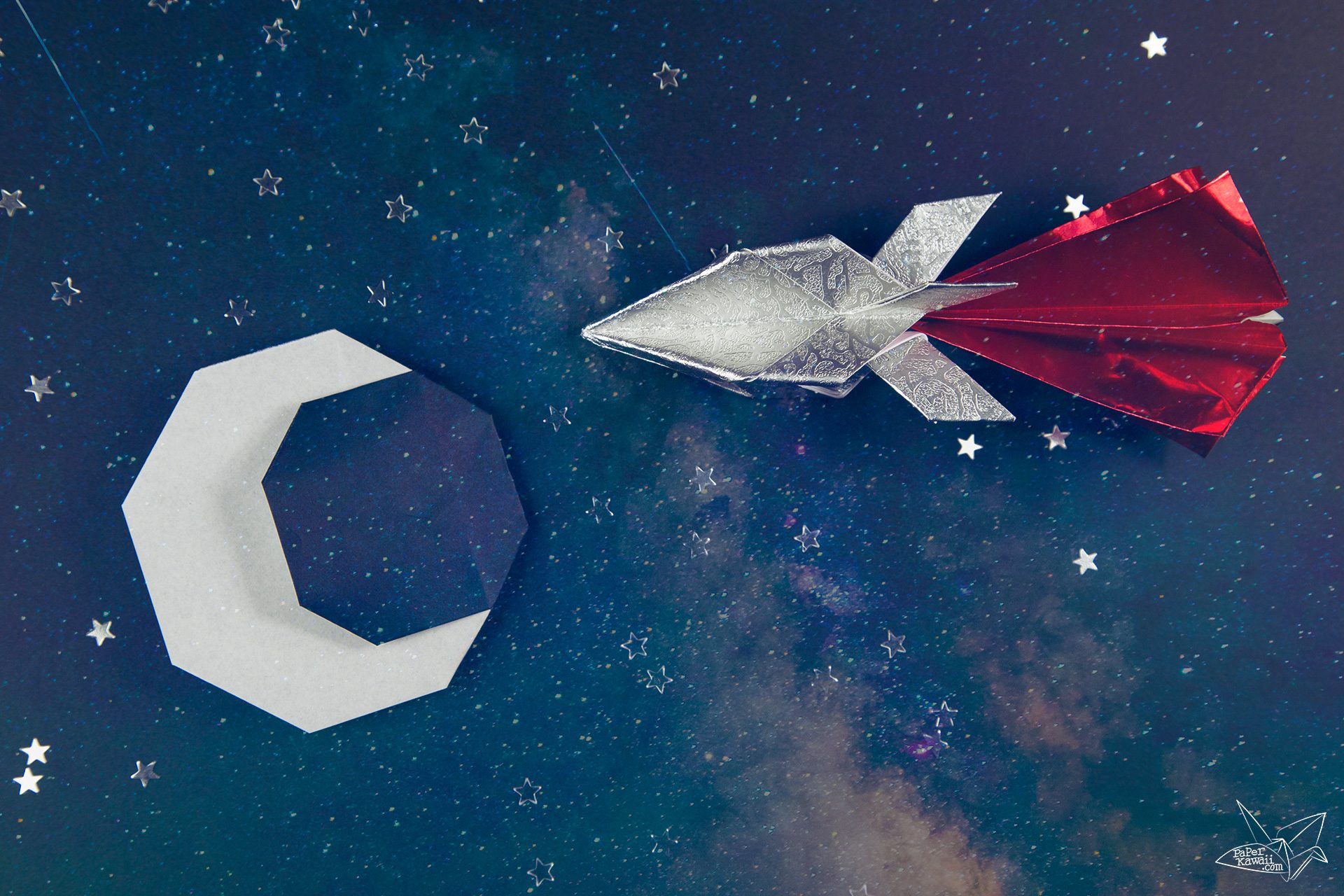 Learn how to fold an origami crescent moon from one sheet of paper. This origami moon makes a great addition to space themed artworks or starry sky collages. This is representation of the circular moon with the shadow of the earth in-front, creating the "crescent" of the moon.
I made this origami moon to go with my origami rocket models – version 1 (pictured below) and version 2 (pictured above). It could also be an origami Onigiri if you turned it to the side. No glue required but if you're displaying it then you could stick the black part down a bit more, I didn't need to for my photos though.
Origami Crescent Moon
Design: © Paper Kawaii Copyright Information
Level: ★★★☆☆
You will need:
▸ 1/2 of a square sheet of paper. Example size: 15 x 7.5 cm.
You will need paper that has black or other colour on one side and white on the other. The coloured side will be your sky or dark side of the moon.
Final model size: 7.5 x 7.5 cm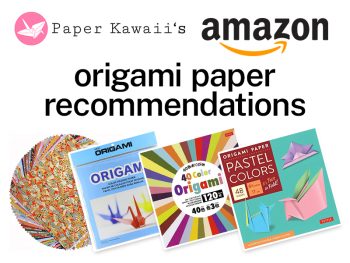 You can check out my personal favourite origami papers, paper craft tools and more on my Amazon.com store.