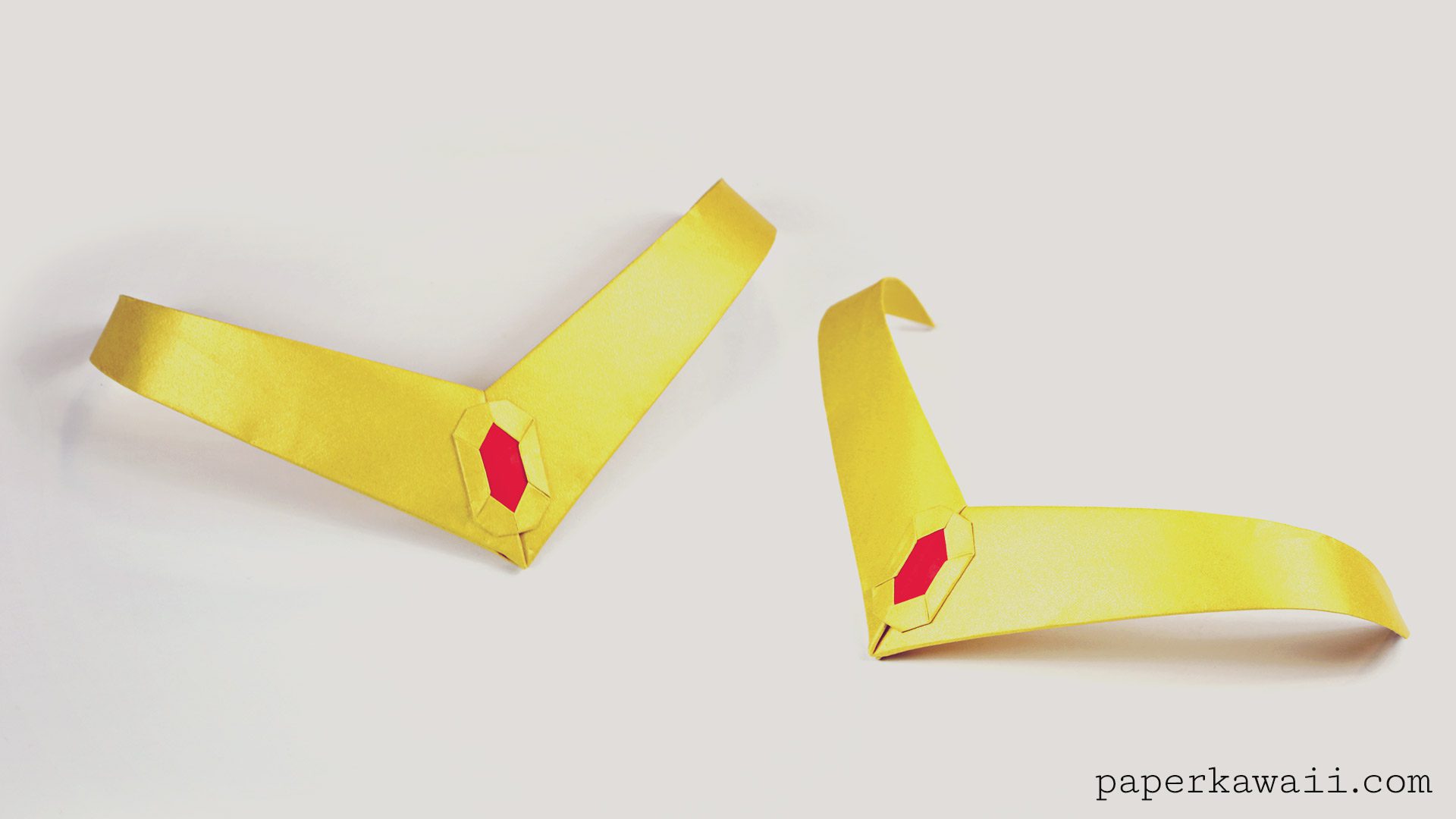 Learn how to make a Sailor Moon Tiara! Cosplayers can clip this into their hair. This can also be used as a collar necklace or crown.
My daughter and I love Sailor Moon and she wants to dress up for the day. This Sailor Moon tiara went down very well. You can also throw it at people to if that's your thing.
You can adjust the 'pointedness' of the tiara.. which will effect the way it sits on either your head or forehead.
A little plastic gem can go on it, or you can make an origami jewel to stick on, I have tutorial for some origami gems here.
Design: Toshikazu Kawasaki Copyright Information
Level: ★★★★☆
You will need:
▸ 1 sheet of square paper
For Sailor Moon Tiara: Small: 15 x 15 cm | Large: 20 x 20 cm
For Collar: 30 x 30 cm or larger. Thicker gold paper works best.
Suggested paper: Metallic Chiyogami Paper & Washi Textured Gold & Silver Origami Papers. Paper used in the tutorial can be found here.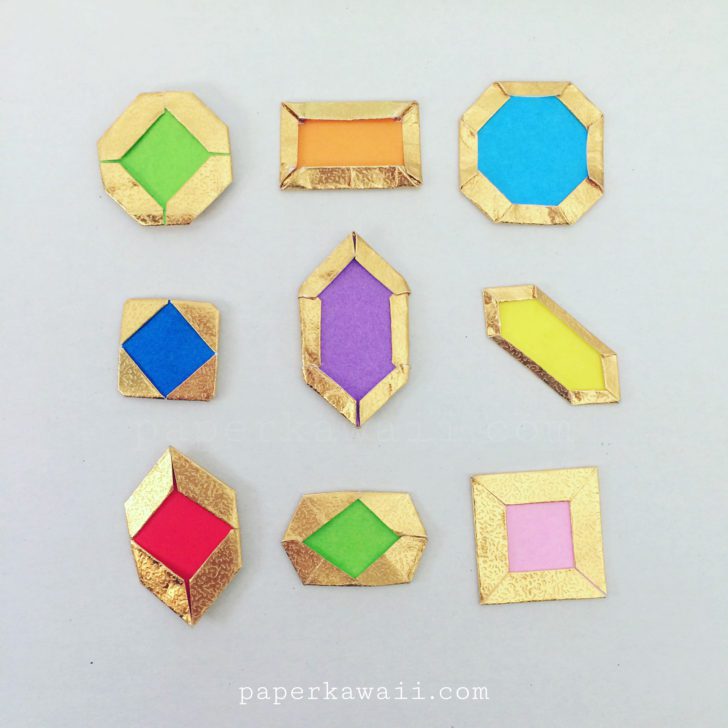 Origami Jewels & Gemstones
Learn how to make ten different origami jewels and gemstones. These simple flat origami gems only take a minute or so each. Make a bunch from small paper to decorate your craft projects.