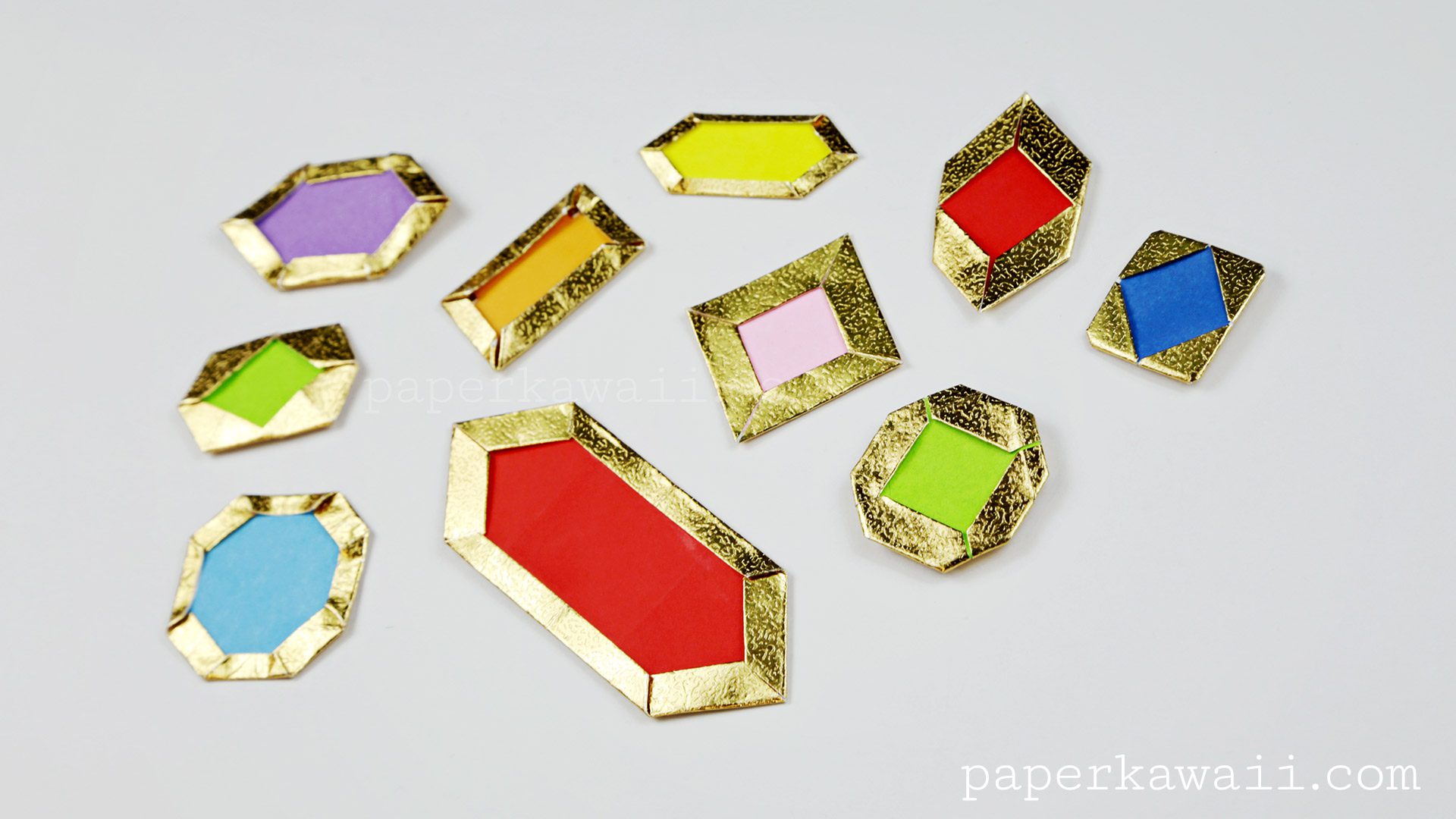 Learn how to make ten different origami jewels and gemstones. These simple flat origami gems only take a minute or so each. Make a bunch from small paper to decorate your craft projects.
I specifically made them because I want an oval shaped one to fit on the Sailor Moon Tiara. The gem I use on the tiara is at 3:05 but round at the top and bottom.
I ended up with a bunch… the little ones are made from 3.75 x 3.75 cm gold paper, it has white on the other side, so I cut out some colour paper to add inside the jewel.
Design: © Paper Kawaii Copyright Information
Level: ★★☆☆☆
You will need:
▸ Several sheets of square paper. For tutorial I use 15 x 15 cm
Smaller gems: 7.5 x 7.5 cm. Even smaller: 3.75 x 3.75 cm