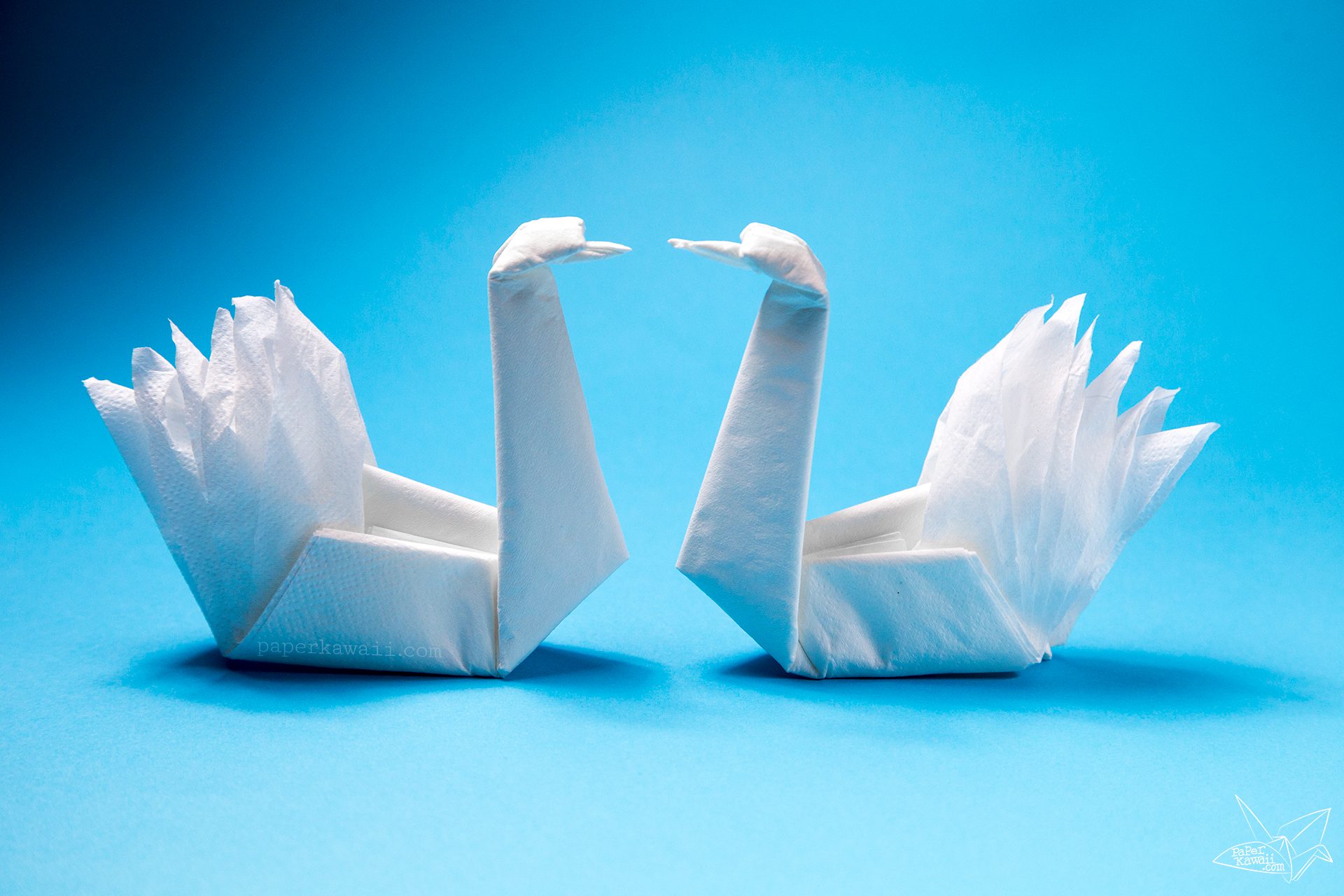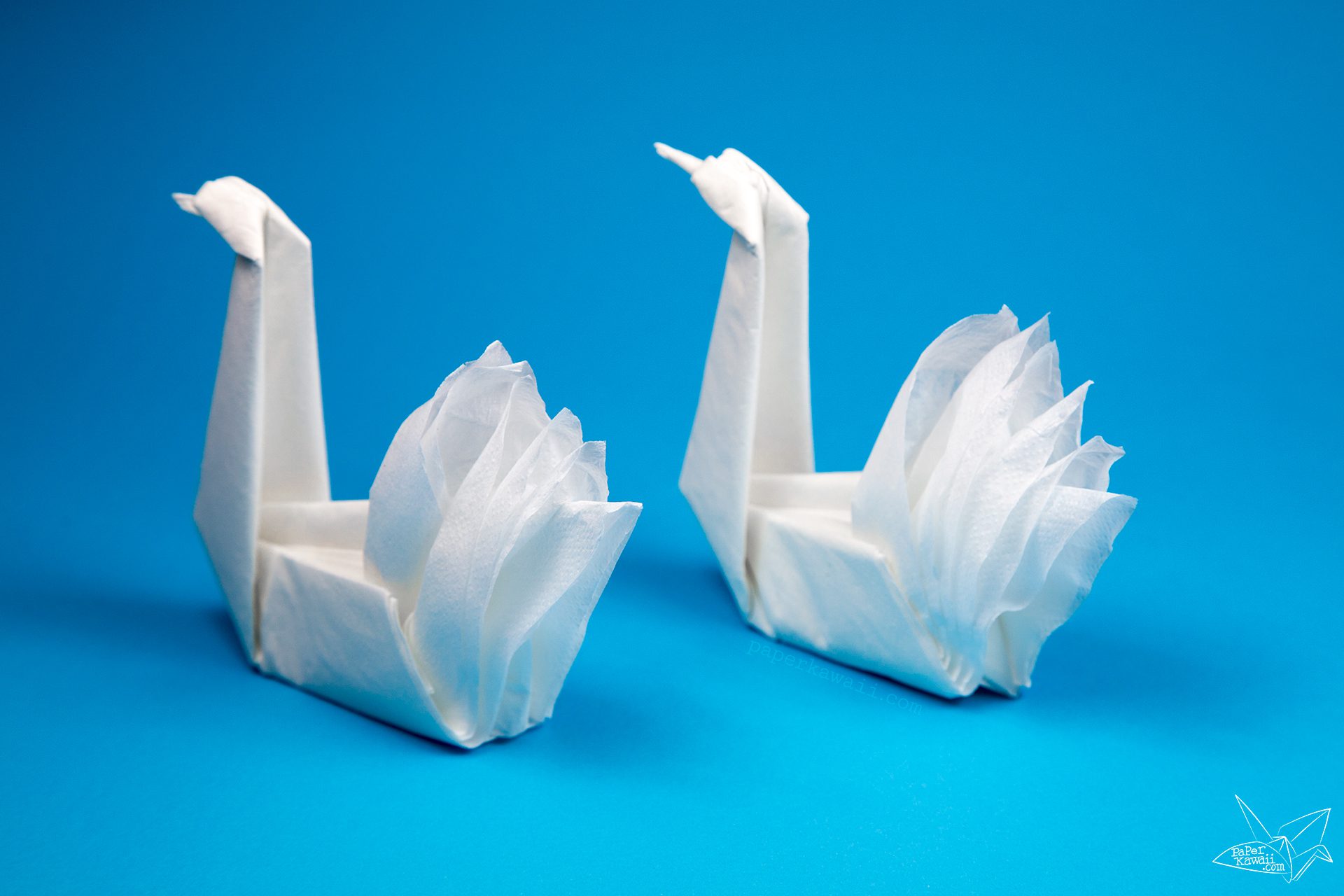 Learn how to make a beautiful origami swan using a paper or cloth napkin. This pretty origami swan will not flop over like others. You can fold this swan with friends at the dinner table, make a whole family of paper swans.
I love these little origami napkin swans, they are a fun thing to teach at when you meet people at restaurants and cafes. What I always had trouble with is getting them to actually stand up (or sit up) – the neck of the swan would always flop forward or the body would collapse. By creating a 'tail' at the back, it will stay upright. Maybe when using stiff cloth napkins or higher quality paper napkins, this isn't a problem.
You can also make an origami duck this way, just fold the neck to be shorter. The head can be a little annoying, my napkin became pretty thick at that point. You can always give it a simple head – like an origami crane. I spent a bit too long shaping the tail, I think it looks better when the tail is all puffed. Like a real swan, they aren't perfect. You can use regular paper to make this, the thinner the better, tissue paper will work great.
Easy Origami Swan Napkin
Design: Traditional
Level: ★★☆☆☆
You will need:
▸ 1 square napkin, cloth or paper. Paper will mean more layers for the tail.
I used a standard (and cheap) white paper napkin. Used: 16.5 x 16.5 (folded, how it came in the packet).
Final size: 11 x 9 cm.
A Photo Tutorial is available on the Origami Photo Tutorials page.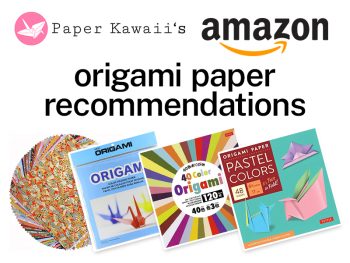 You can check out my personal favourite origami papers, paper craft tools and more on my Amazon.com store.