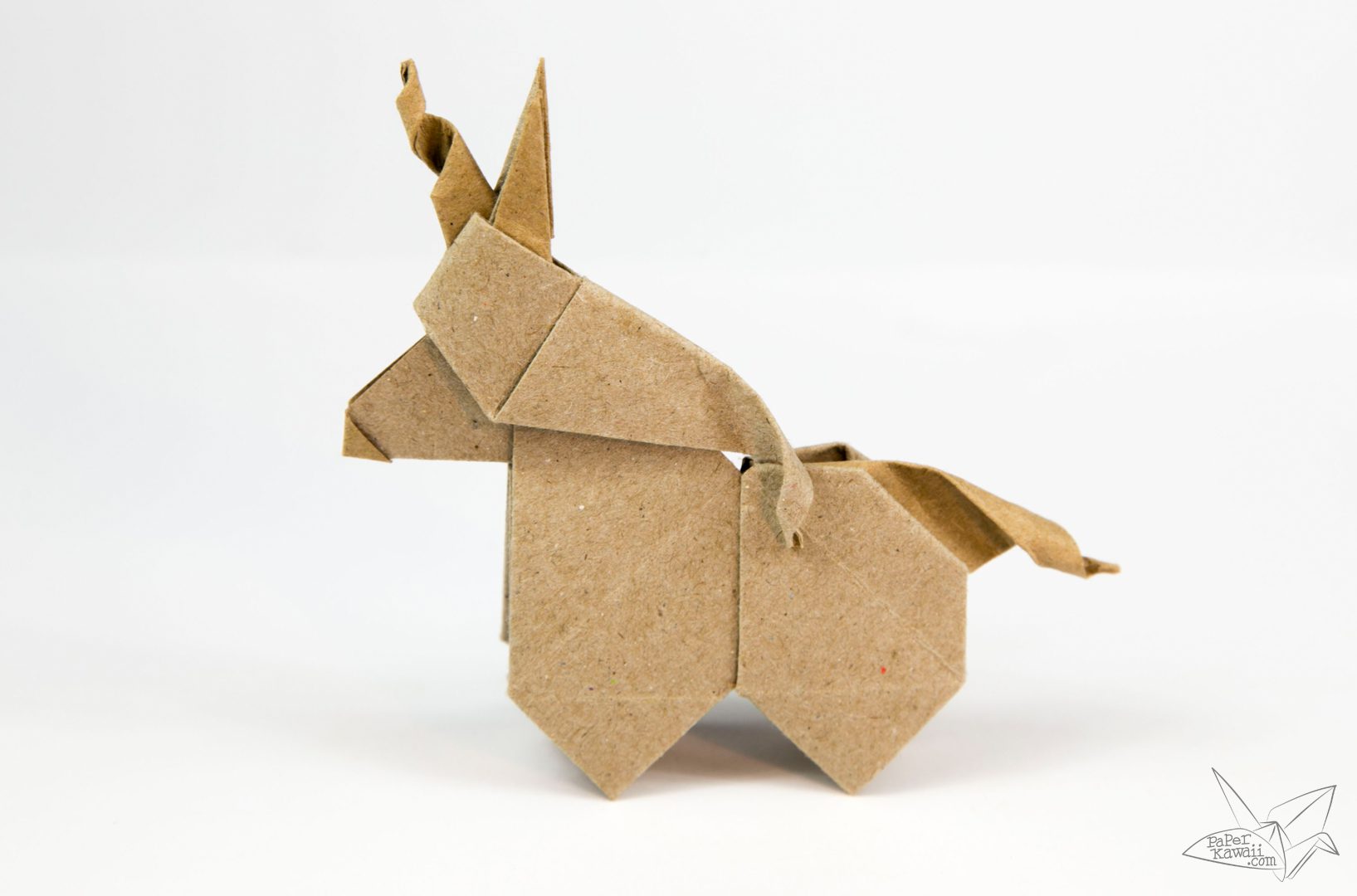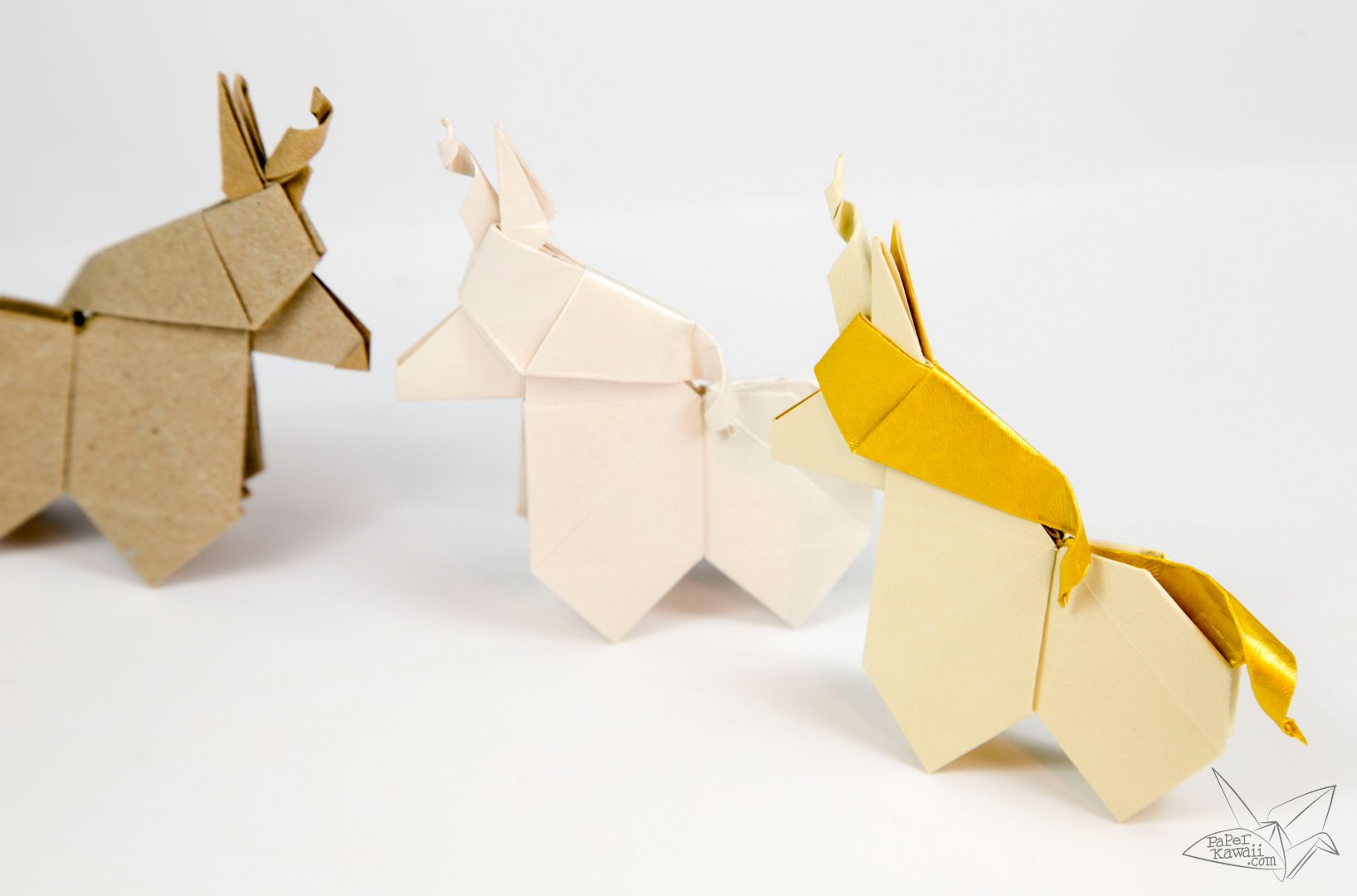 Learn how to make an Origami Unicorn. This pretty little origami unicorn is made with 2 sheets of square paper. She stands up & looks good on both sides.
This is the hair/ears/horn attachment. You can make the horse body first: origami horse version 2. If you are a beginner at origami, please start with an easier model, or at least fold the first origami horse.
This origami unicorn has a simplistic look to it. It's sturdy too. The horn/hair attachment sits nicely on top, glue would be needed if you wanted to hang it up or something. Included at the end is a way to make it stay if you use thick textured paper like I did.
Design: © Paper Kawaii Copyright Information
Level: ★★★☆☆
You will need:
▸ 1 sheet of square paper – Use half the size you used for the horse's body.
Example: 15 x 15 cm for the body – 7.5 x 7.5 cm for this attachment.
Brown paper is 'Kraft' paper from Target. Pearlescent paper is from Kmart. Both are A4 cut to square.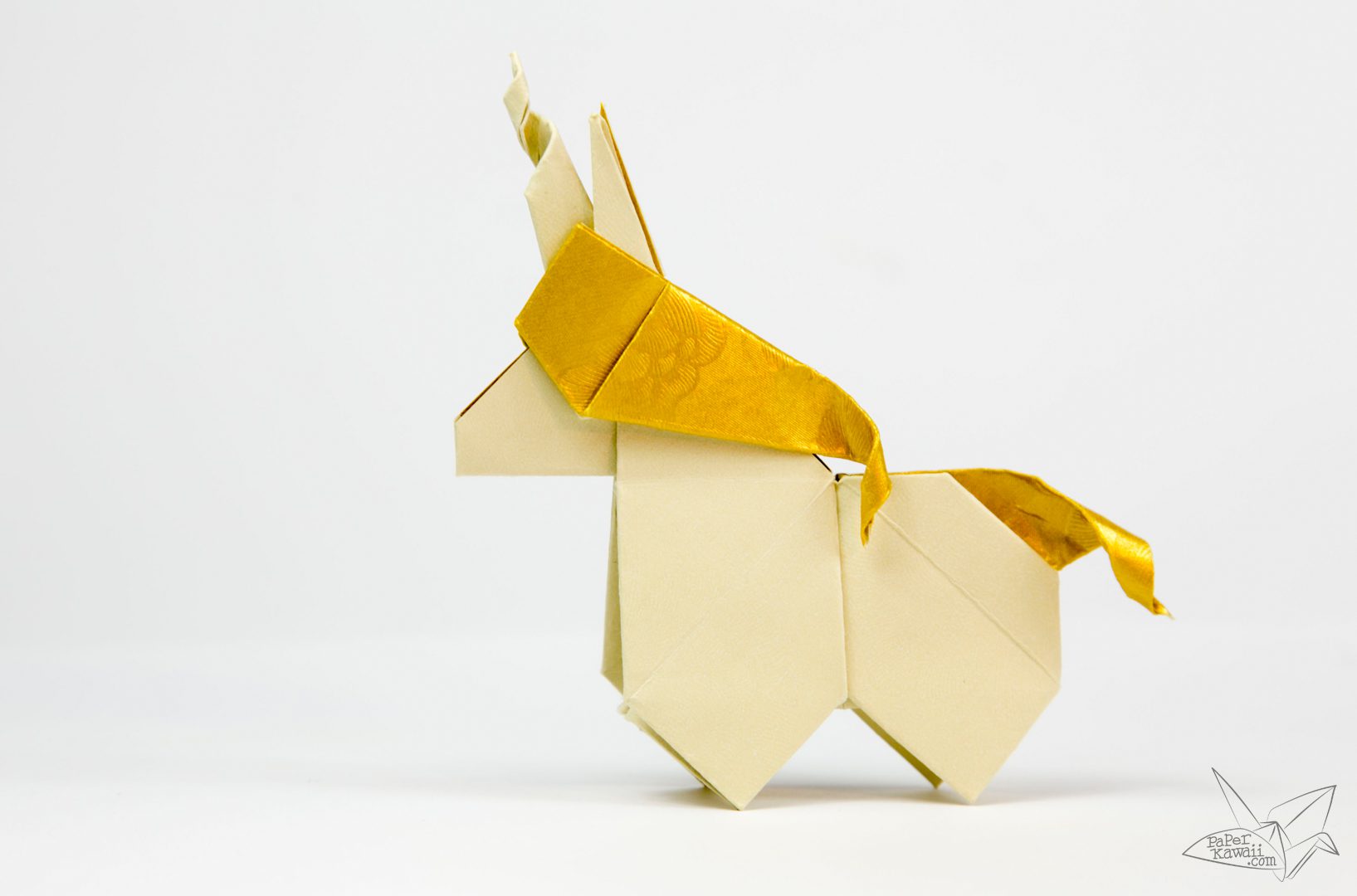 This paper is gold on one side and cream on the other and was found in a random Auspost shop.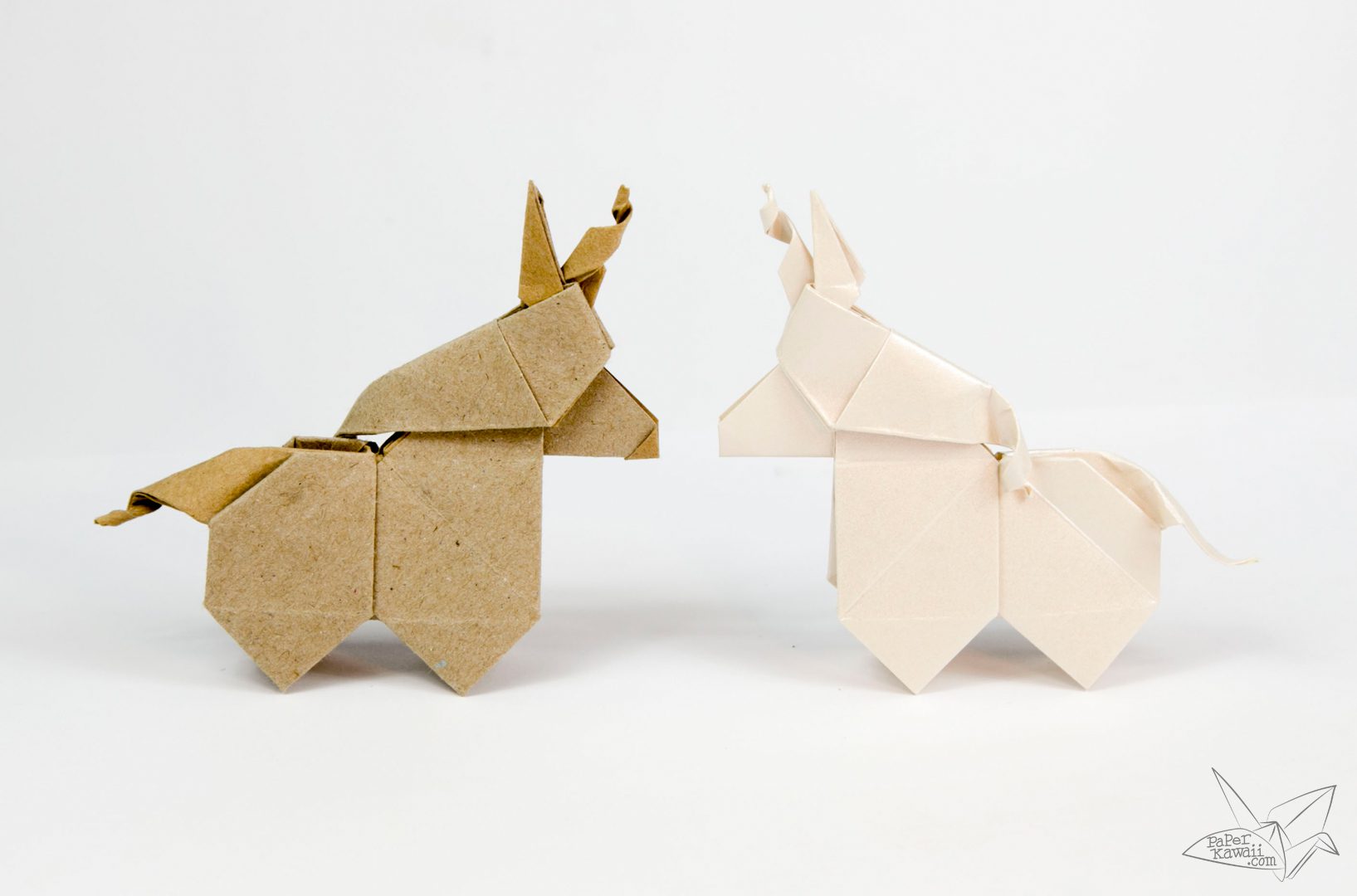 You can either curl the tail or have it the same as the Horse V2. I'm sure there are other ways to shape the tail and main.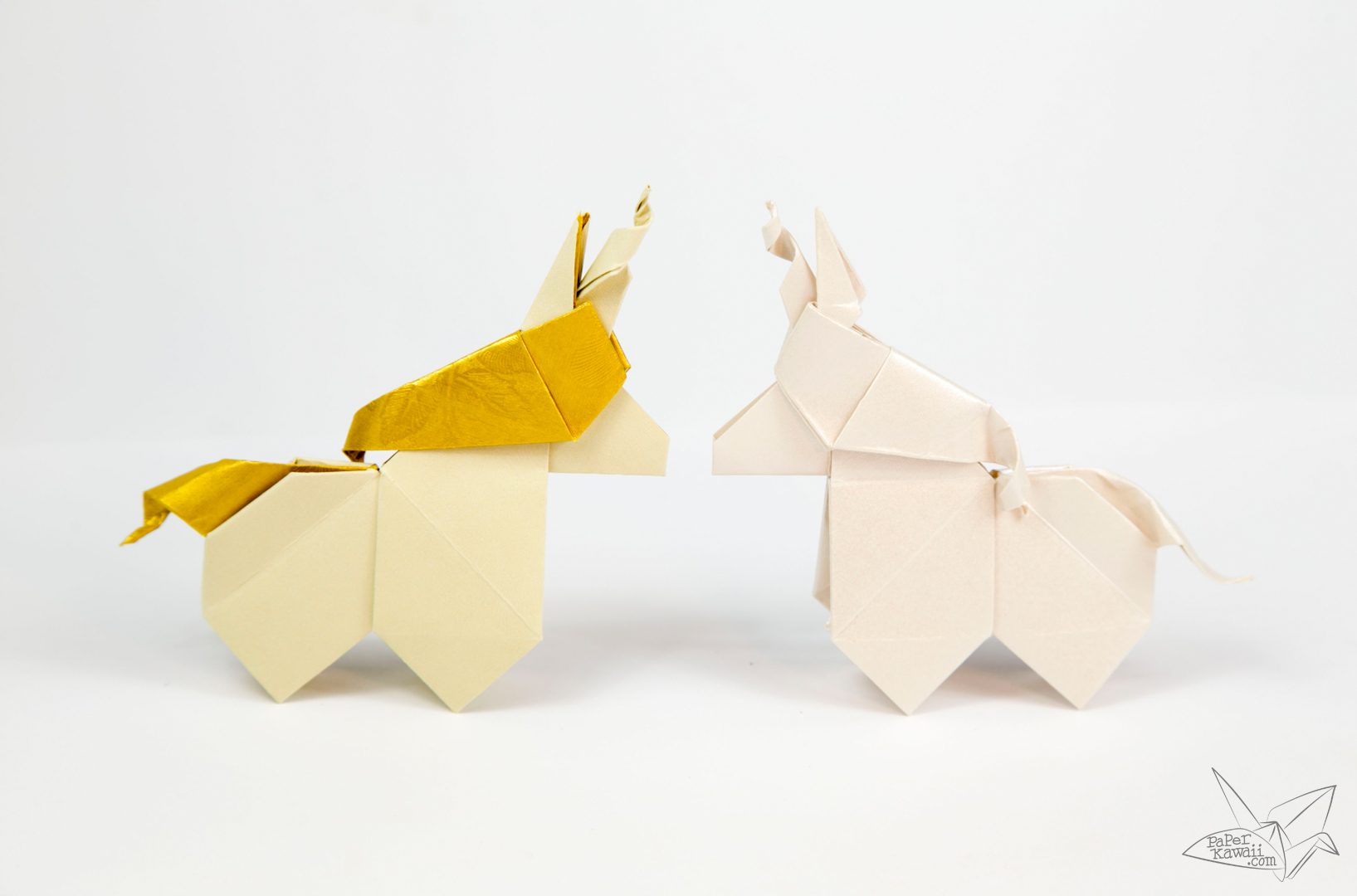 The ears can either be the colour of the mane or the colour of the horn.