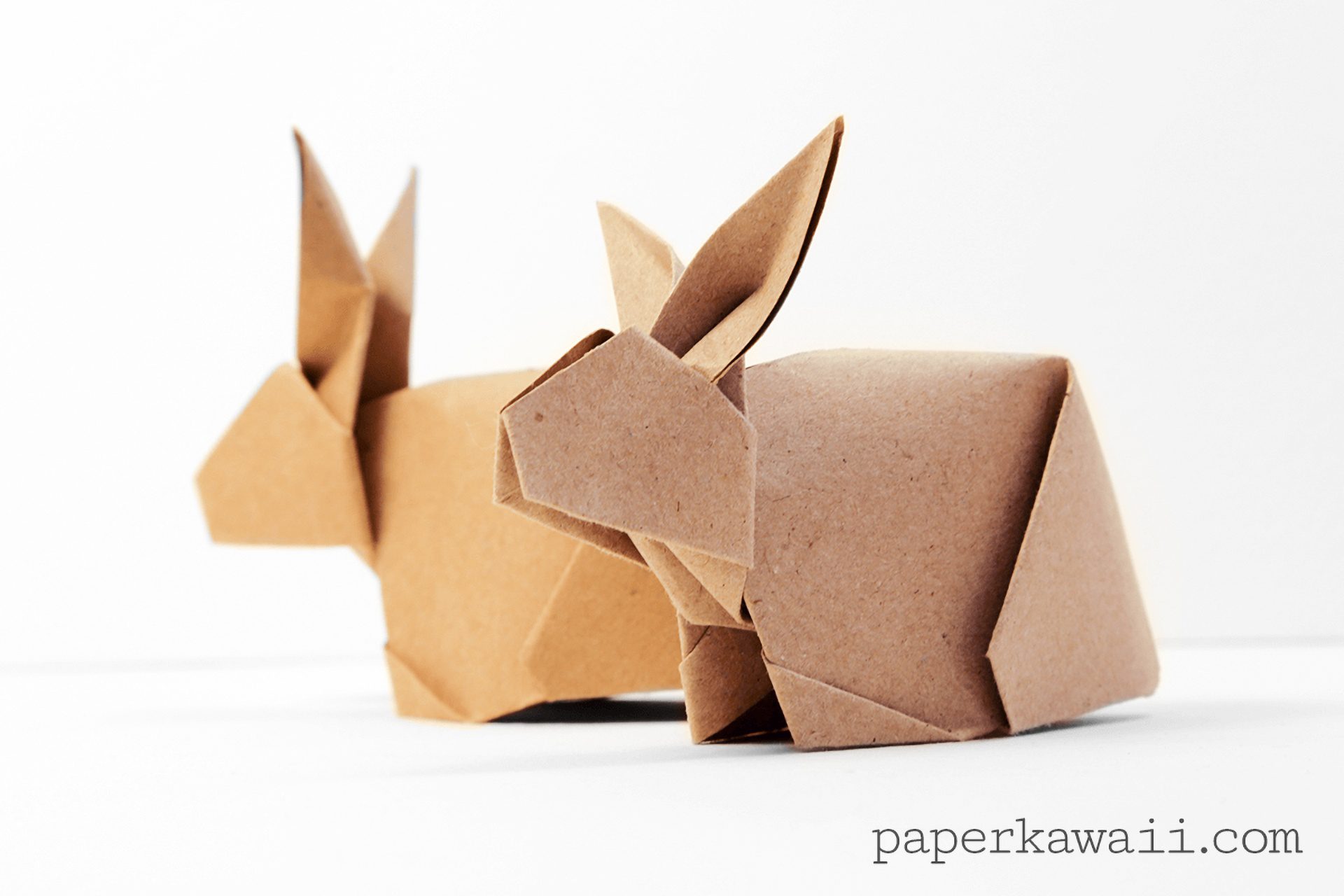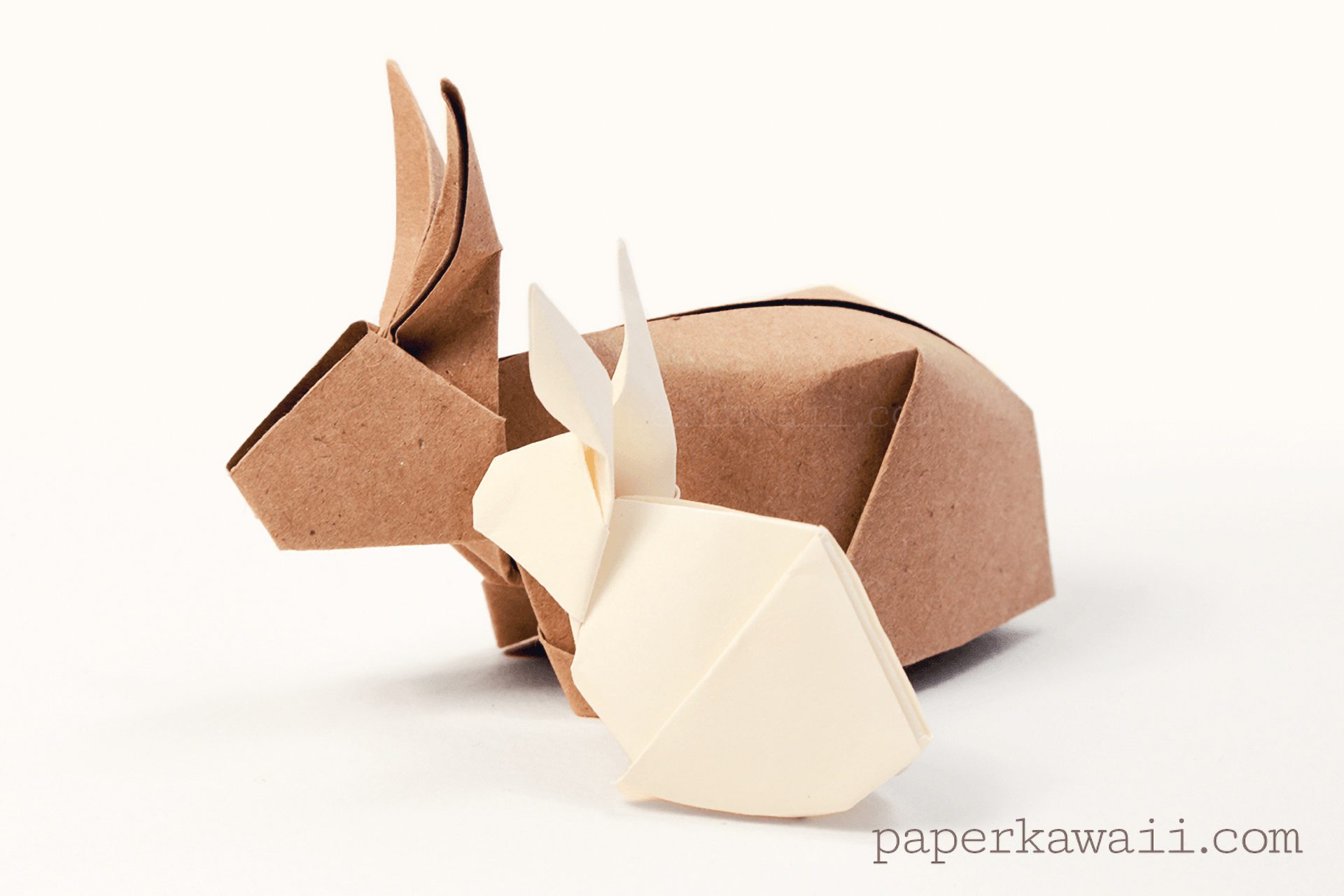 Learn how to fold a cute three dimensional bunny for Easter! This pretty origami bunny rabbit stands up and would make a great table decoration and of course a gift.
You can shape the neck and the back end of the bunny in different ways, which will give you new sitting positions.
The best thing about this model is the roundness of the back, which makes it look so animal-like, my rabbits look just like this all the time.
Design: Ken Yonami
Level: ★★★★☆
You will need:
I used 21 x 21 cm thicker paper.
When using thicker paper, you might want to use a paper clip or tiny bit of glue to keep the model from flattening.
These cute origami bunnies make great origami Easter decorations. They are sturdy, whilst updating this post, the origami rabbits still look the same, I'll be making few more of these this year!