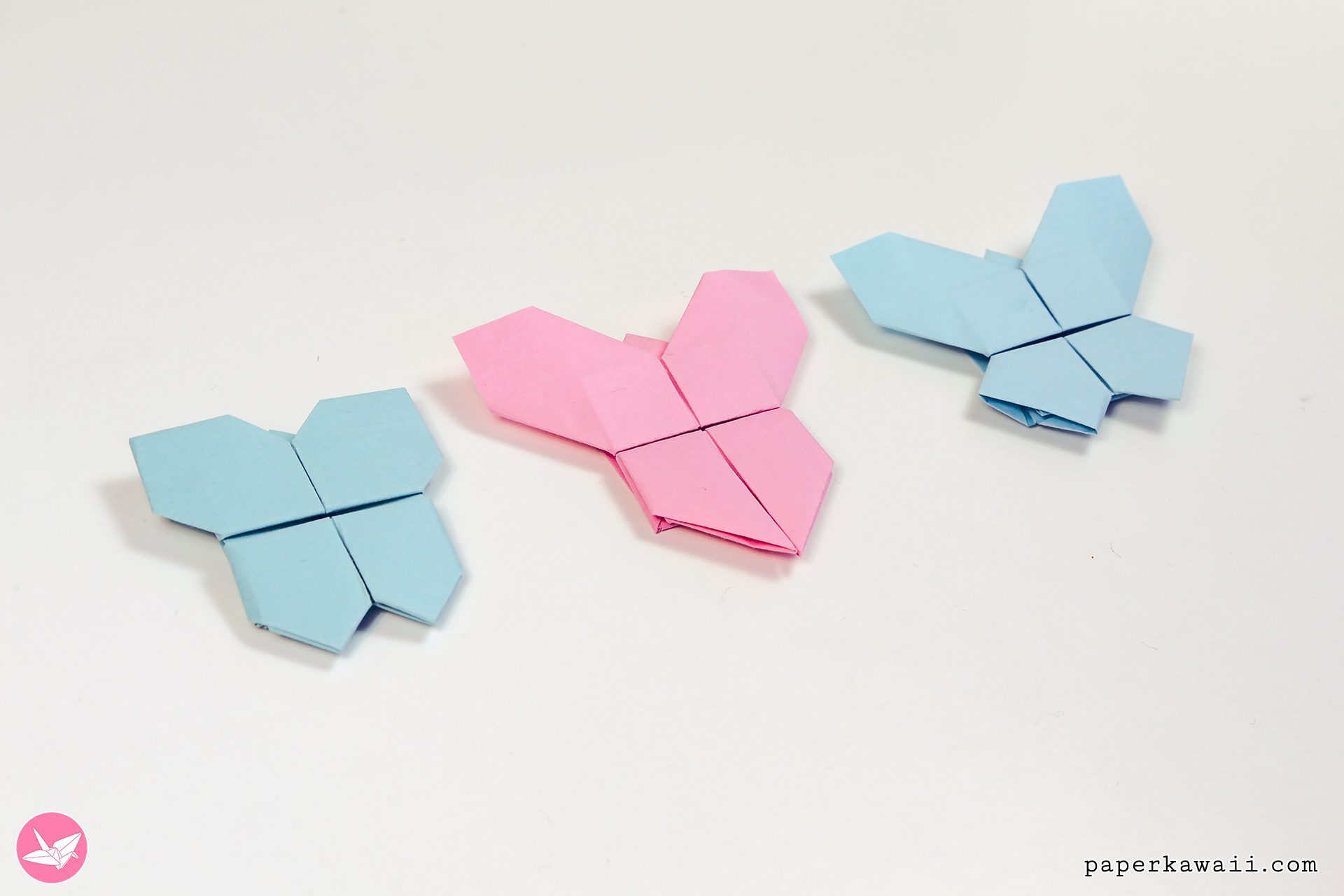 These cute origami butterflies make great decorations for cards, gift wrapping, hanging mobiles or wall decor. Mix and match to make different wing shapes and sizes.
I have used a few different types of paper, it works best with thin origami paper as the model becomes quite thick.
Level: ★★★☆☆
Designed by Akira Kawamura
You will need:
1 Square piece of paper for each origami butterfly.
Use either solid colour paper or two toned paper. I used solid colour 20 x 20 cm