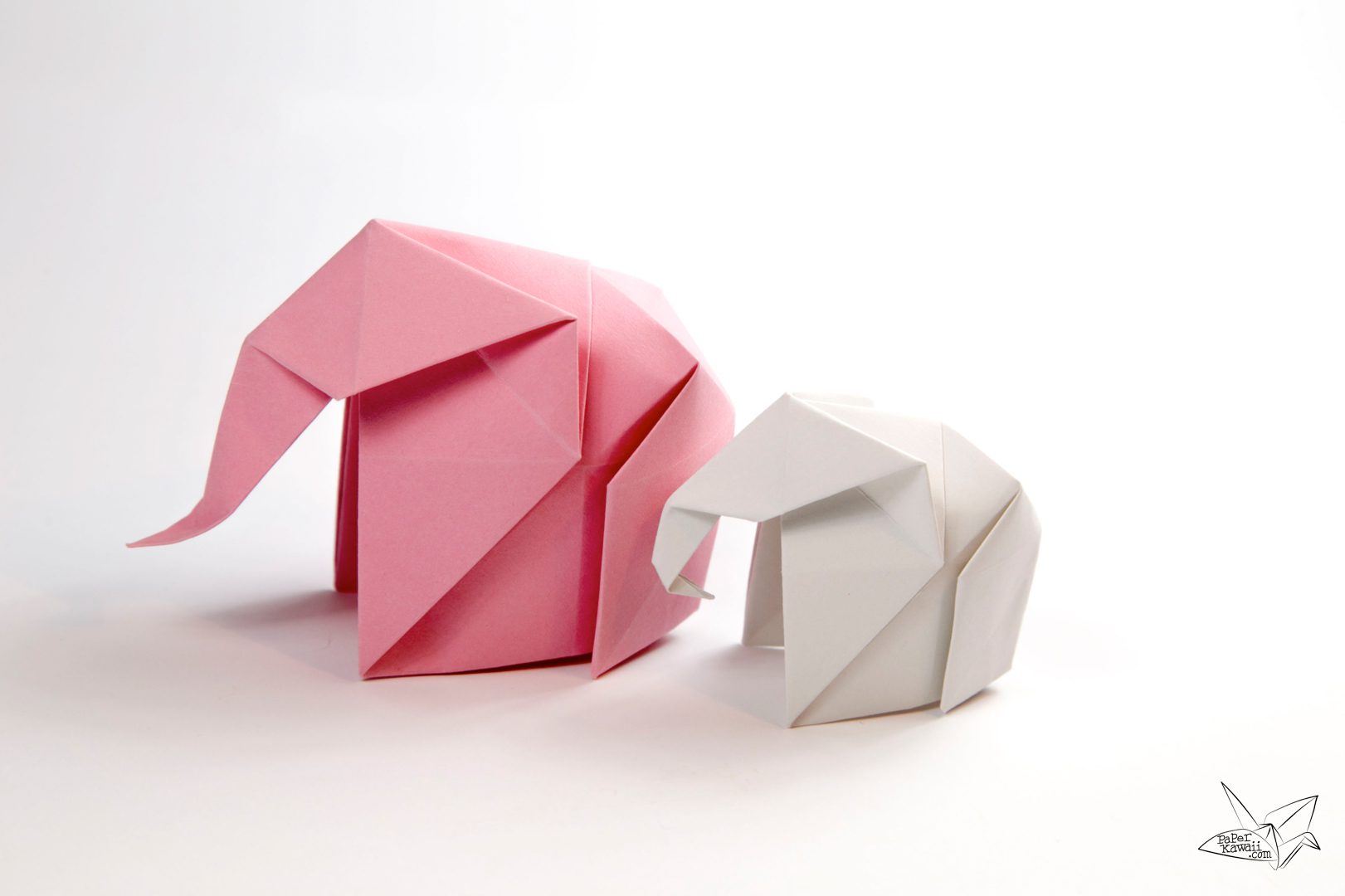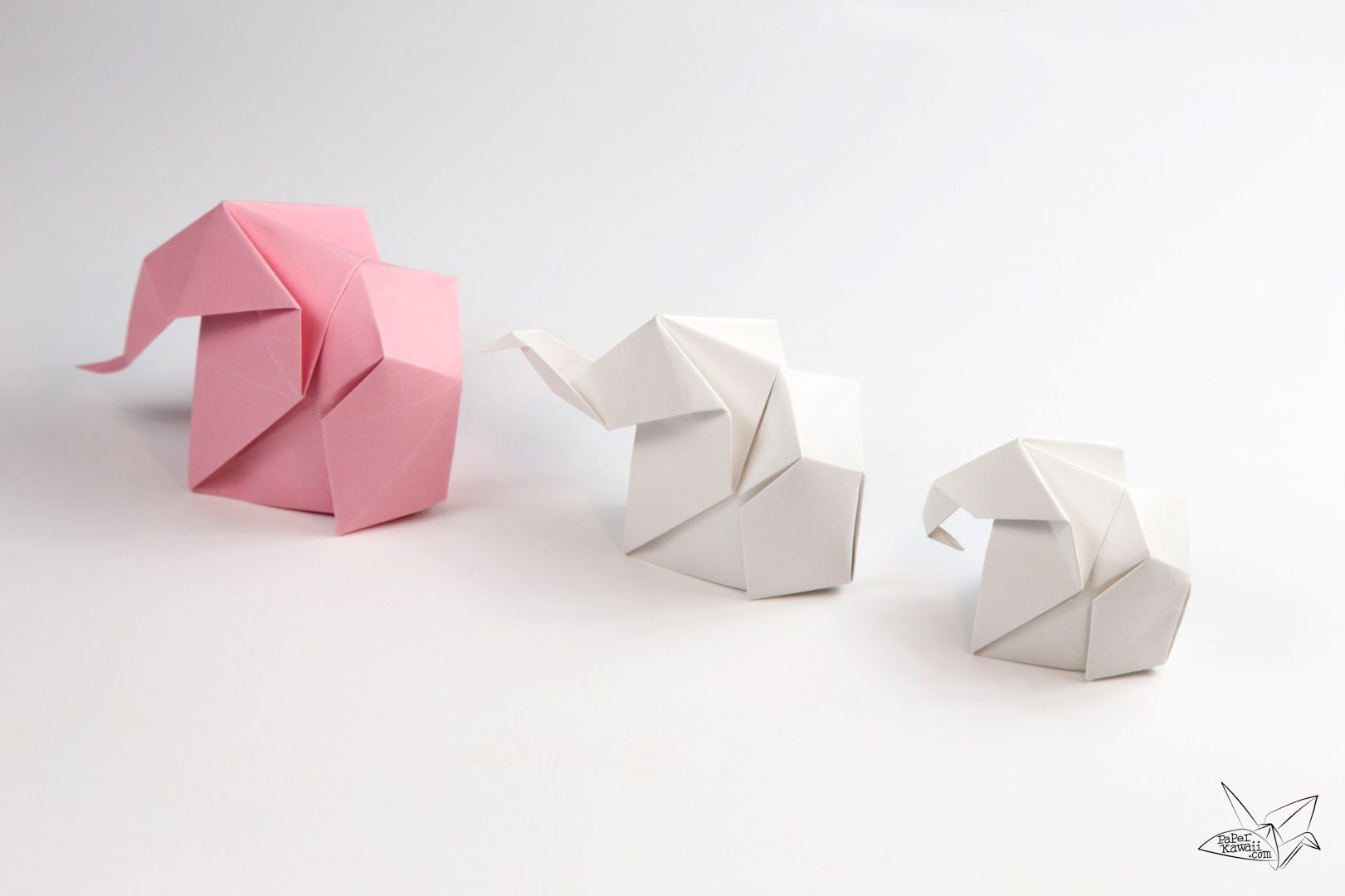 Learn how to make a little Origami Elephant. This origami elephant is made with 1 sheet of square paper. You can make a family of little round elephants.
I know I'm a bit late to the origami elephant party, but I thought I'd continue making origami animals, in no particular order and not following any style really.
You can give the elephant's trunk different positions. Some look more elephant-y than others. This was created with the origami horses in mind, with the same folds at the start.
Design: © Paper Kawaii Copyright Information
Level: ★★★☆☆
You will need:
▸ 1 sheet of square paper. Example: 21 x 21 cm
Final size: 7.5 x 10 x 4.5 cm (ish)
A Photo Tutorial is available on the Origami Photo Tutorials page.