Learn how to fold a pretty little origami horse that stands up and has a two-coloured effect, using one sheet of square paper. This origami pony will keep you company on your desk.
A subscriber requested an origami unicorn, so I first started with a horse. I think this origami horse has a cute look to it, it appears the same on both sides and stands up. It has a nice closing at the end and requires no glue.
This origami horse is quite simple to make, if you are a beginner at origami however, maybe start with some easier models. I hope you enjoy making these little origami horses, I find them quite satisfying to make.
Design: © Paper Kawaii Copyright Information
Level: ★★★☆☆
You will need:
▸ 1 sheet of square paper. Used: 15 x 15 cm
Final model: 8 x 7 cm
✅ Paper used in the tutorial
✅ Paper used for the purple & white horse.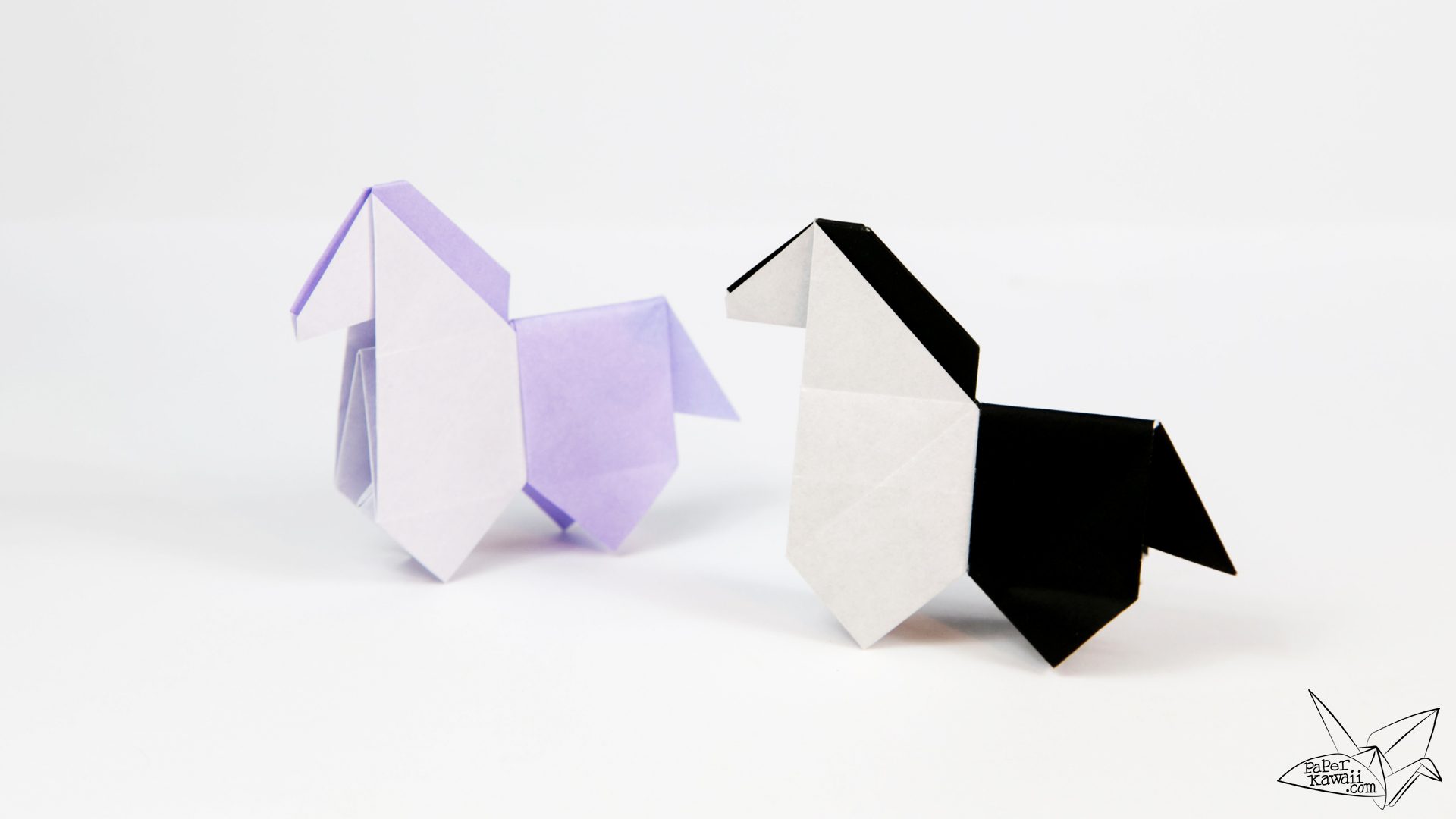 These horse friends are made from the standard 15 x 15 cm origami paper.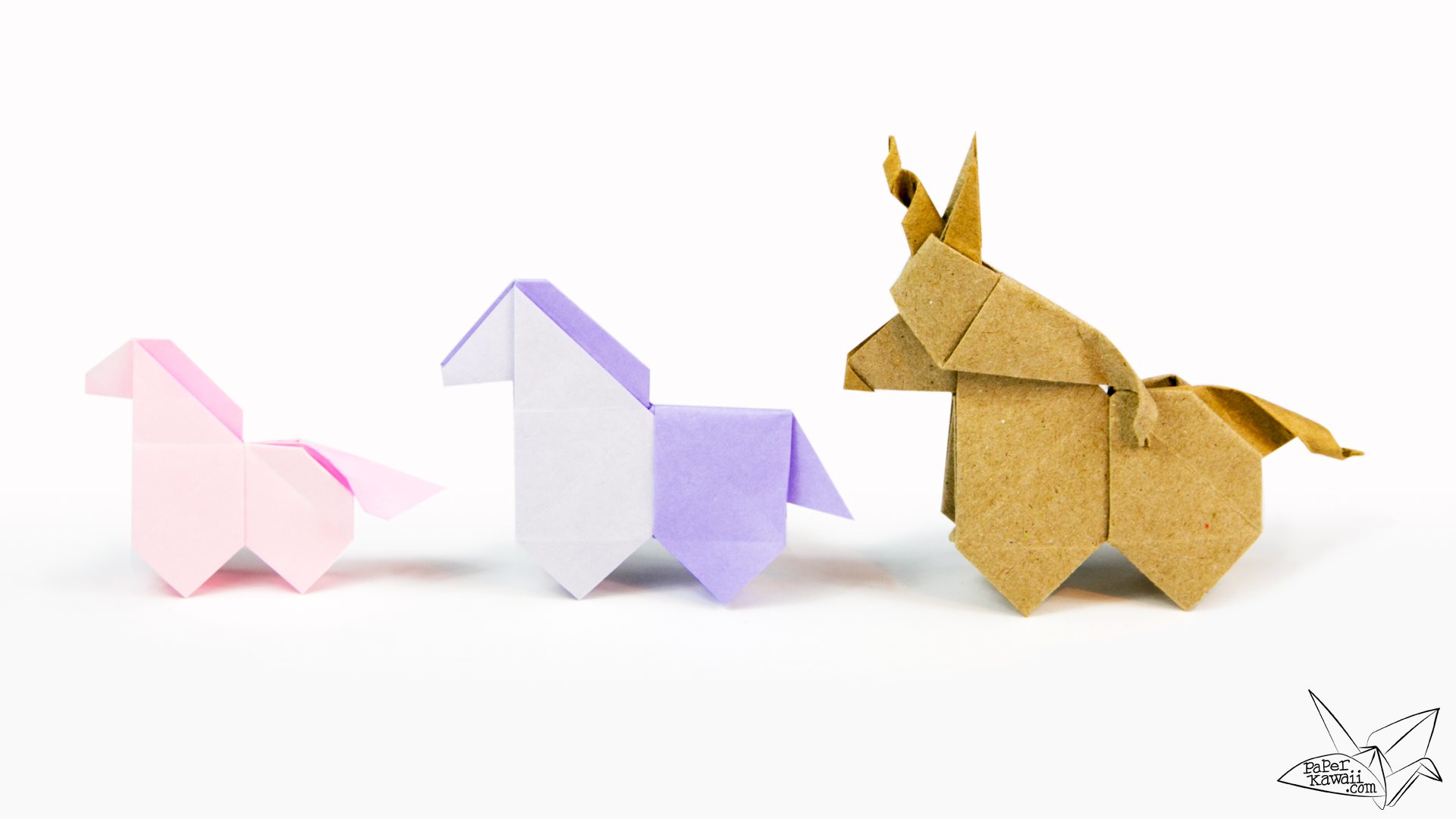 Origami Horse Version 2, Version 1 and the Unicorn.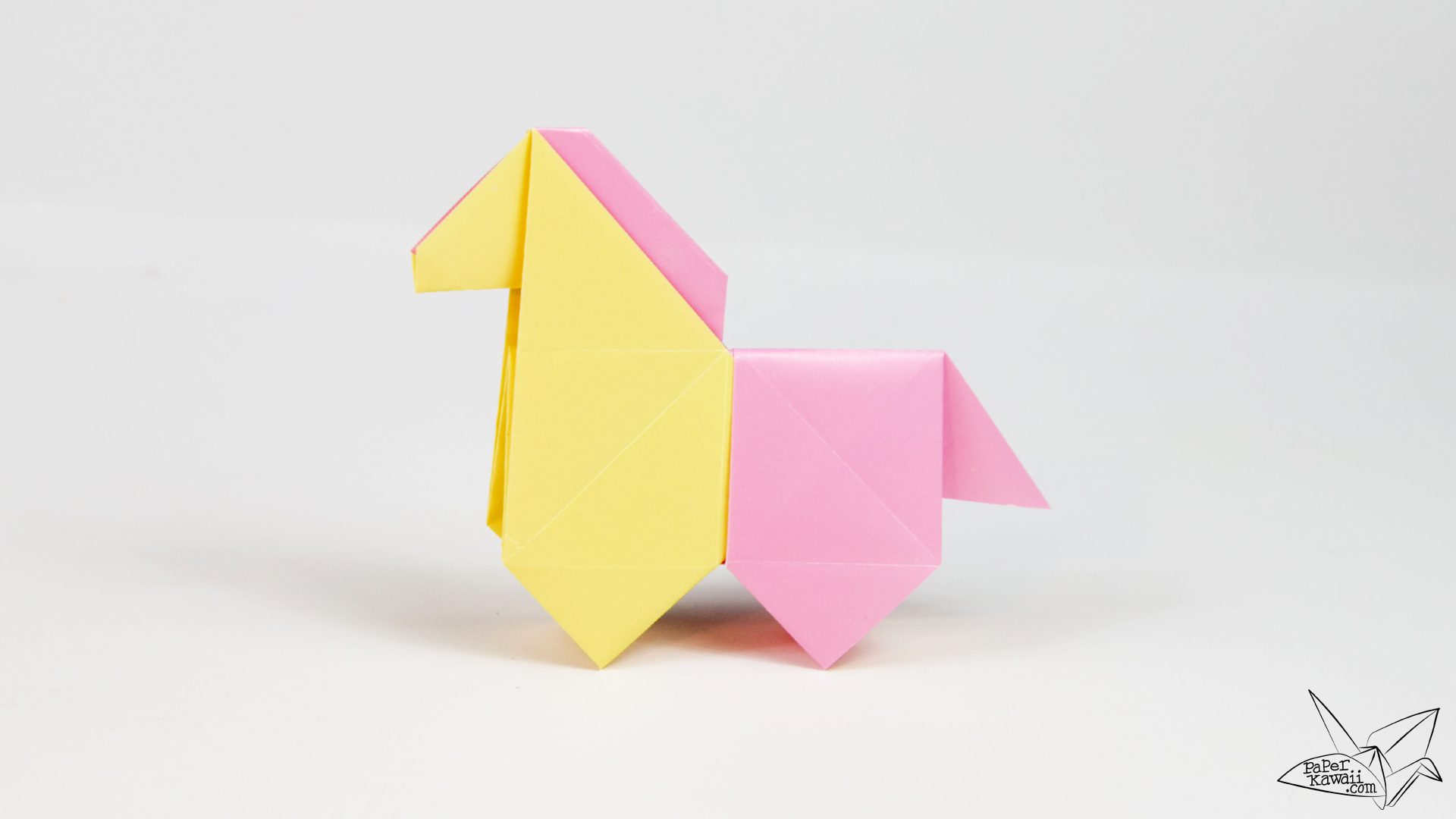 This is the pastel origami paper from Tuttle, available here.