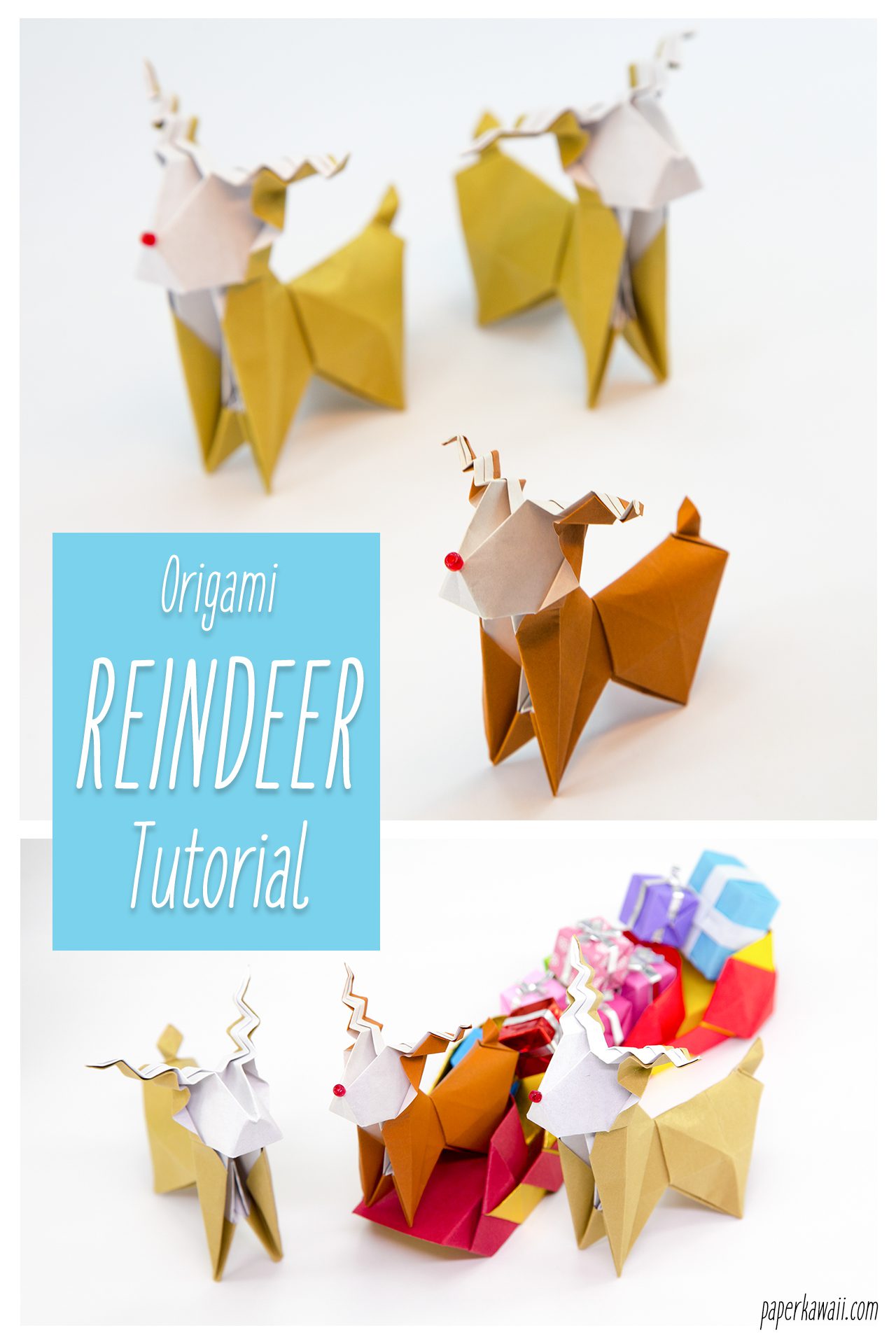 Learn how to fold an origami reindeer. This origami reindeer is made from a single sheet of paper, no glue or cutting, add a red nose to make a Rudolf. He makes an adorable Christmas decoration.
This origami reindeer or deer is based on my origami horse model. If you have any troubles folding this origami reindeer, I highly suggest folding the easy origami horse and/or the horse version 2. Folding either of those will help you understand the basis of this model.
For Rudolf's red nose, I just stuck a little red bead with a bit of glue. If you have a little sewing pin with red balls, that would work great.
Please use the largest paper you can, cut a half square from A4 or US letter paper for example. Try not to use small paper if you're not used to folding origami models that are of the intermediate category and above.
Hope you enjoy folding these little origami reindeer. There are a lot more Christmas themed origami projects here. I took quite a few photos, check them out below and please share them on social media, I'd really appreciate it.
Origami Reindeer
Design: © Paper Kawaii Copyright Information
Level: ★★★★☆
You will need:
‣ 1 square sheet of paper.
Paper used: 25 x 12.5 cm (half of a square / ratio: 2:1).
‣ A nose (optional)
Final model size: 8 x 8 ish.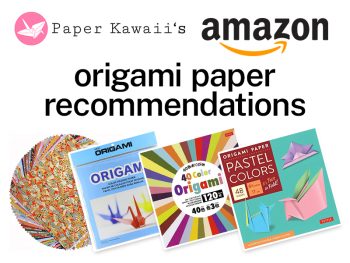 You can check out my personal favourite origami papers, paper craft tools and more on my Amazon.com store.
Origami Rudolf is driving the sleigh this time, Santa is having rest. (Origami sleigh, origami mini presents and origami present boxes.)