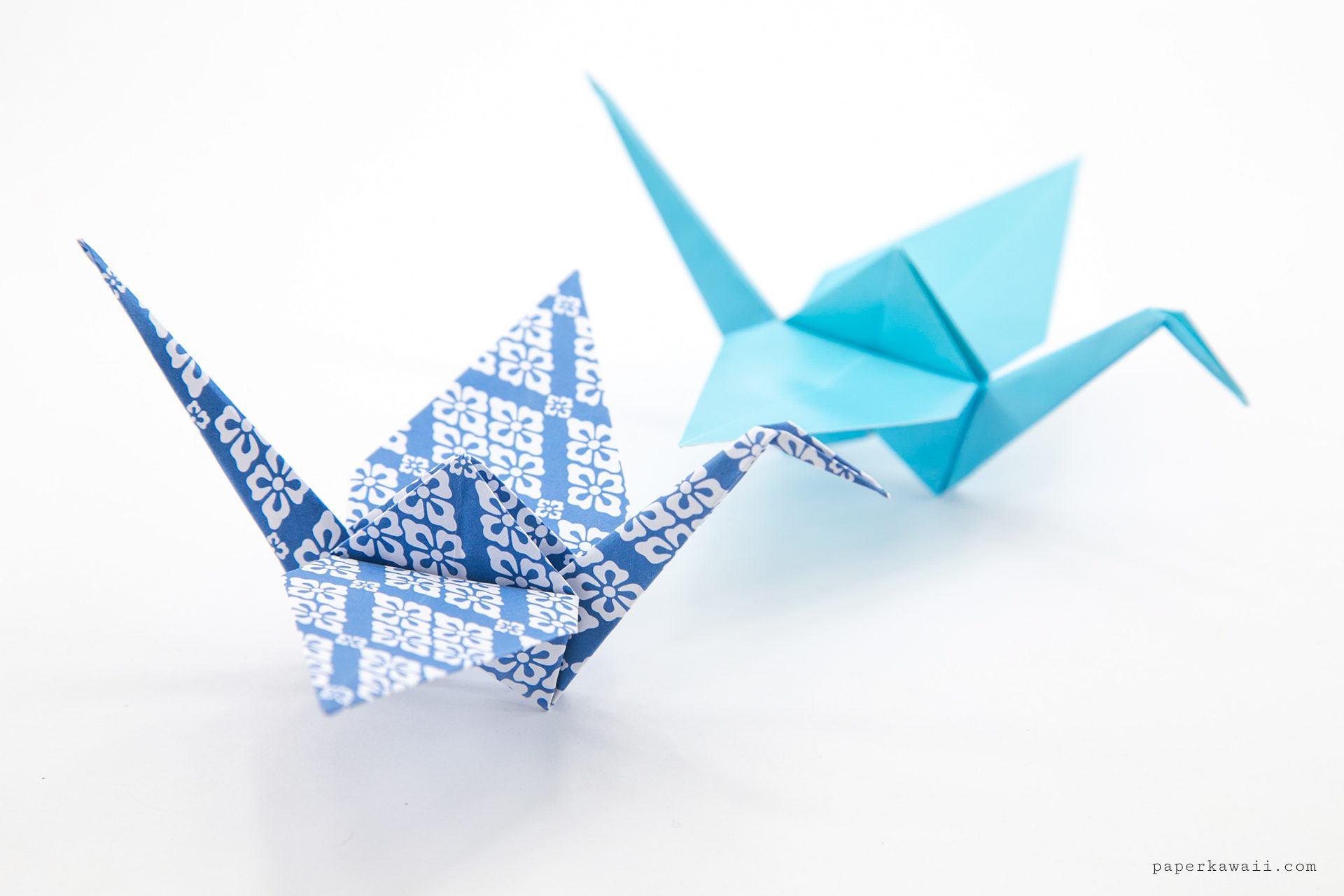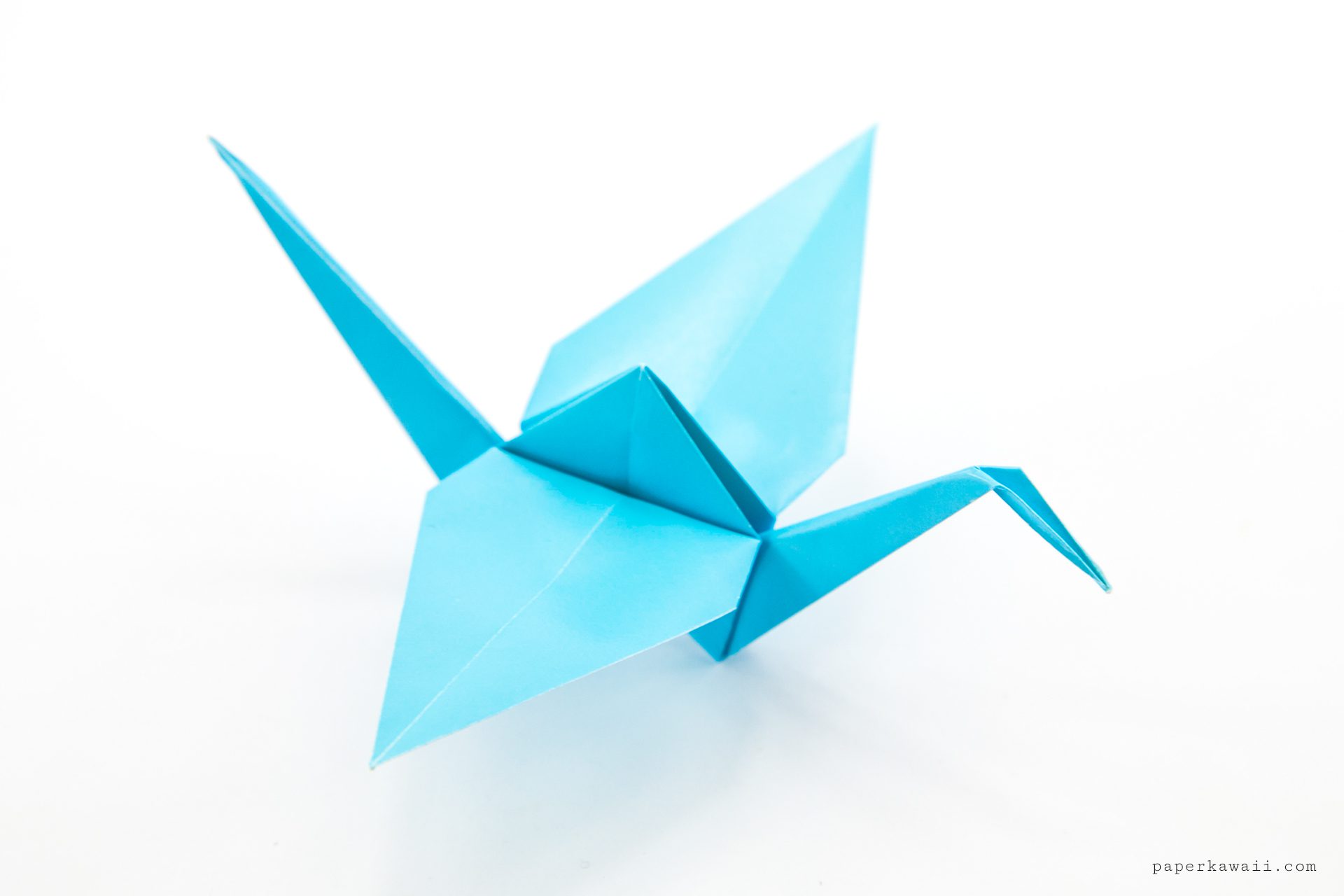 Learn how to fold a traditional origami crane or Tsuru. This iconic origami crane is easy to make with one sheet of paper. These look great as hanging decorations or just as they are. An origami crane tutorial has been on my to-do list for years, it's pretty silly not to have one, especially seeing as the Paper Kawaii logo is a crane, well here it is!
The origami crane was a model that I always had trouble with, I could never make it look right. But each time I get new origami paper I make one, it's a great model to test out how well the paper holds up. I hope you like the tutorial, the paper I used is not a one I'd recommend but it's good for seeing all of the creases.
If you'd prefer a photo tutorial, there is very clear one, available here.
Origami Crane / Tsuru
Design: Traditional
Level: ★★☆☆☆
You will need:
▸ 1 sheet of square paper.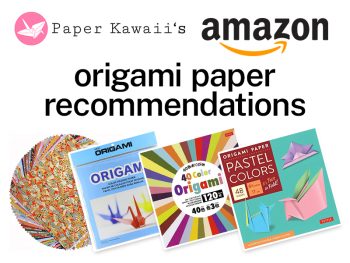 You can check out my personal favourite origami papers, paper craft tools and more on my Amazon.com store.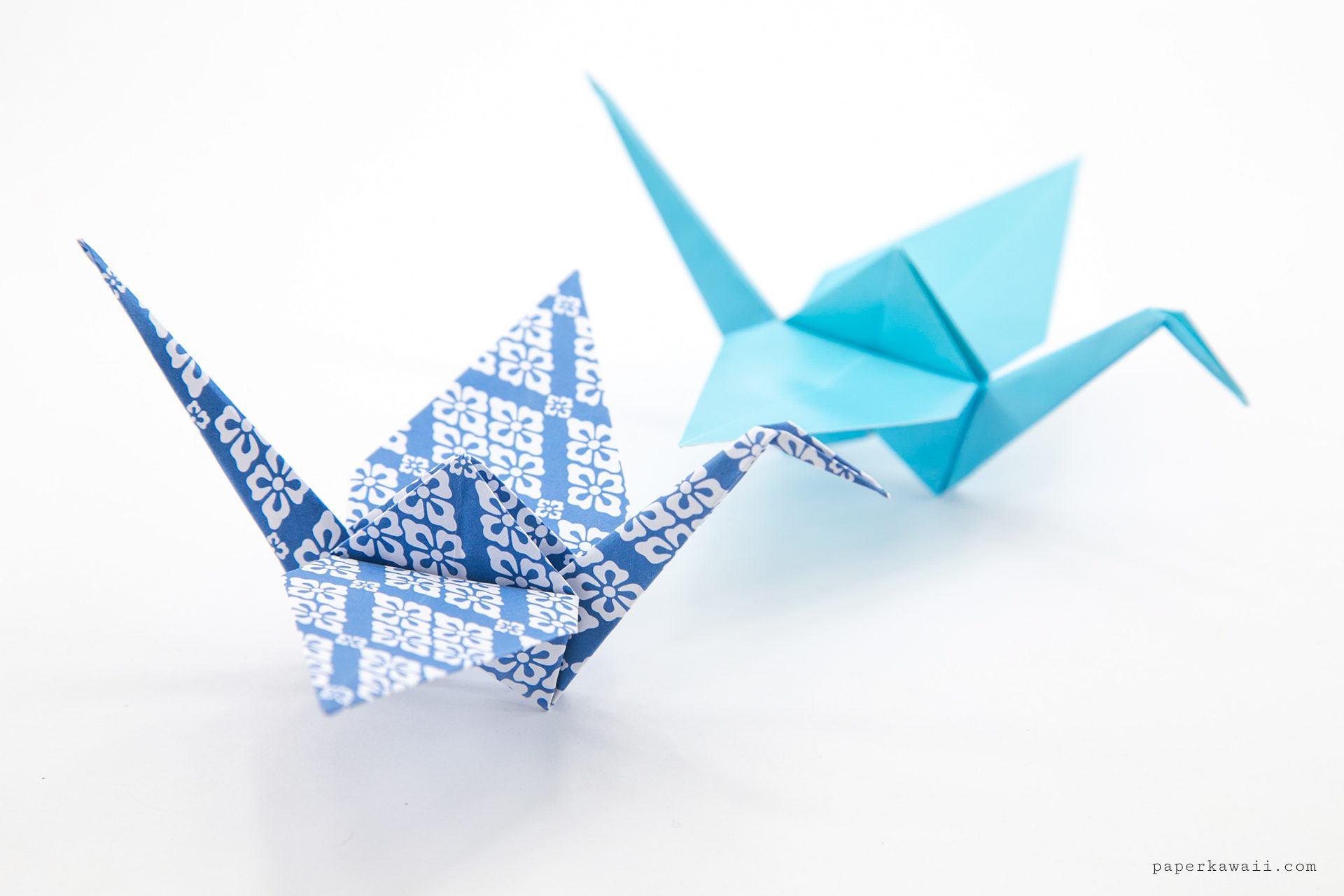 The blue and white patterned paper in the photo above is a printable origami paper, available here.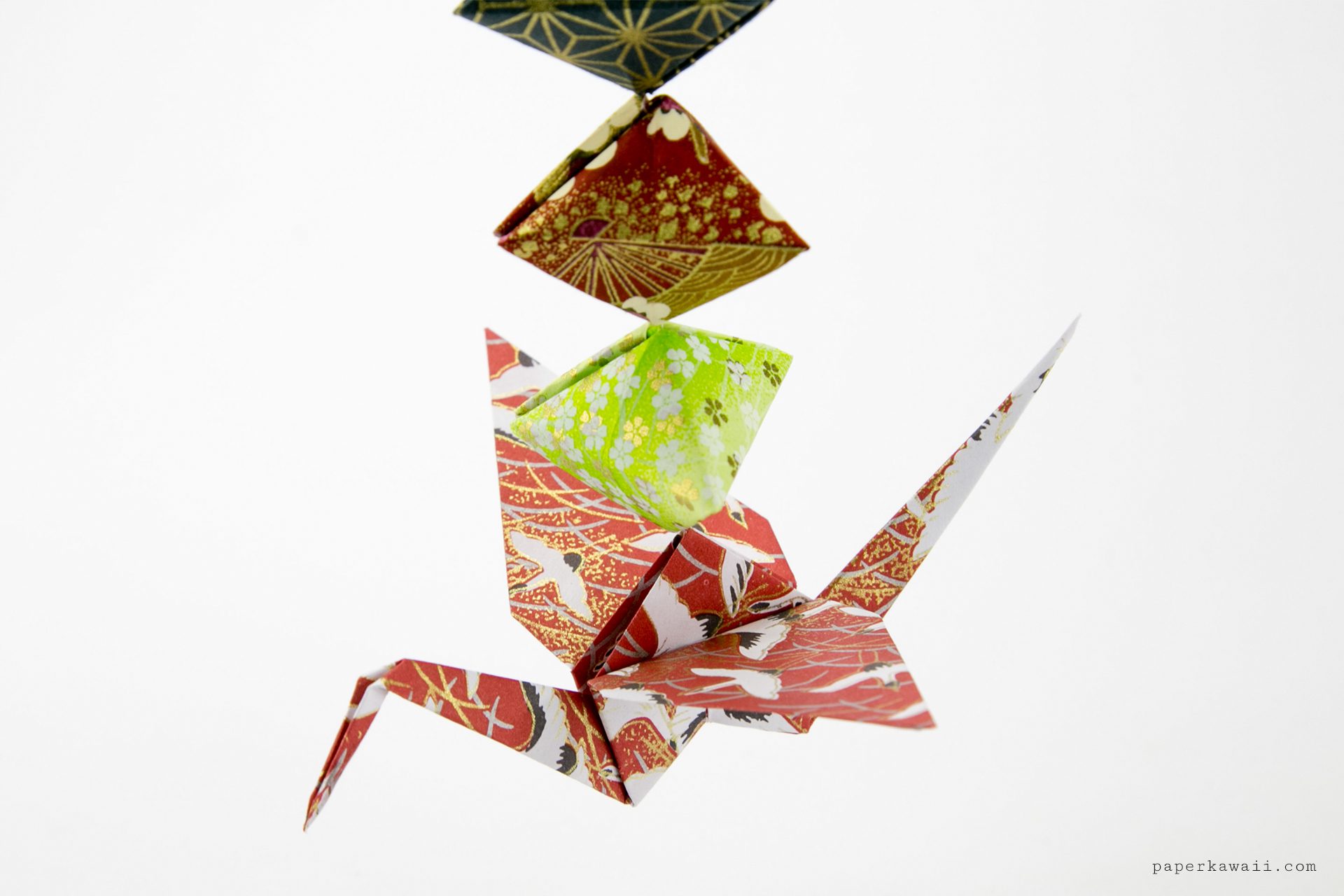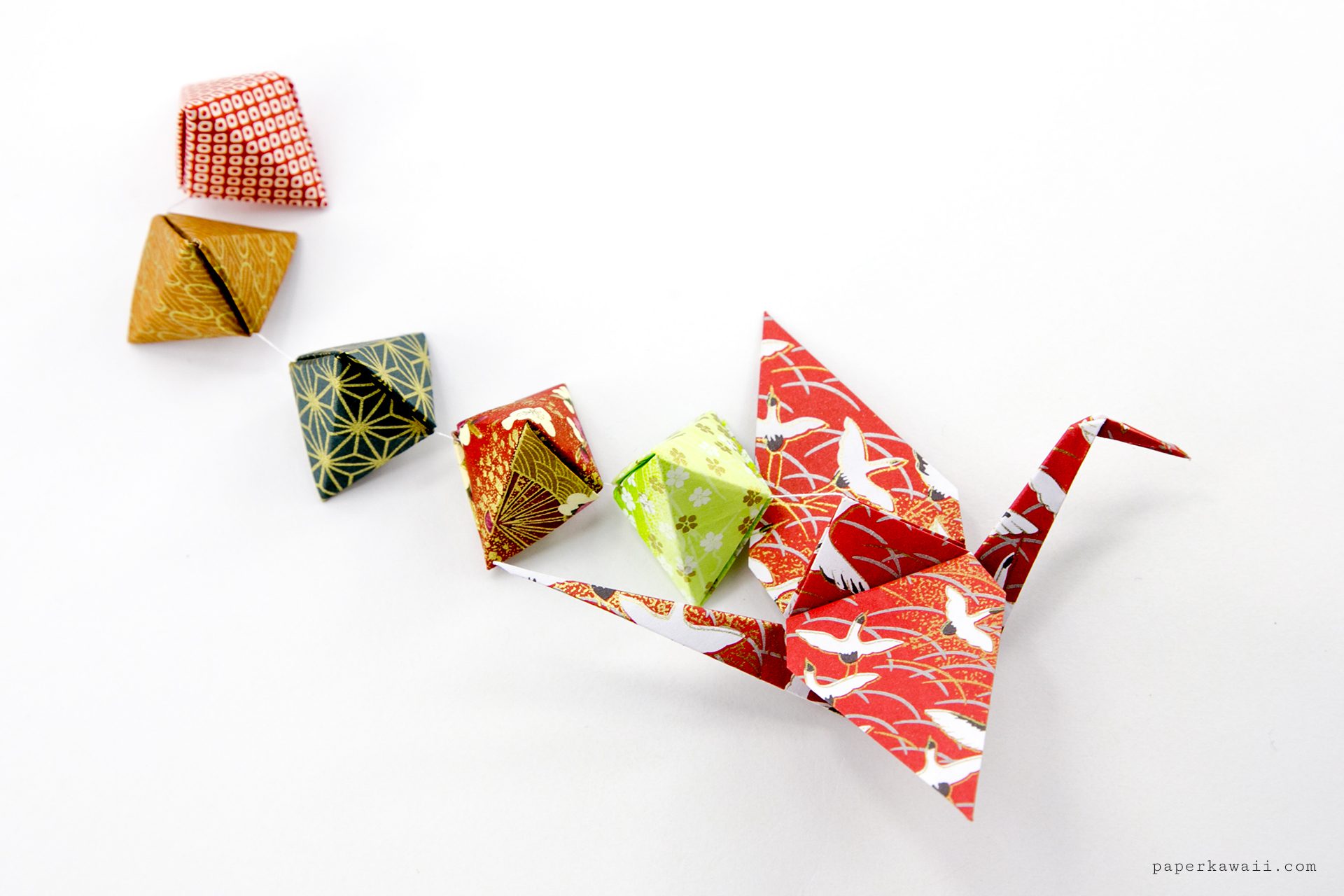 More Origamis…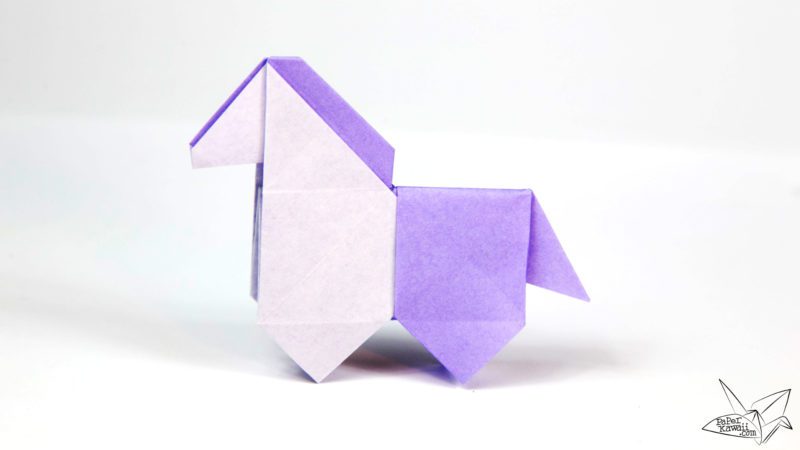 Origami Horse V2
An origami pony. This is the 2nd version of my Origami Horse. The mane and tail are one colour, the rest is the other colour.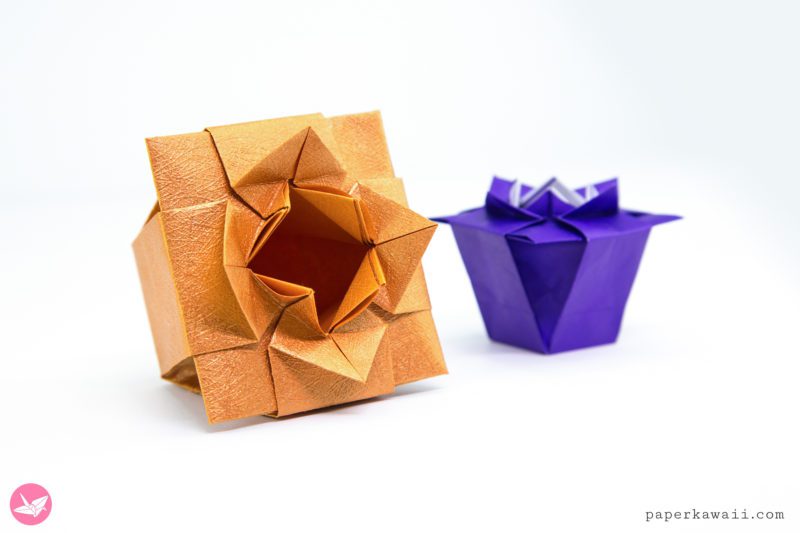 Verdi's Vase
The traditional origami Verdi's Vase model. Verdi's vase is a Chinese origami design. It's made from 1 sheet of square paper.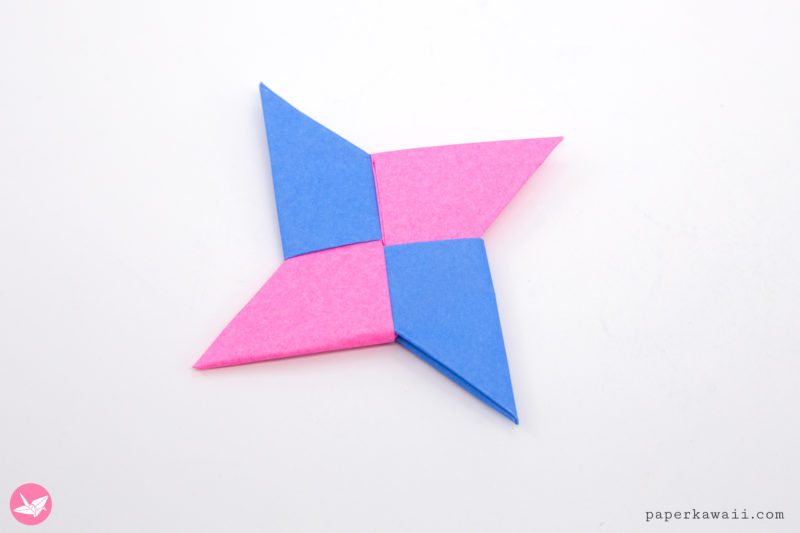 Origami Ninja Star
An origami ninja star. These easy origami stars are folded from 2 sheets of paper. Also called a Shuriken throwing star.