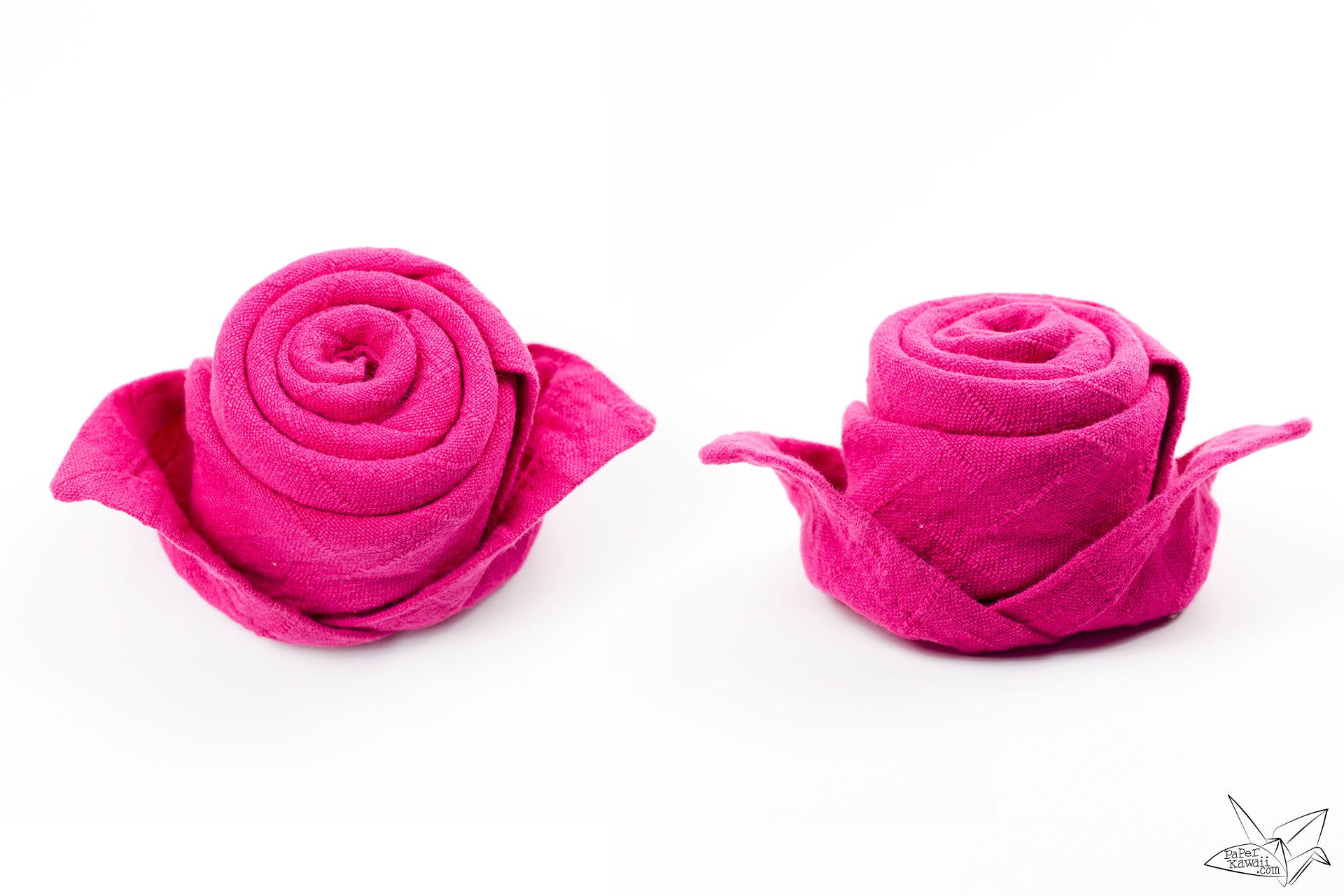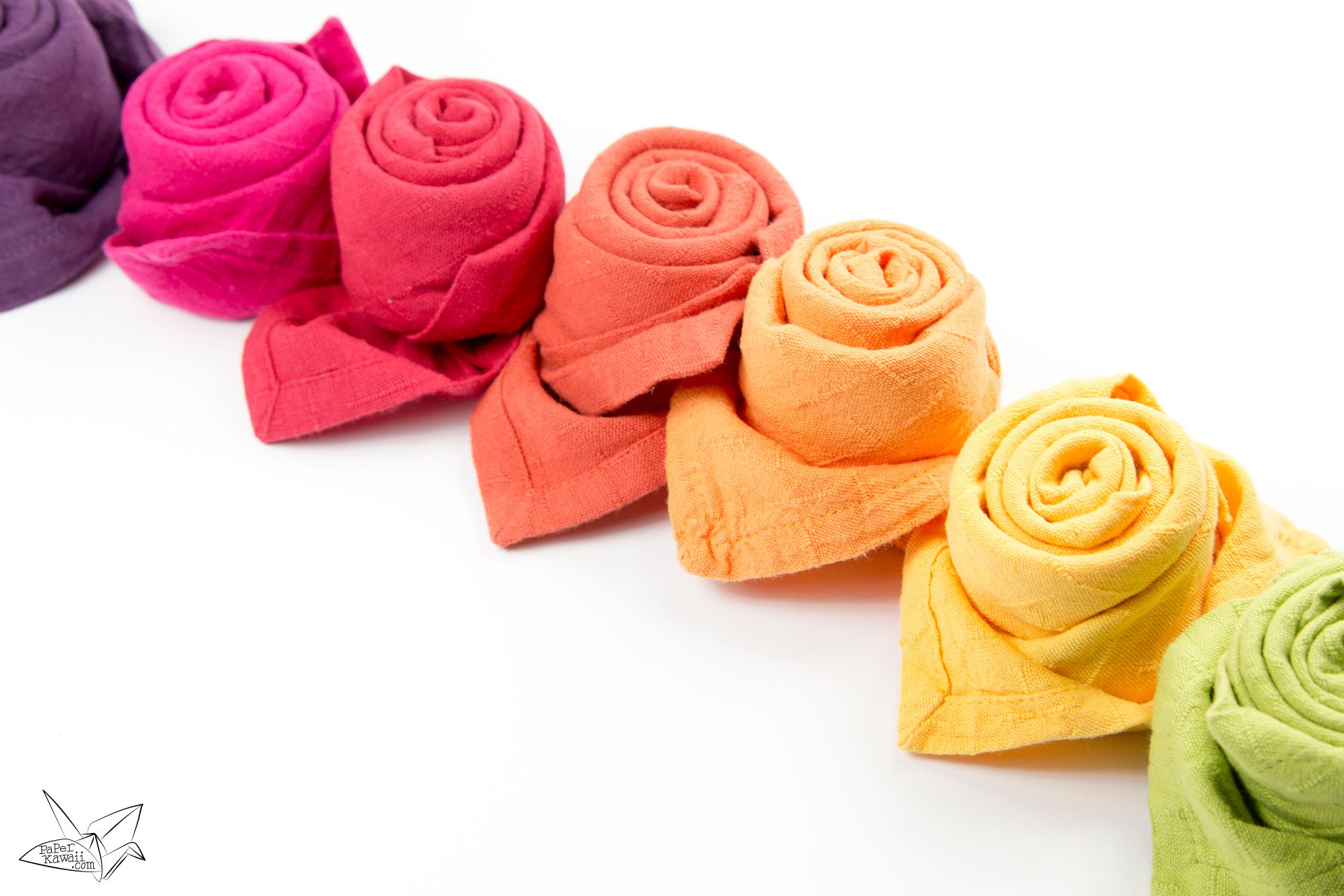 Learn how to turn a napkin into an origami rose. It's very easy to make this pretty origami napkin rose! It's great for parties & weddings.
You can make this with a cloth napkin, and maybe even a paper napkin but it won't be as pretty. My napkins are not completely square for some reason but it doesn't matter, it turned out fine.
Level: ★★☆☆☆
You will need:
▸ 1 sheet napkin. I used: 42 x 42 cm cotton napkin
Final size: 5 x 7 cm ish
A Photo Tutorial is available on the Origami Photo Tutorials page.