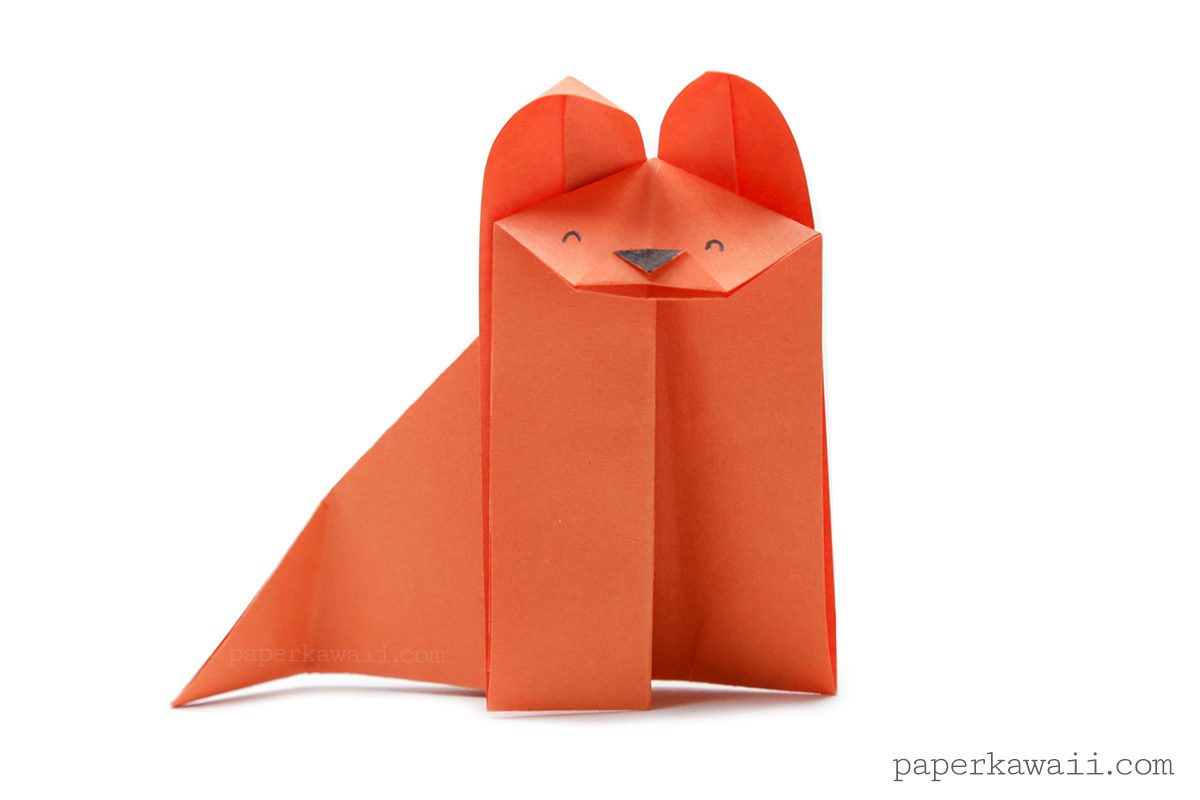 Learn how to make an easy origami fox from one sheet of square paper, then you can draw on a cute face.
This cute little origami fox stands up and his mouth also looks really happy.
This is an easy variation of the traditional origami fox, suitable for kids to learn, and only takes a few minutes.
If you use paper with a white side, the ears and snout will turn out white.
I haven't made that many origami animals, I avoid them probably because they are just for display, and you can't keep things in them. I have a few rabbits and other things, so check out the origami animals category.
Level: ★★☆☆☆
You will need:
– 1 sheet of square paper. I Used: 20 x 20 cm.
– Pen – to draw the face with.
A Photo Tutorial is available on the Origami Photo Tutorials page.