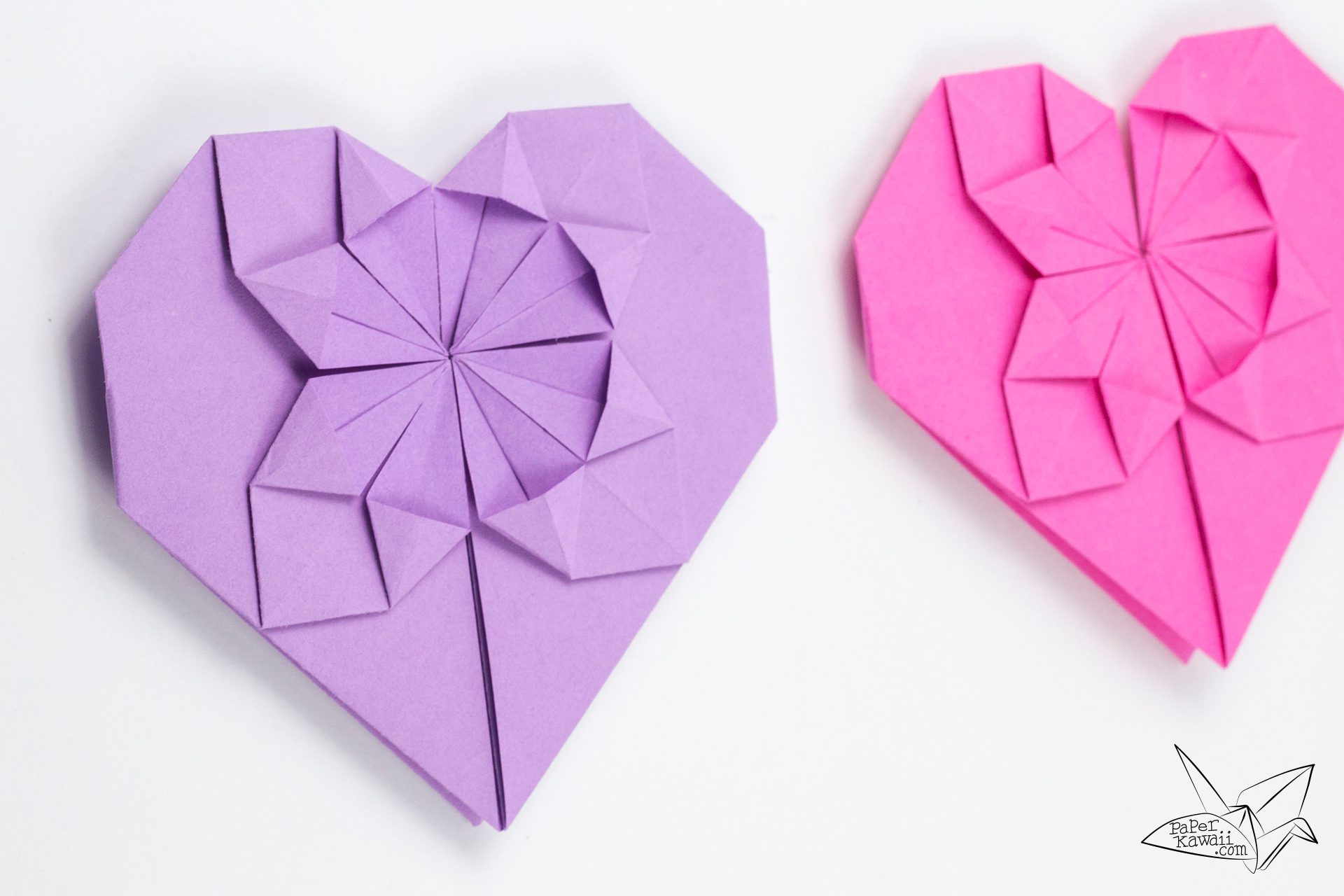 Learn how to make some pretty origami hearts using dollar bills or rectangular paper. This money origami heart is very easy to make.
This pretty origami heart is a perfect gift or decoration for weddings or for Valentine's Day.
You can use these money origami hearts as little letters, the back can open up and you can write a note inside. The center of the circle can also hold a coin or round object like a necklace.
These money origami hearts are perfect to string up at weddings or engagement parties. They are easy to get the hang of too.
You don't have to use money, you can use rectangular paper (dimensions below).
Design: Kathleen Weller
Level: ★★☆☆☆
You will need:
▸ 1 sheet of rectangular paper or dollar bill.
Dollar bill: 6.62 x 16 cm
Other Sizes: 15 x 6.2 cm | 20 x 8.3 cm
For other sized paper you can work out what size you need to trim to by using the paper ratio calculator.
A Photo Tutorial is available on the Origami Photo Tutorials page.