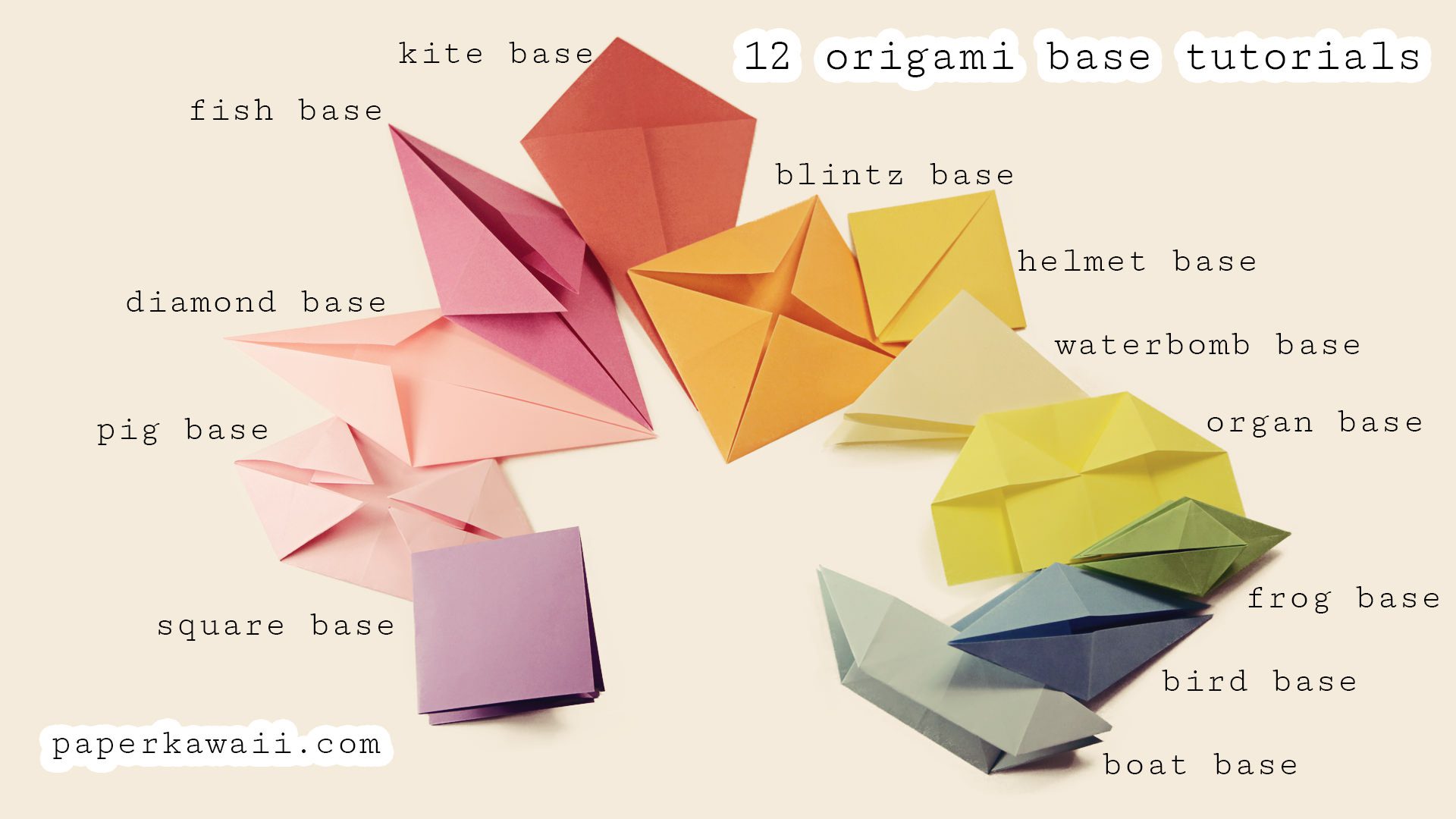 12 Origami Base folds
If you're only just starting out in Origami, or if you would like to start creating your own original models and become an origami master (hah!), it will help to get up to scratch with these 12 Origami Base folds.
Origami base folds are the foundation of your origami projects, it helps to get these traditional folds right, your origami creation will turn out better folded and sturdier!
To watch the video tutorials in a nifty playlist, which plays through all 12 of the base folds, click here, or watch below.