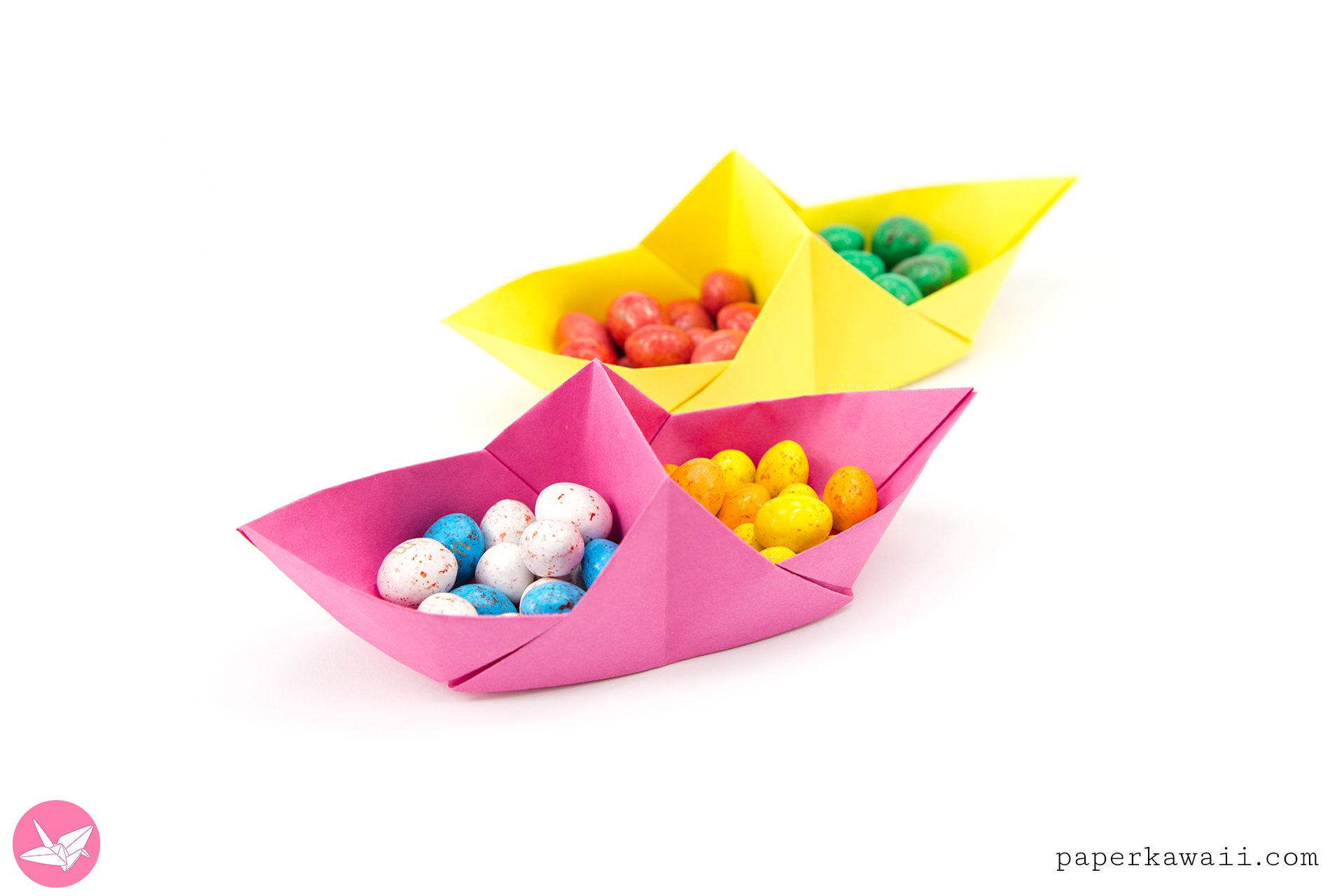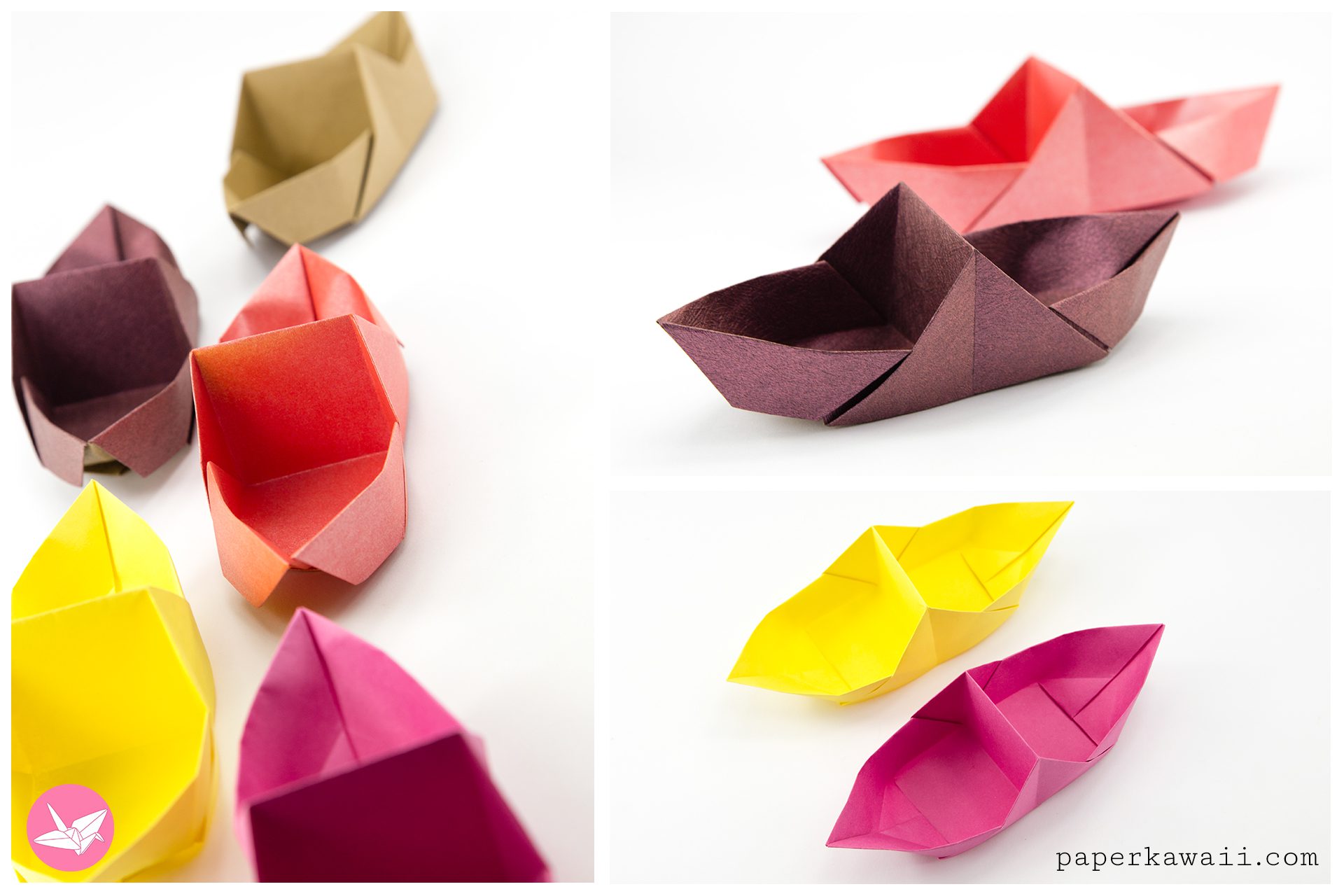 Learn how to fold some pretty origami basket boats! These two sectioned origami containers are perfect to serve snacks or display items in your home. This origami tray is made from 1 sheet of paper, no glue required.
I really love the shape of this origami basket or tray. It's divided into 2 sections, which is useful if you want to keep sweets, snacks or other items separated.
You can use thin or thicker paper for these boat baskets. The pink and yellow paper in the photos is pretty thin and low quality printer paper, the red, purple and brown paper in the photos is higher quality thick paper. Both work fine. There is something very satisfying about making this origami basket boat. I hope you enjoy making them as well.
These origami baskets eventually became these two sectioned origami trays, which are sturdier.
Origami Basket Boats
Design: © Paper Kawaii Copyright Information
Level: ★★☆☆☆
You will need:
▸ 1 sheet of 1:2 paper – it's half of a square.
Paper size example: 30 x 15cm
Final model size: 20 x 6 x 6 cm (approx.)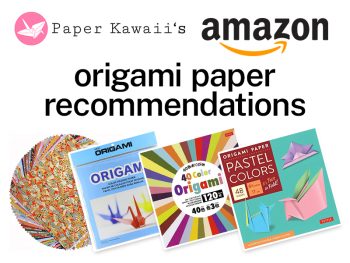 You can check out my personal favourite origami papers, paper craft tools and more on my Amazon.com store.