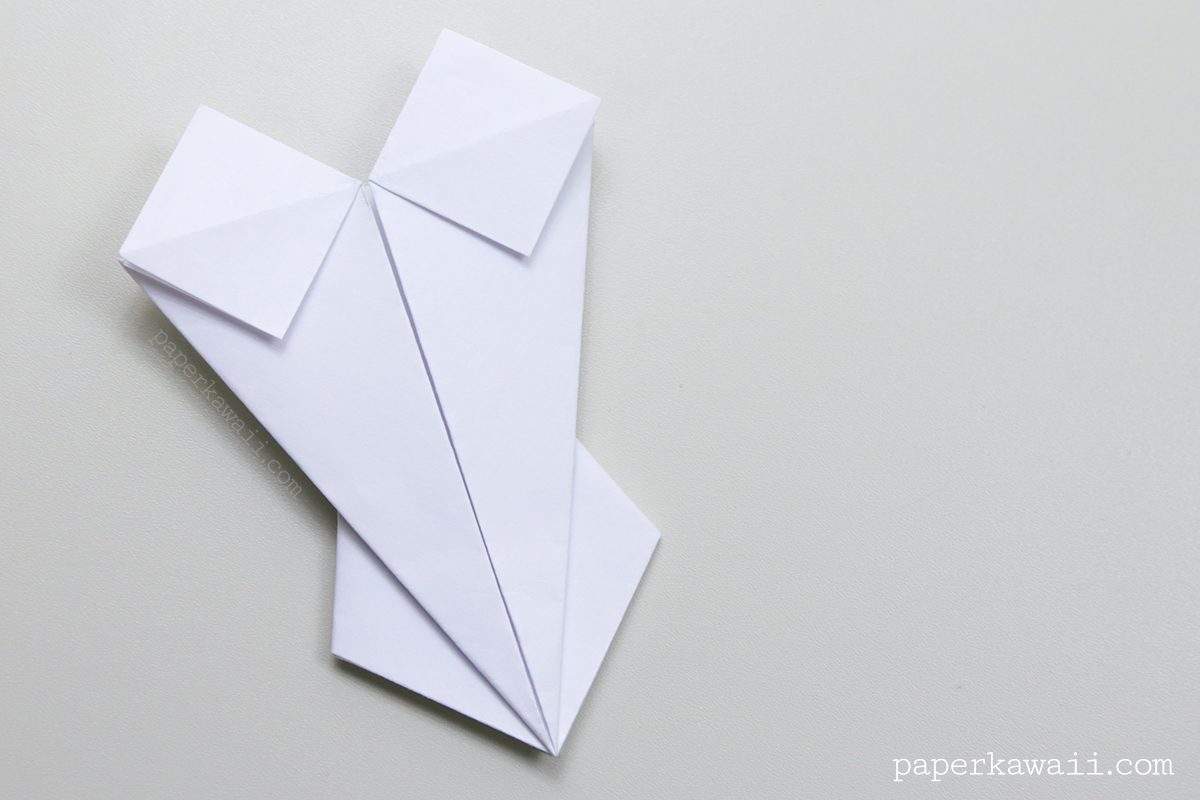 Learn how to make a pretty origami corset, bodice or swimsuit from 1 sheet of square paper.
This model is quite simple, you could use this a greetings card (valentine's day, wedding or hen nights) as the front of the corset opens – which could be quite comical!
This is a cute origami bodice which could be part of a bigger dress, or it could be a swimming costume.
It's quite easy to make a skirt for the bottom, use a circle folded up or randomly fold a square of paper into pleats, the skirt can be neatly tucked into the bottom pocket of the corset.
Level: ★★★☆☆
You will need:
1 sheet of paper – 15 x 15 cm.
Final size: 6 x 9 cm.
To learn how to make this corset into a Sailor Moon origami dress, click here.