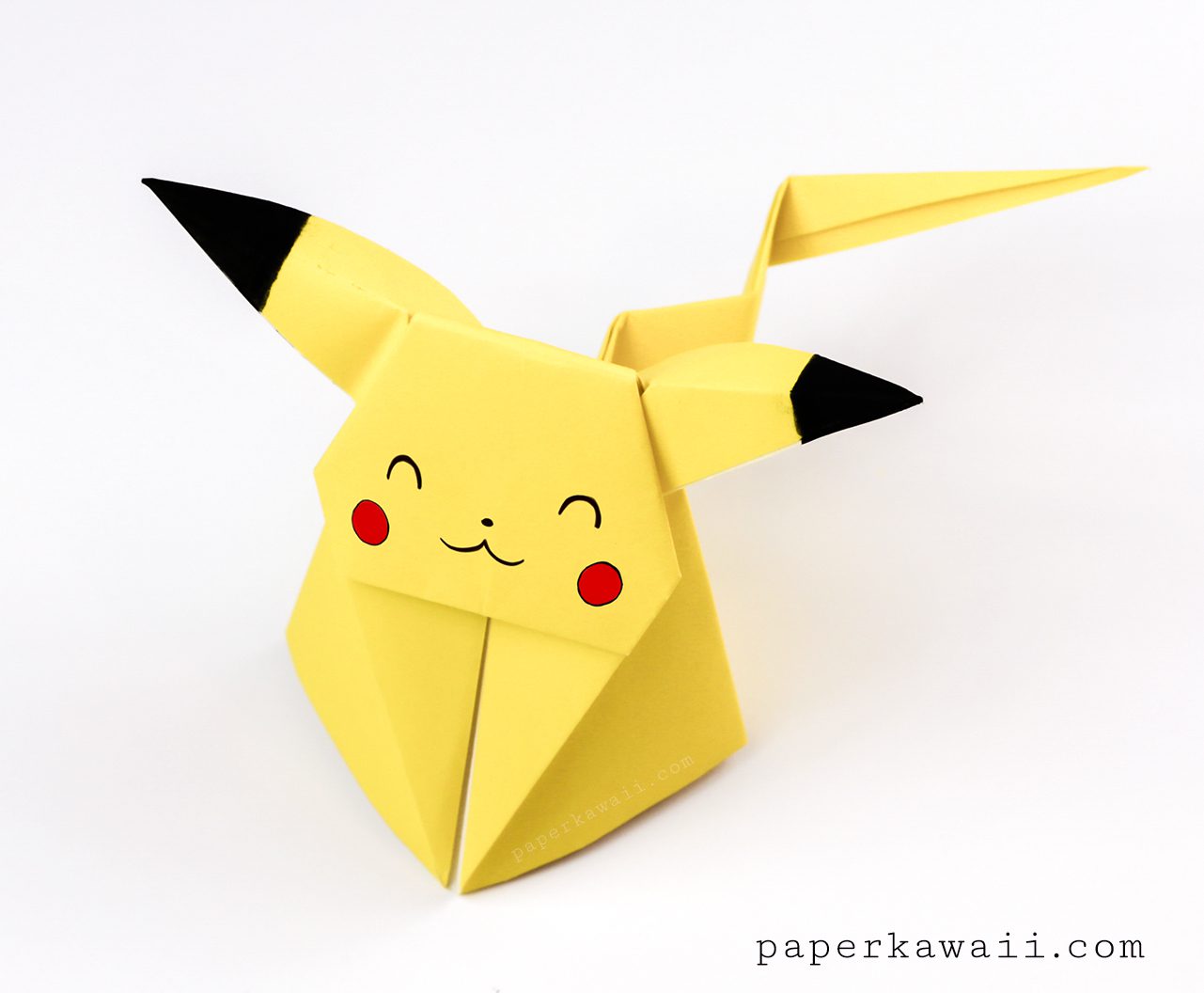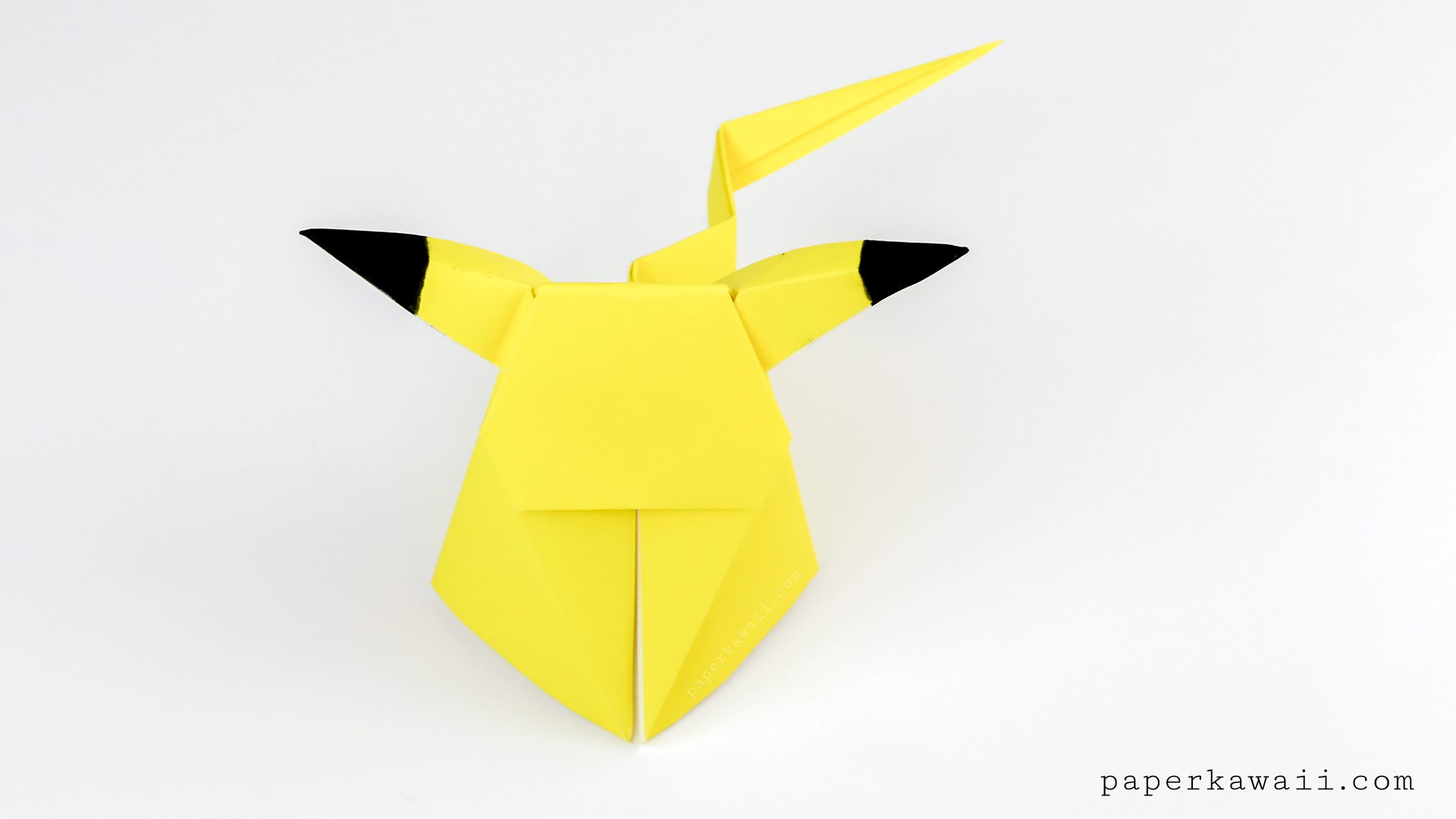 Learn how to make a cute Origami Pikachu! This little three-dimensional origami Pokemon is in a sitting position and will happily keep you company on your desk.
This origami pikachu has taken a long time for me to post. I couldn't get the tail right for a while. I hope you enjoy making this origami Pikachu.
Pikachu has always been my favourite Pokemon. There are several Pikachu toys in my house and my daughter has inherited the Pokemon bug.
You may need a tiny bit of glue to close the model at the back. But if you don't care about the back, then you won't need any at all.
Design: Paper Kawaii (Modification of Ax Origami's Pikachu) – I folded a Pikachu by Ax Origami many years ago. This one starts the similarly, the end is different. You can find the original model here. Copyright Information
Level: ★★★☆☆
You will need:
1 square sheet of paper (I used this paper) (and clearly you need yellow!).
Dab of glue (optional).
Used: 25 x 25 cm. Final size: 7 x 6 x 9 cm.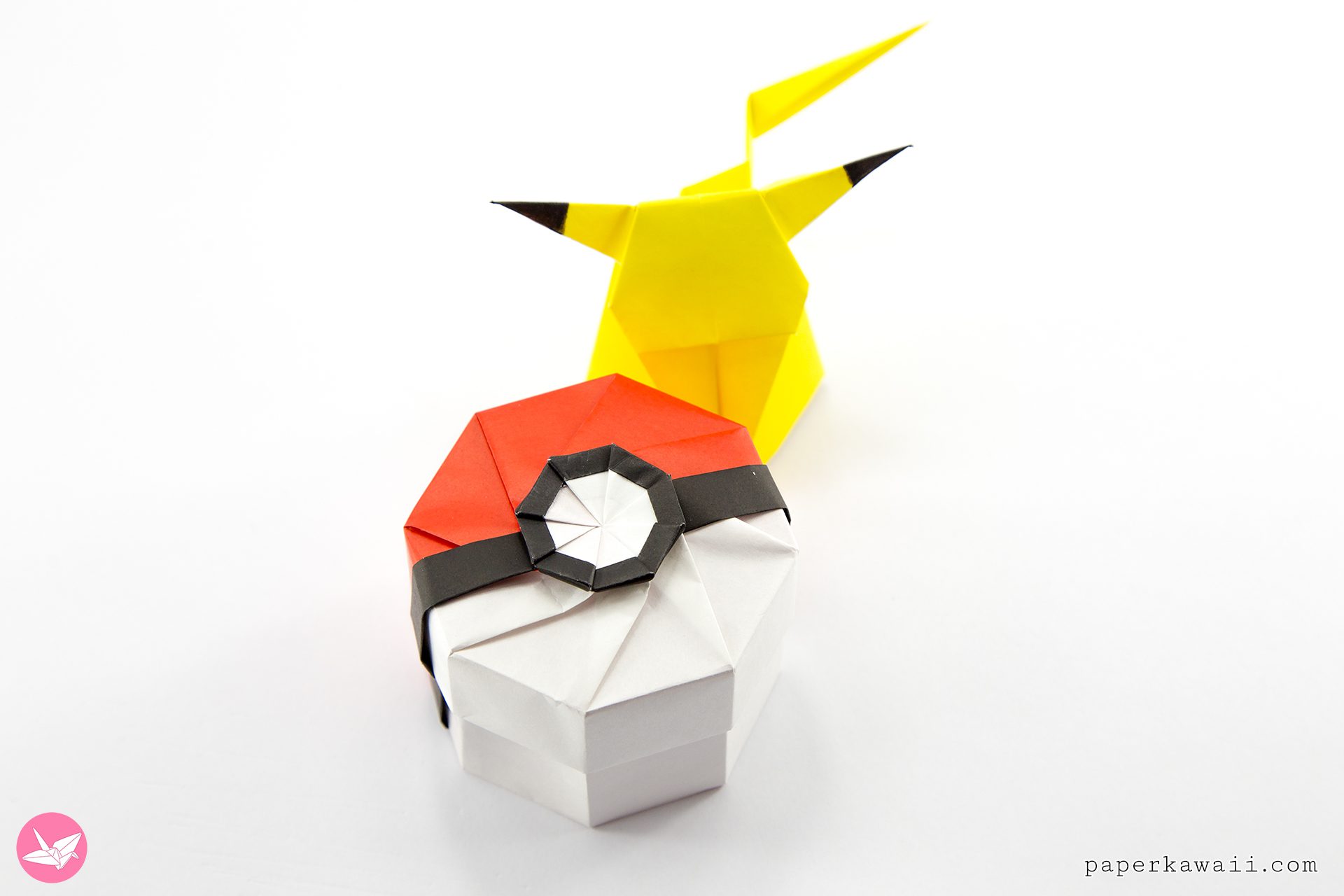 Want to make a Pokeball box? Here is the tutorial.
Related Origami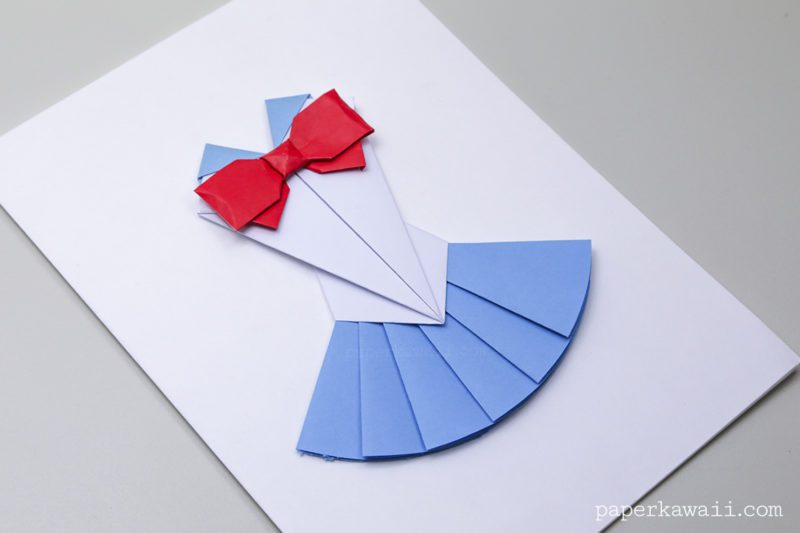 Sailor Moon Dress
An origami sailor moon dress, which can be used on a card, hung up as a decoration, or as an outfit for an origami doll.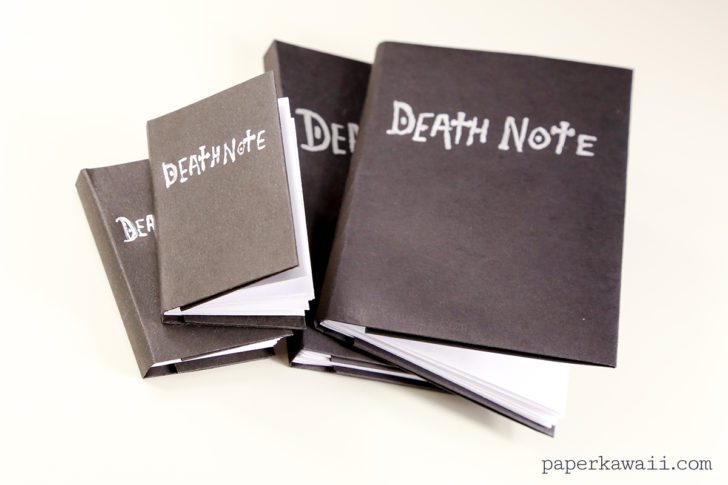 Death Note Mini Origami Book
The notebook from the popular Anime series 'Death Note'.
There are two sizes to choose from, large or mini size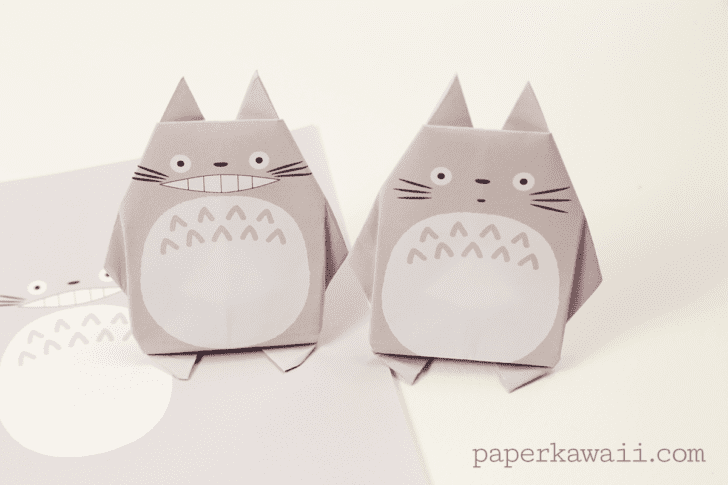 Origami Totoro
A super kawaii origami Totoro with an easy to follow video tutorial! Download 2 free printable origami papers or draw on your own face!