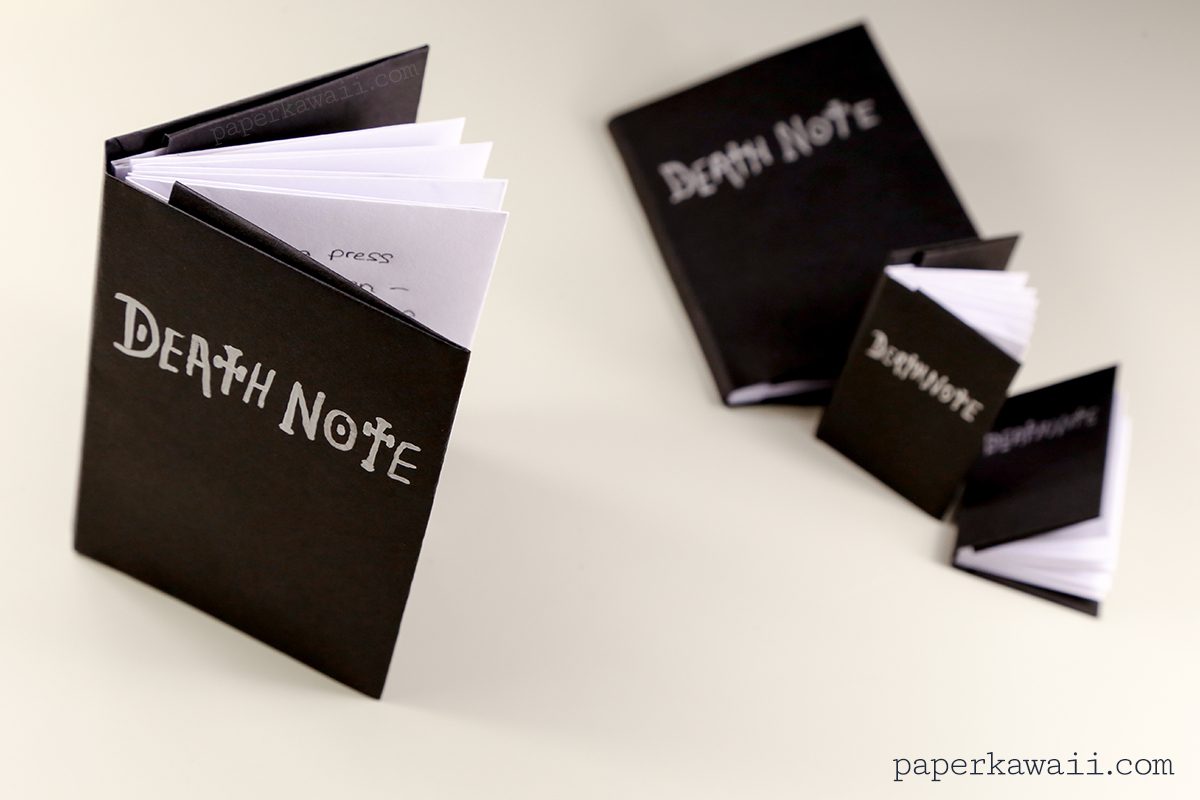 Learn how to make your very own Death Note book – the notebook from the popular Anime series and live action films "Death Note".
There are two sizes to choose from, large or mini size (measurements below the video).
It's coming up to Halloween. I'm always late on these kind of things, I noticed a lot of Halloween origami at the end of September, I'm just not as organised as some.
What to use these for? Don't know what Death Note is? start with the Anime and then watch the films! The Death Note book is to write down the names of your enemies…
Give these little books as gifts at Halloween, use them as a photo album for your Halloween party photos!
Level: ★★☆☆☆
You will need:
Large book – 8 x 11 cm:
3 white A4/letter papers
1 black A4/letter paper
Mini Book – 4 x 5.5 cm:
1 white A4/letter paper
1 15 x 15 cm black paper
– paper cutter/scissors
– silver/white pen