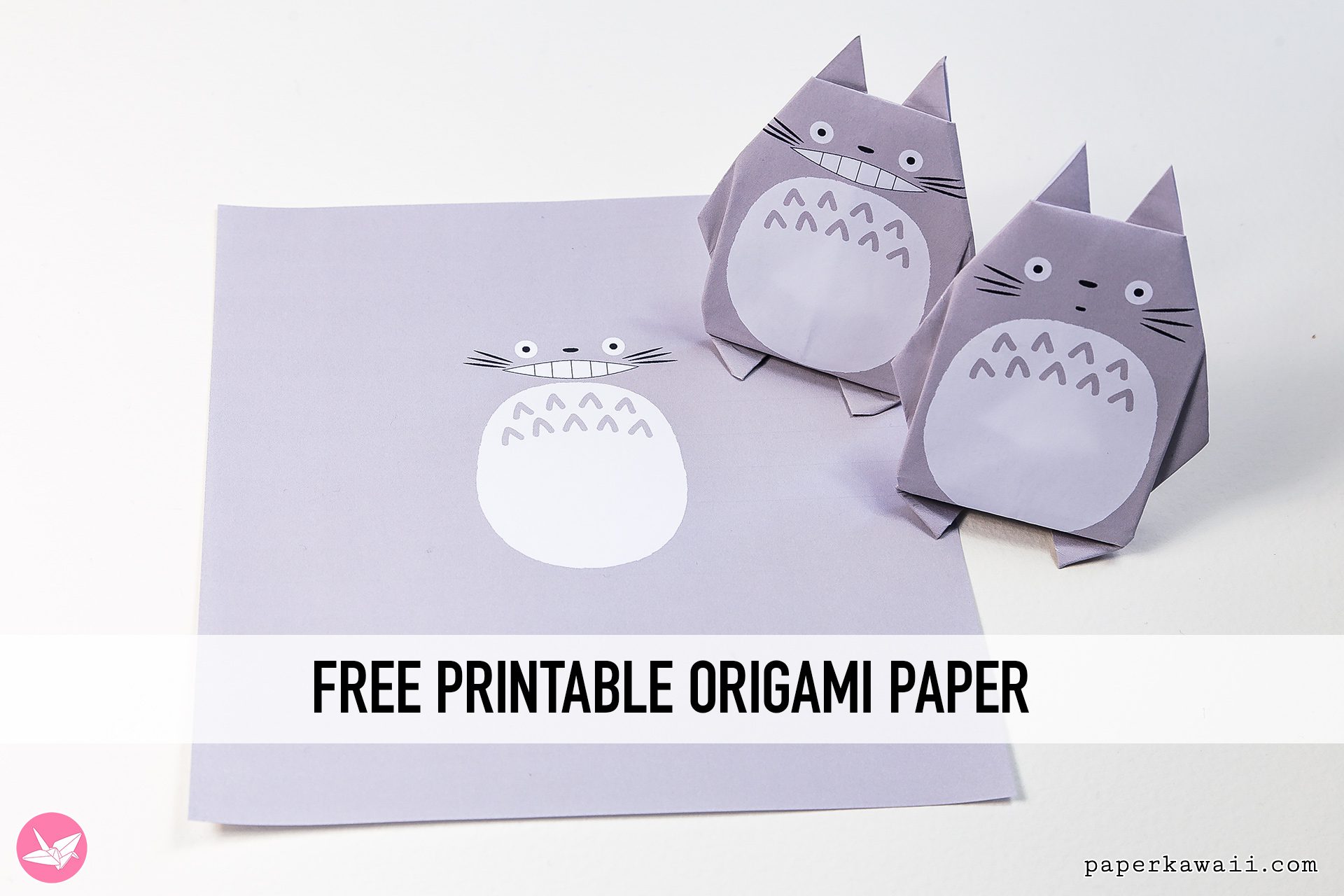 Learn how to fold an origami Totoro with an easy to follow video tutorial. Download 2 free printable origami papers or draw on your own face.
Scroll down to the end of the post to download the free origami paper!
Level: ★★★☆☆
You will need:
1 Square piece of paper.
I used 19.2 x 19.2 cm
Finished size: 8 x 10 cm (standing)
Printable Totoro Origami Paper
TOTORO ORIGAMI PAPER | TOTORO WITH GRIN ORIGAMI PAPER
Click the links to view in your browser or right click and save as, remember to set you printer to 'fit to page'.