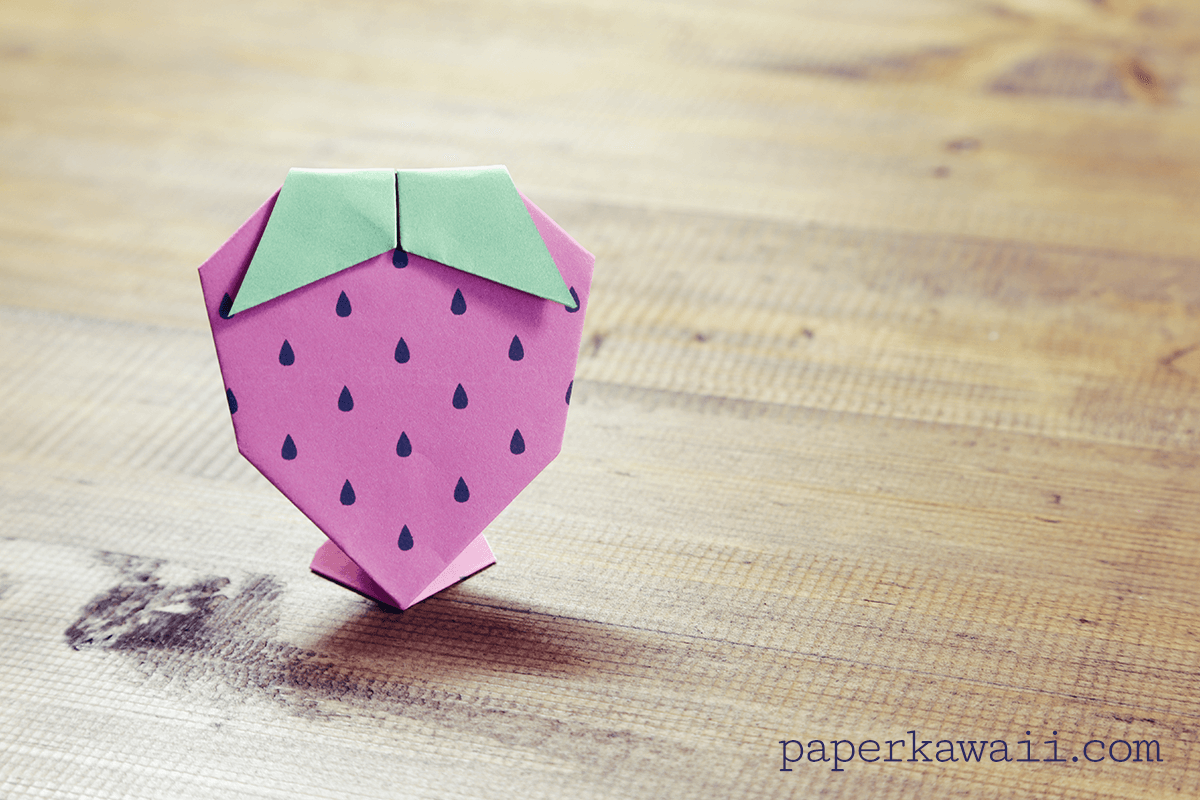 Learn how to make a cute & easy origami strawberry. This flat strawberry makes a great decoration and can even stand upright, download a free printable in 3 different colours.
These super kawaii origami strawberries are very easy to make, my 6 year old daughter made some and drew on the cute faces that you can see in the video.
The printables include red, bright pink and light pink with black, white and yellow seed options, a cute face option and also a blank option to draw your own. They come in large size and small size.
Level: ★★☆☆☆
For the Origami Strawberry You will need:
Download the free printable paper.
Or use some square paper – you can colour it in.
Paper trimmer / knife /scissors (to trim the printable)
Optional: Glue or double sided tape.
Download the free strawberry printables:
Please click to view or right click save as on the ones you want 🙂
If you only want to print one page, go to 'File' then 'Print', and you should be able to type in the number of the page or your page range e.g. page 3 to 3 to only print page 3.
Origami Strawberry Red Origami Strawberry Bright Pink
Origami Strawberry Light Pink Origami Strawberry Small Versions
A Photo Tutorial is available on the Origami Photo Tutorials page.