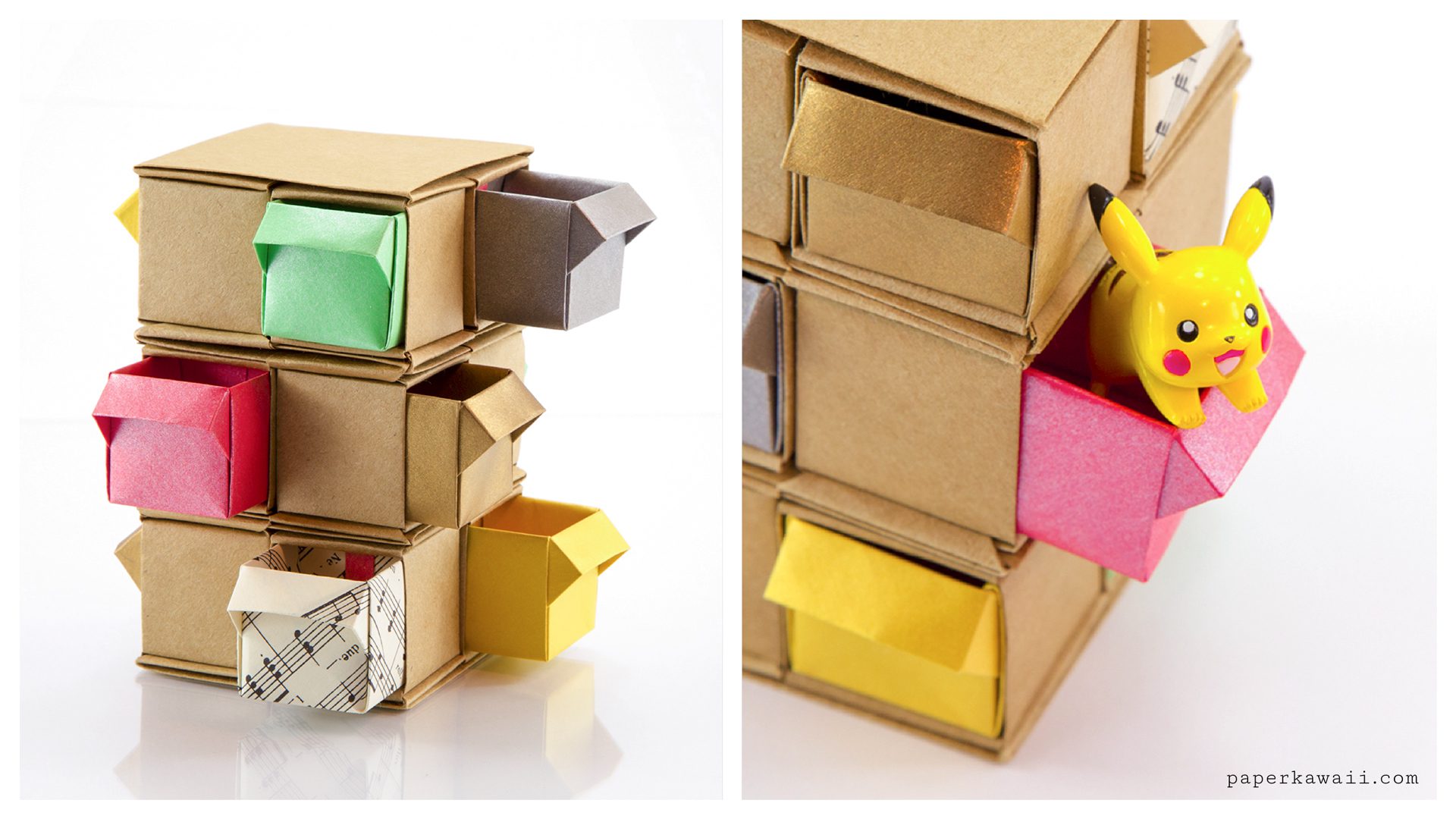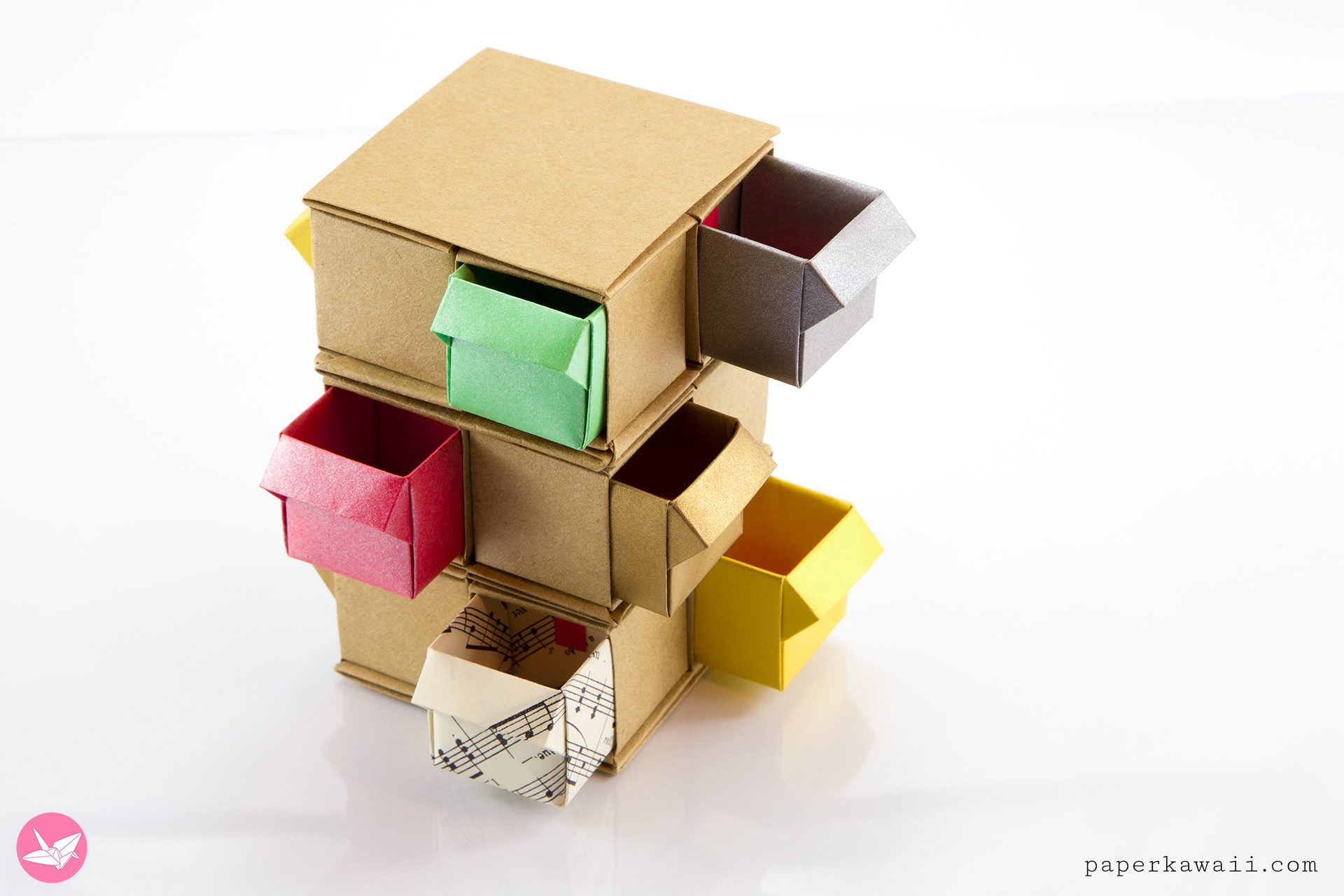 Make a, origami drawer tower. No glue or cuts are required for this origami drawer box that can have as many levels as you like. Use as a gift box or keep your special items inside.
Another origami secret box – if you make this box – please tag me on instagram with @paperkawaii – I'd love to see them. These origami drawers use the same method as the Origami Secret Drawer Box. This time, I'll show how to make the connectors between the levels and also a couple of handle variations which you can use for the single drawer box too.
The box in the video has 12 boxes in total but you could make an 8 box tower or even 16, 20 or 24 etc. Use thick paper for this if you have some. I know this box would take some time to make, I made all of the boxes for this in an evening. But it's a super nice box and if you use good quality paper, it will last a long time.
This set of boxes would make a great origami advent calendar, you could draw some numbers on each drawer, check out the Origami Advent Calendar, which uses these drawers, inside a frame (includes printable numbers).
Origami Drawer Tower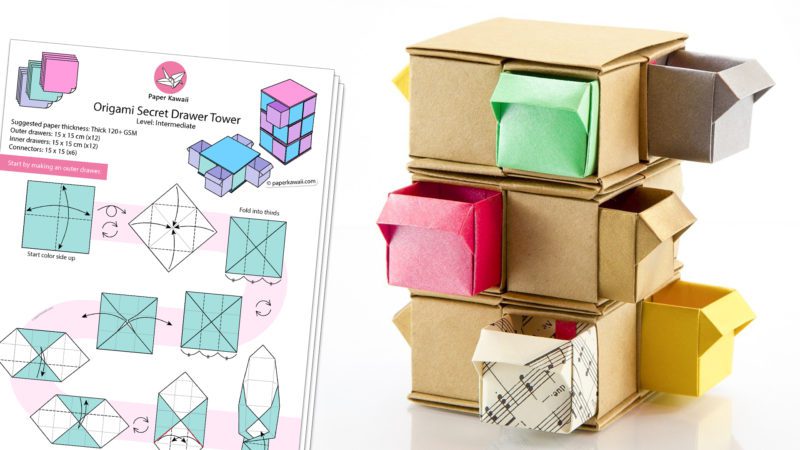 Origami Drawer Tower Diagram
This origami diagram is in high quality PDF format.
Design: © Paper Kawaii Copyright Information
Level: ★★★☆☆
Timestamps: Outer box: 0:44 | Inner drawer: 5:15 | Drawer handles: 8:00 | Connectors: 14:25 | Assembly: 19:01
You will need:
▸ 10 or more sheets of square paper per level.
Paper used: 15 x 15 cm
Final model size: 7.5 x 7.5 x 4 cm (4 cm per tower)
You can use any sized paper you like, thick paper is recommended for this tower.