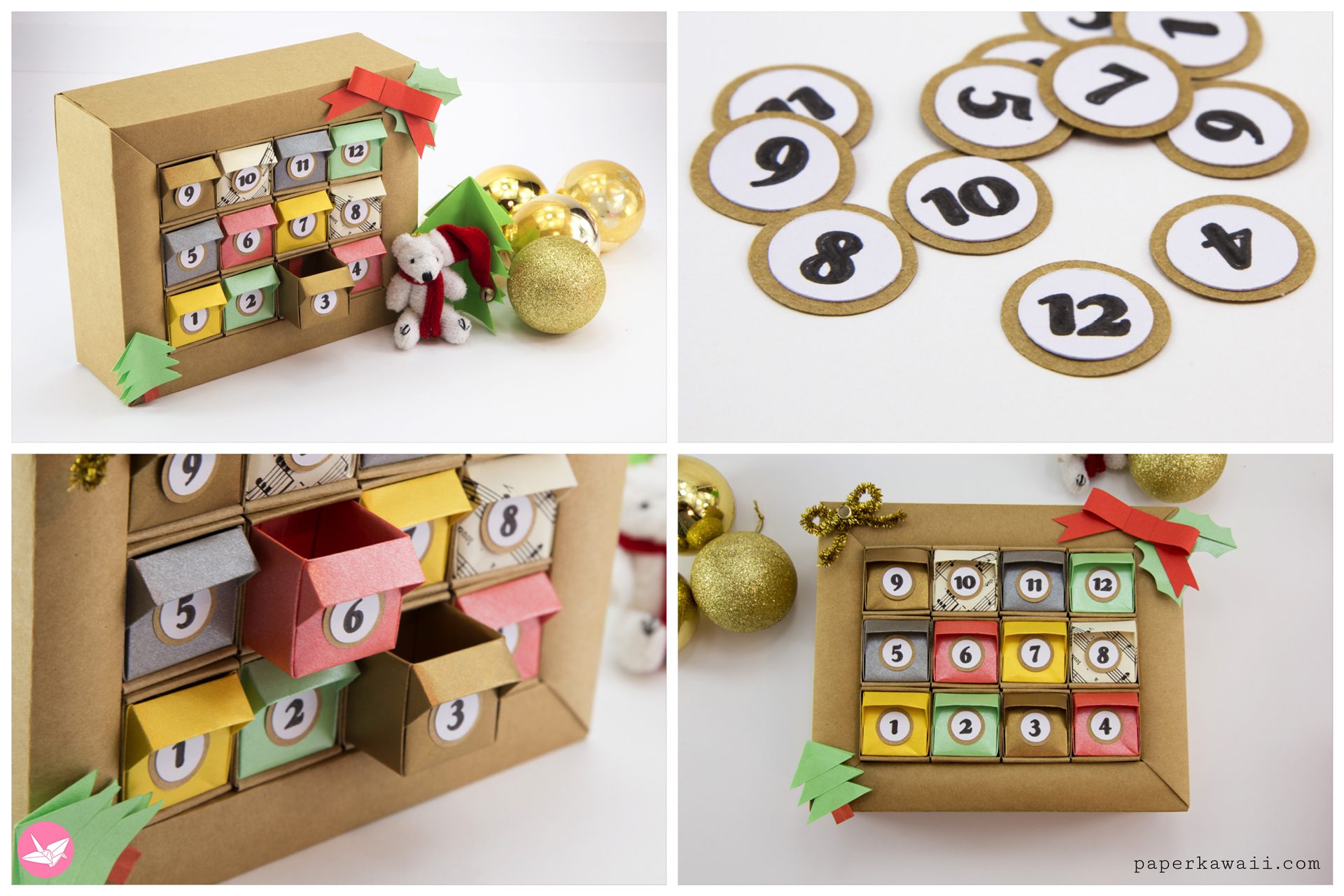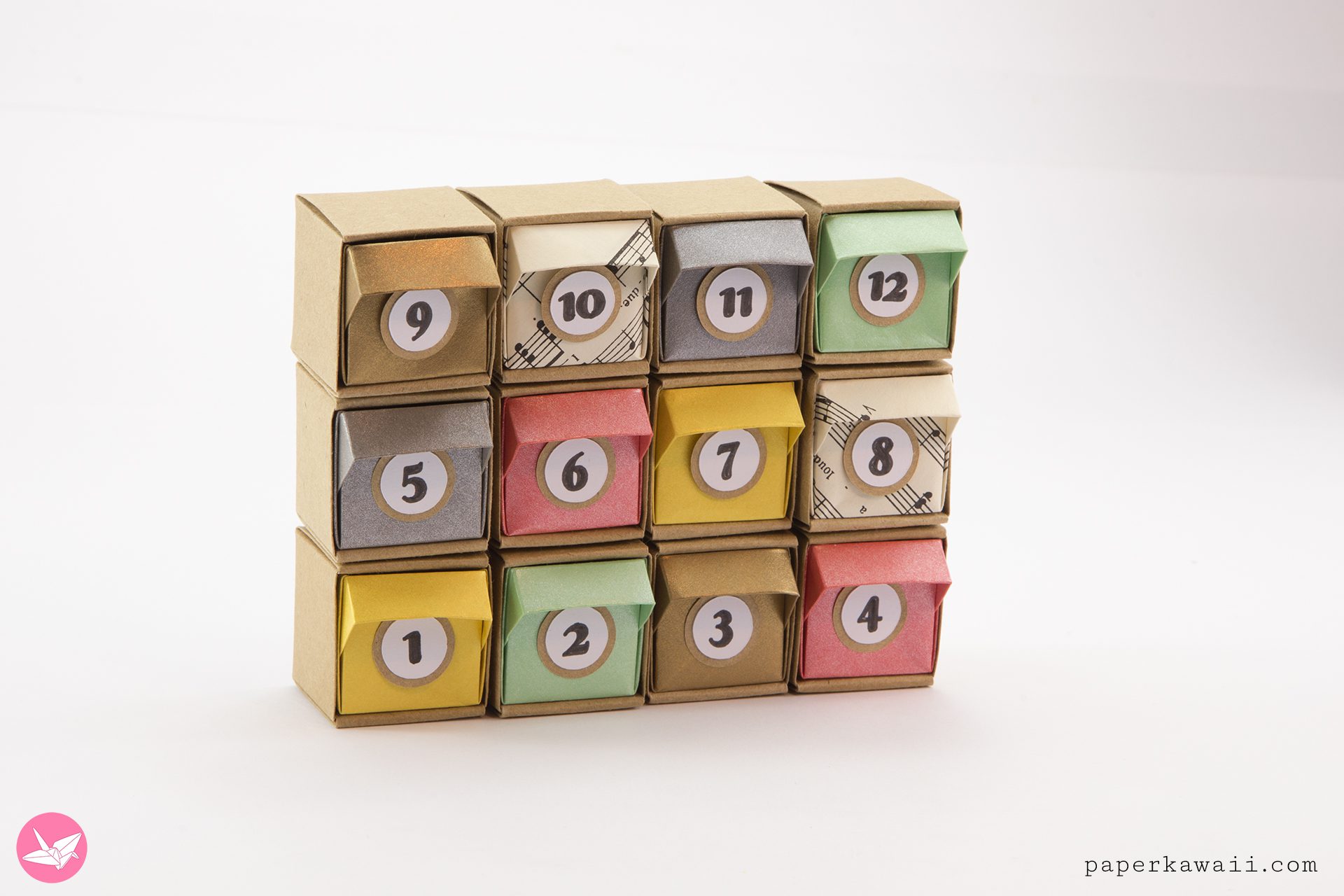 This origami advent calendar box is the perfect gift to make this Christmas. These origami drawers are contained within an origami frame with 12 drawers in total. Makes a great Advent calendar box or jewellery box.
Ok, so there are a lot of boxes to make here, however if you're looking into making an origami advent calendar box of any kind- it will involve making this many boxes! I always wonder if I should make tutorials for such things as this.
Do people really make them? I would think this would take an evening to complete. Which I suppose is not that long. It really is a nice looking box. This doesn't have to be used as an advent calendar at all, it would make a great jewellery box too.
Origami xmas tree – use 7.5 x 7.5 cm. Paper bow – or there's lots of different bows already here. Pipe cleaner bow – (just get one and make it into a bow shape!).
Numbers – I typed some numbers in a font I liked and printed them, cut them out and stuck them onto some circles. I made a little PDF you can print out. Print the first page on white paper and the second onto a colour paper you want – (font is berkshire swash) Click here to download the PDF
These drawers are the exact same as the ones I used/made for the Origami Secret Drawer Tower. Using thick paper is highly recommended. You will probably want to glue all of the boxes together and inside the frame so that the drawers work well when pulled.
Origami Advent Calendar Box
Design: © Paper Kawaii Copyright Information
Level: ★★★☆☆
You will need:
Paper sizes: 15 x 15 cm (24 sheets in total!) 20.5 x 22.5 cm (2 sheets) 20.5 x 26 cm (2 sheets)
Final model size: 20 x 17 x 6 cm
To work out a custom paper size, follow the sums on this diagram.
Example alternative paper sizes:
Outer boxes: 12 x 12 cm | Rectangle size 1: 16.3 x 18 cm | Rectangle size 2: 16.3 x 20.8 cm
Outer boxes: 20 x 20 cm | Rectangle size 1: 27.2 x 30 cm | Rectangle size 2: 27.2 x 34.6 cm
(Make sure your paper is orientated landscape when you start the frame.)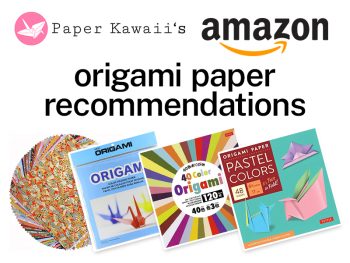 You can check out my personal favourite origami papers, paper craft tools and more on my Amazon.com store.