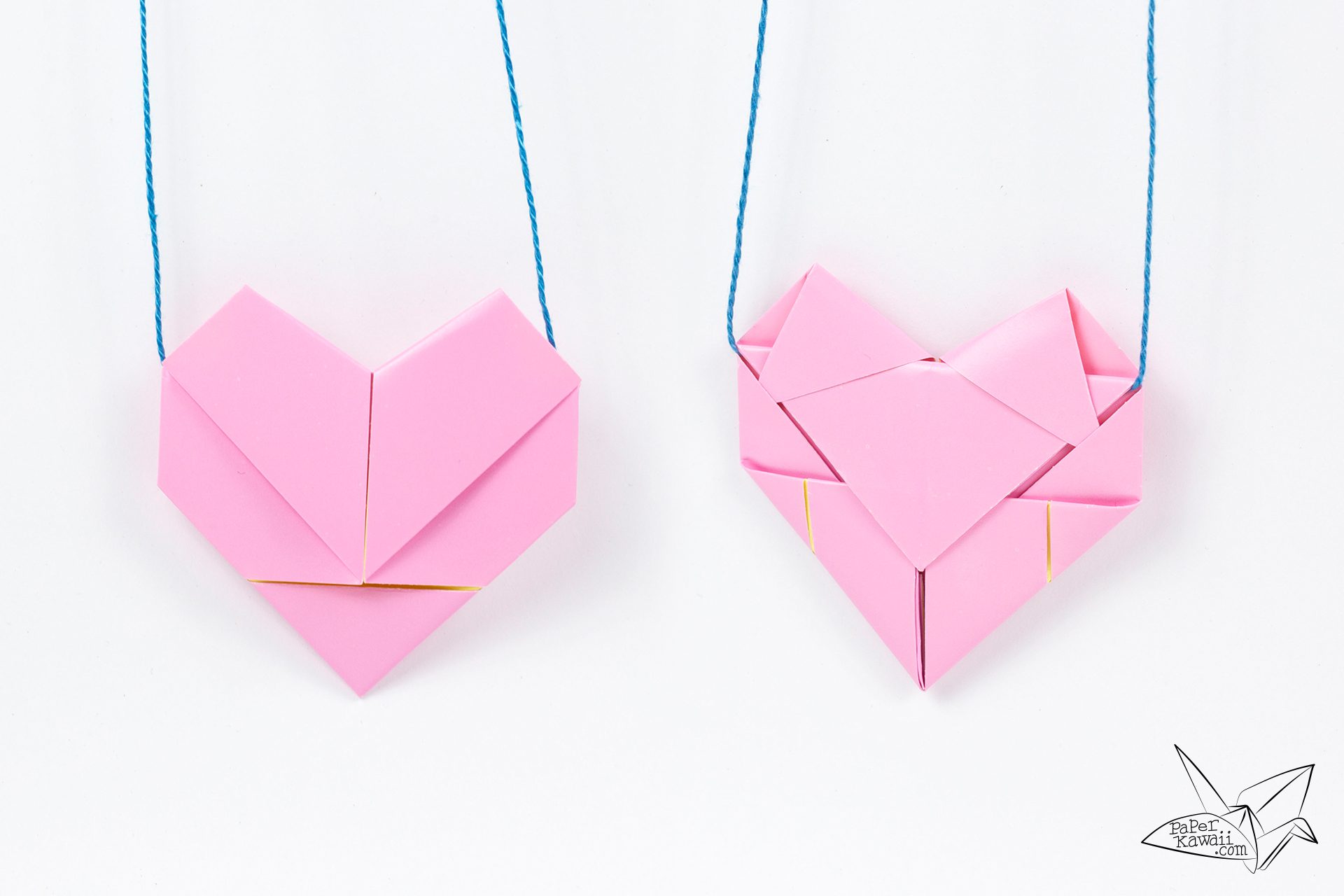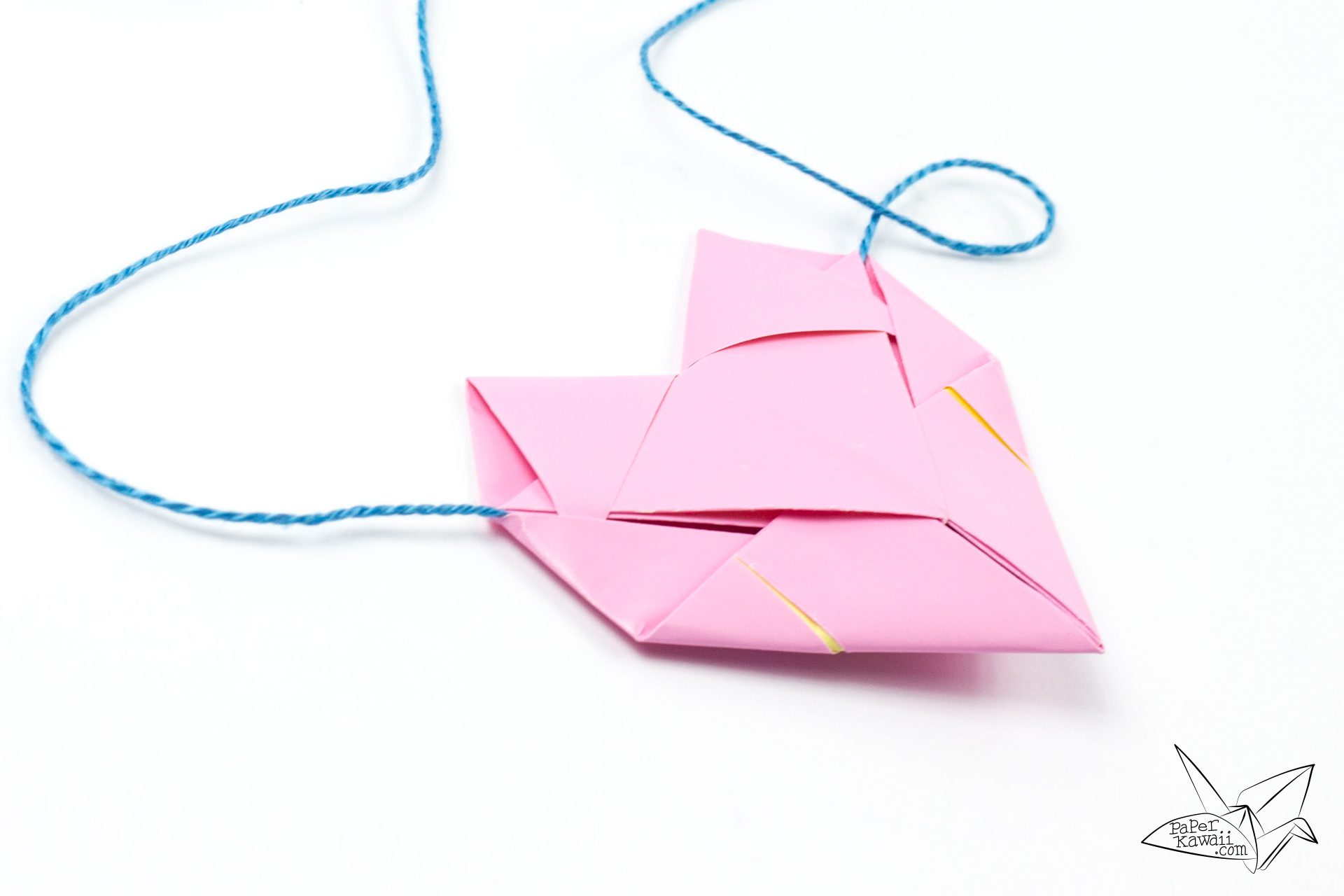 Learn how to make a pretty origami heart necklace. Or use these little origami heart letterfolds as they are, as cards. Easy to make with rectangular paper such as A4.
Valentine's Day is fast approaching. I'm already married so I don't need these things, but I still love origami hearts and all the cutesy pink stuff. I think heart themed origami is one of my favourite kinds.
I love this origami heart letterfold. I have seen it around for years, I never managed to make mine look the same as the ones I saw, turns out that A4 paper is longer, so making the double fold at 2:09 makes all the difference. If you're using US letter paper, you might not want to fold twice at 2:09.. I'm not sure.
You can also make a cool two coloured effect by reversing the paper here. The paper used in the tutorial and in the photos is this shiny pastel origami paper by Tuttle.
Making this origami heart into a necklace is super easy. Use any kind of twine or ribbon, even use a chain that you have spare. Thread the chain through the back of the heart (shown in the video). Using quite small textured paper such as Japanese washi paper would be great.
To make it water resistant, use 'diamond glaze' or even clear nail polish. Apply several coats, leaving each to dry about 15 minutes. If you don't want a shine, you can pass the heart through steam before the varnish dries.
Check out the Valentine's Day category page here.
Design: Traditional (unknown)
Level: ★★☆☆☆
You will need:
▸ 1 sheet of A4 or Letter Paper – Used: 17 x 12 cm
▸ Ribbon or string (if you're making a necklace)
Other sizes: 29.7 x 21 cm | 21 x 15 cm | 15 x 10.6 cm
A Photo Tutorial is available on the Origami Photo Tutorials page.