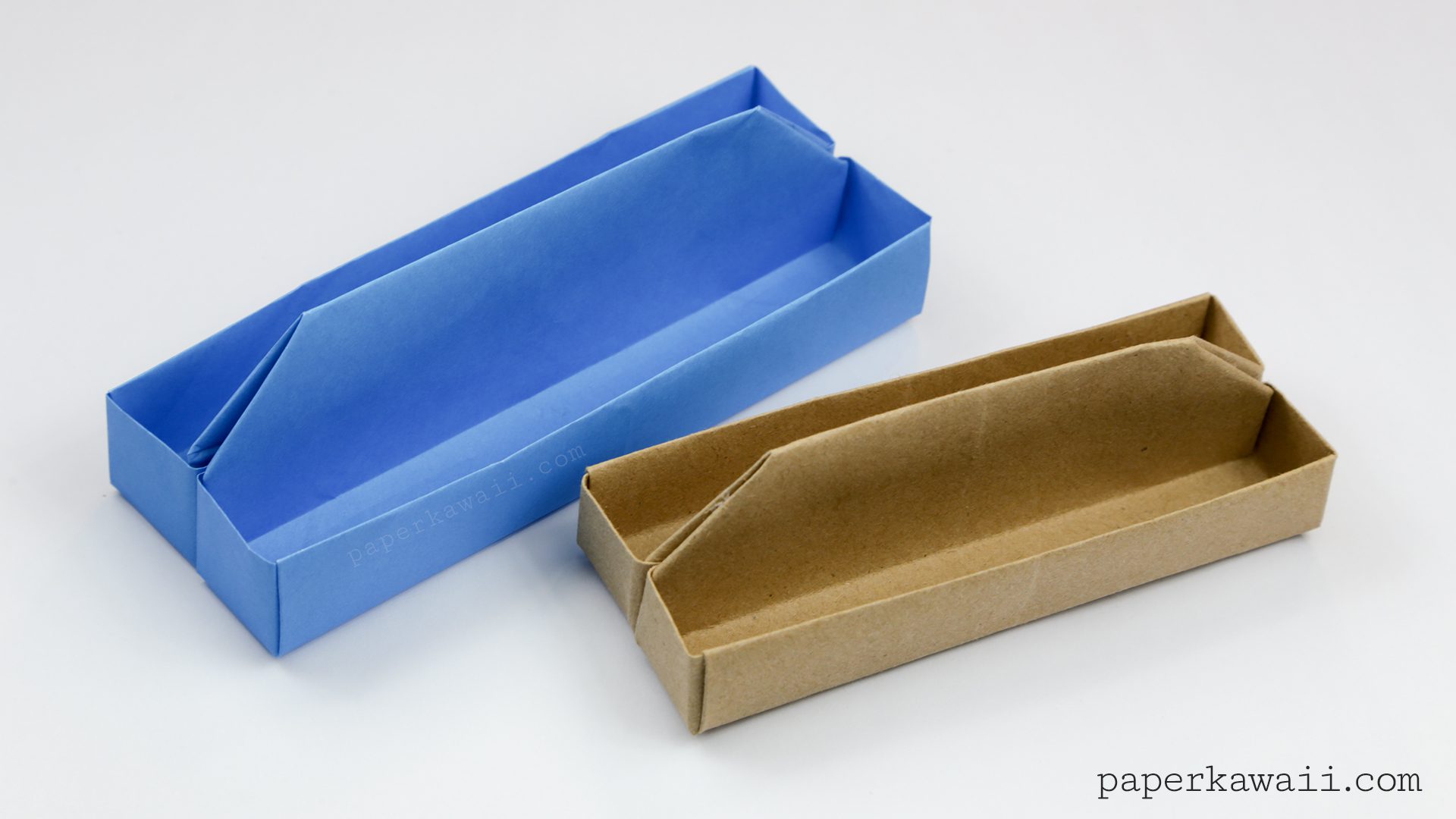 Learn how to make an origami toolbox or tray, you can use this to keep things neat on your desk and you can pick it up by the handle.
My origami box obsession continues… there is also square version here. This origami tray is like a table caddy and is quite simple.
The brown one in the photos is made with 'kraft' paper so it is sturdier. You can use thicker paper too. You will need some glue at the end, to keep it from springing apart.
Design: Toshikazu Kawasaki Copyright Information
Level: ★★★★☆
You will need:
– 1 sheet of square paper – I used 9.75 x 9.75 inches (25 cm) – this paper, highly recommend it. Use thicker paper for best result.
– Bit of glue
Final sizes: 15 x 15 = 8 x 2.8 cm | 21 x 21 = 11.5 x 4 cm | 25 x 25 = 13.7 x 4.7 | 30 x 30 = 16.5 x 5.7 cm