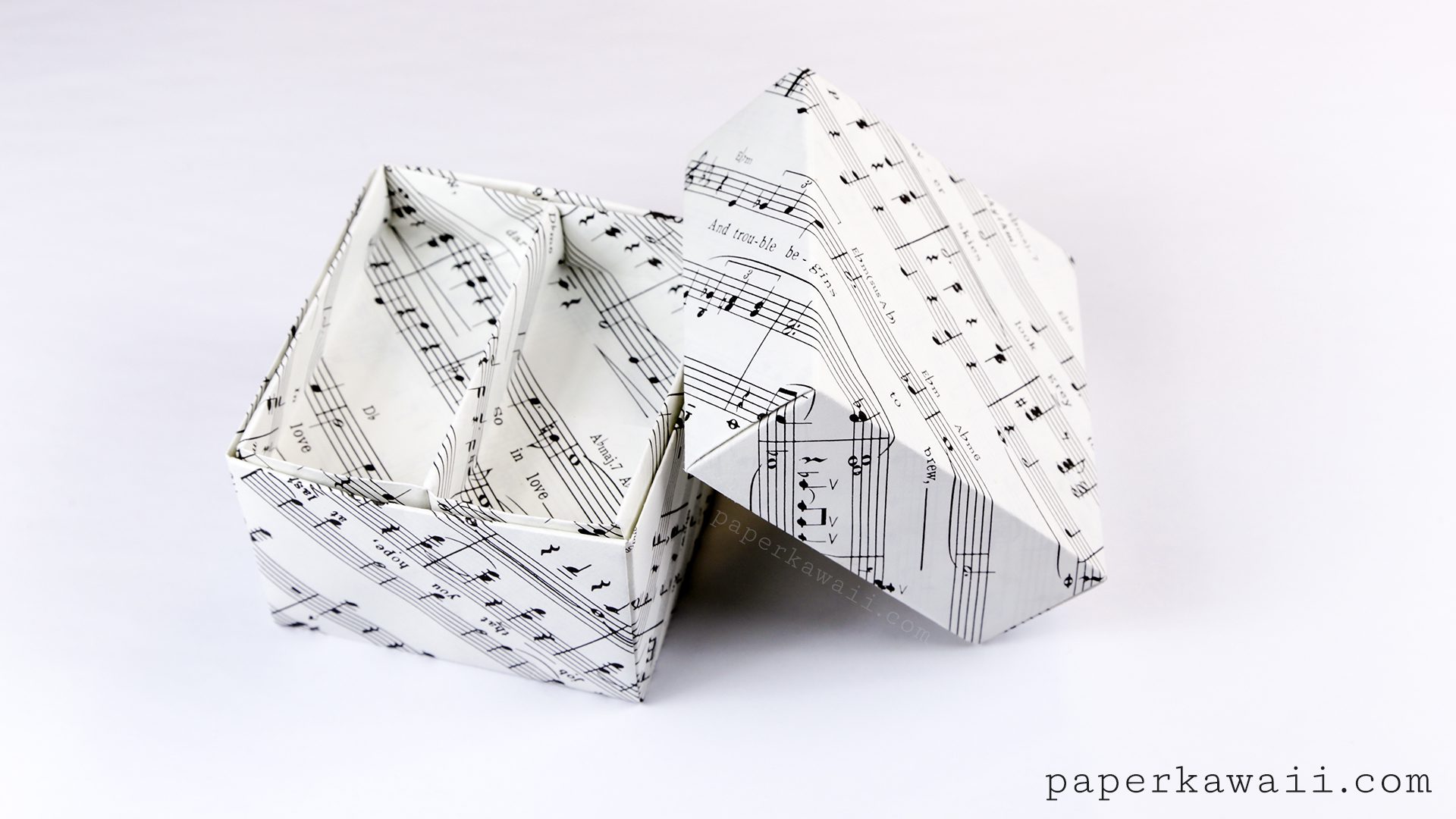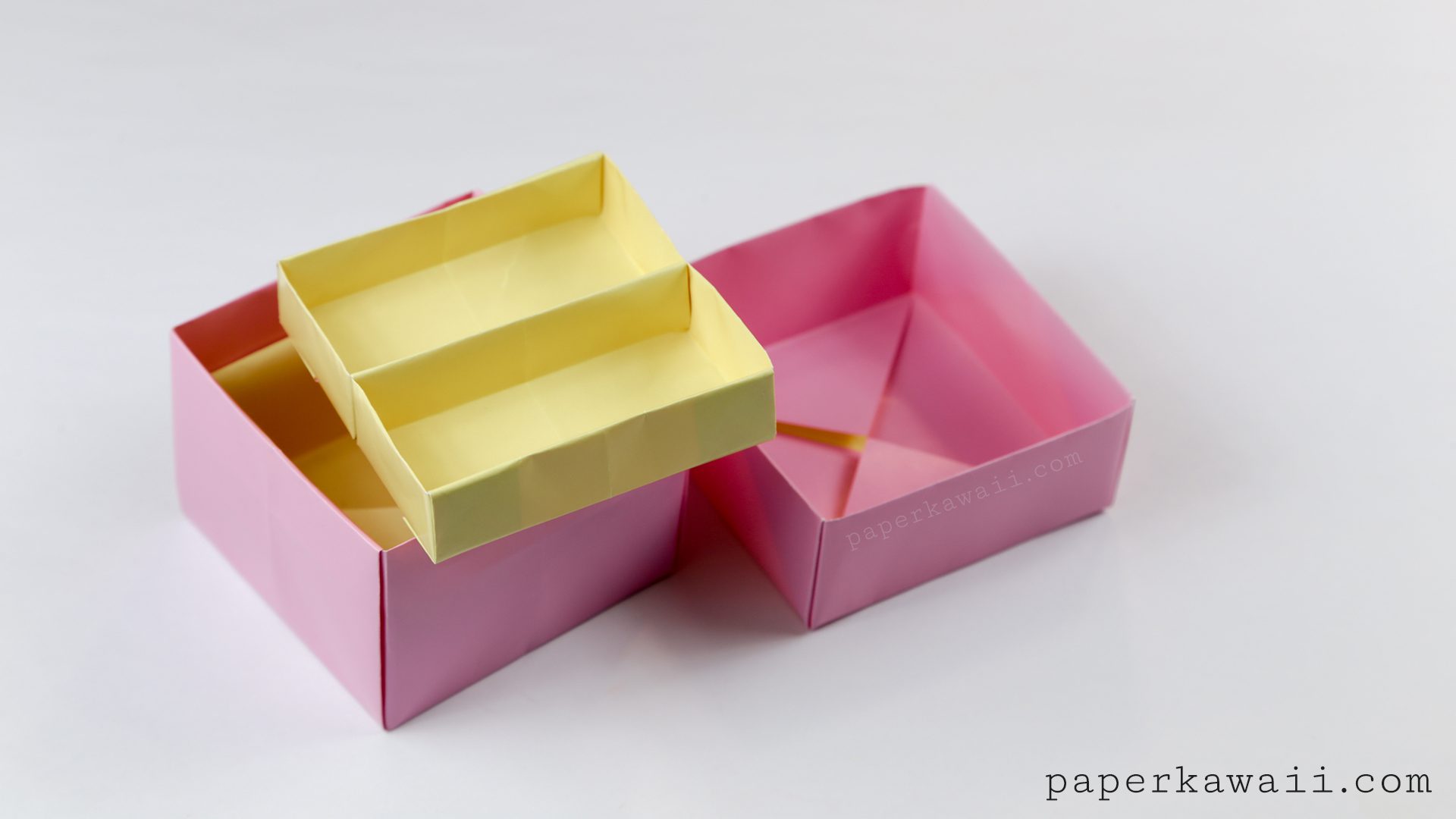 Learn how to make a useful origami 2 tier box, this origami toolbox has a neat lift out tray. Great for keeping jewellery, makeup, stationery etc.
This box is like a toolbox that you can buy for sewing kits and other crafts like stamping, because it has the larger section underneath.
The top inner box is a nice tray with 2 sections which sits op top of the inner box. You can also use the origami tray instead, tutorial here (use same size paper). That one has the handle, therefore making it more of a 'lift-out' tray.
Design: © Paper Kawaii Copyright Information
Level: ★★★☆☆
Inner Box: 0:56 · Inner Tray: 4:05 · Outer Box: 13:57 · Lid: 18:36
You will need:
▸ 4 sheets of square paper. I used 17 x 17 cm
▸ Bit of glue (not much)
Final Size: 6.5 x 6.5 x 4.2 cm
Other sizes: Use 30 x 30 cm result: 12 x 12 x 8 cm | Use 20 x 20 cm result: 8 x 8 x 5.3 cm | Use 15 x 15 cm result: 6 x 6 x 4 cm
The pink and yellow paper in the photos and video is available to buy here.
The box with 3 levels is made the same way. I made 1 inner box, 1 tray, 1 toolbox tray, the lid and the outer box is made the same way. The difference is that I used paper that was twice the size for the outer box and you fold the corners in using the inner boxes as a guide. I guess you can make boxes with any levels!
This big pink one is made with 30 x 30 cm thick paper, the top level is the origami toolbox tray.