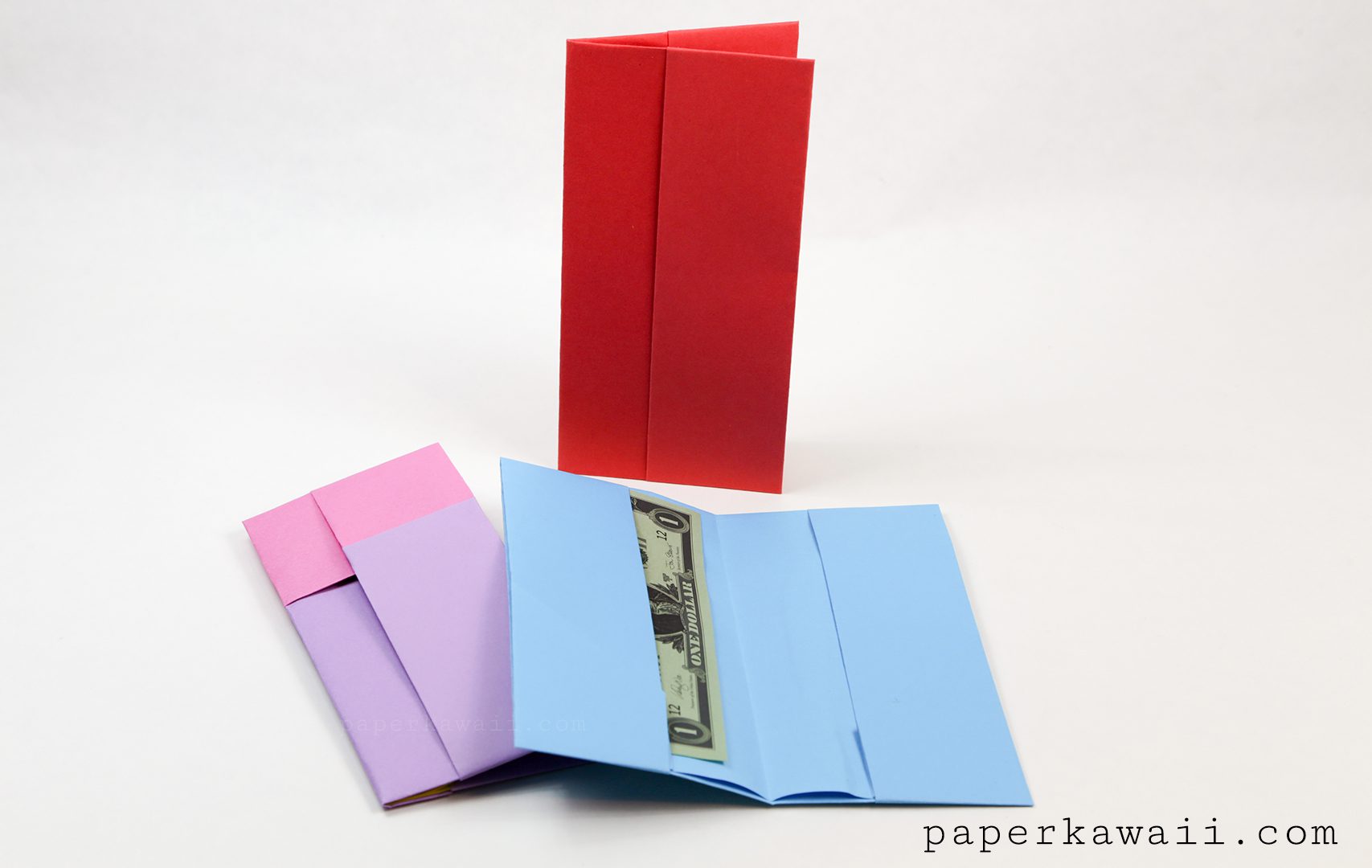 Learn how to make an origami wallet. There are two different versions, they can fit notes inside and have a total of six pockets.
This origami wallet only takes a few minutes to make, you could also use this as a document folder, to keep receipts or other papers.
The first wallet is using 2 sheets of A4/letter paper, the second uses 1 sheet of A3 size paper (29.7 x 42 cm) or similar. If you have some textured paper, it would be a lot more sturdy and usable for your cash.
Design: © Paper Kawaii Copyright Information (Modification of a traditional model).
Level: ★★★☆☆
Modular Origami Wallet Instructions:
Origami Wallet Instructions: