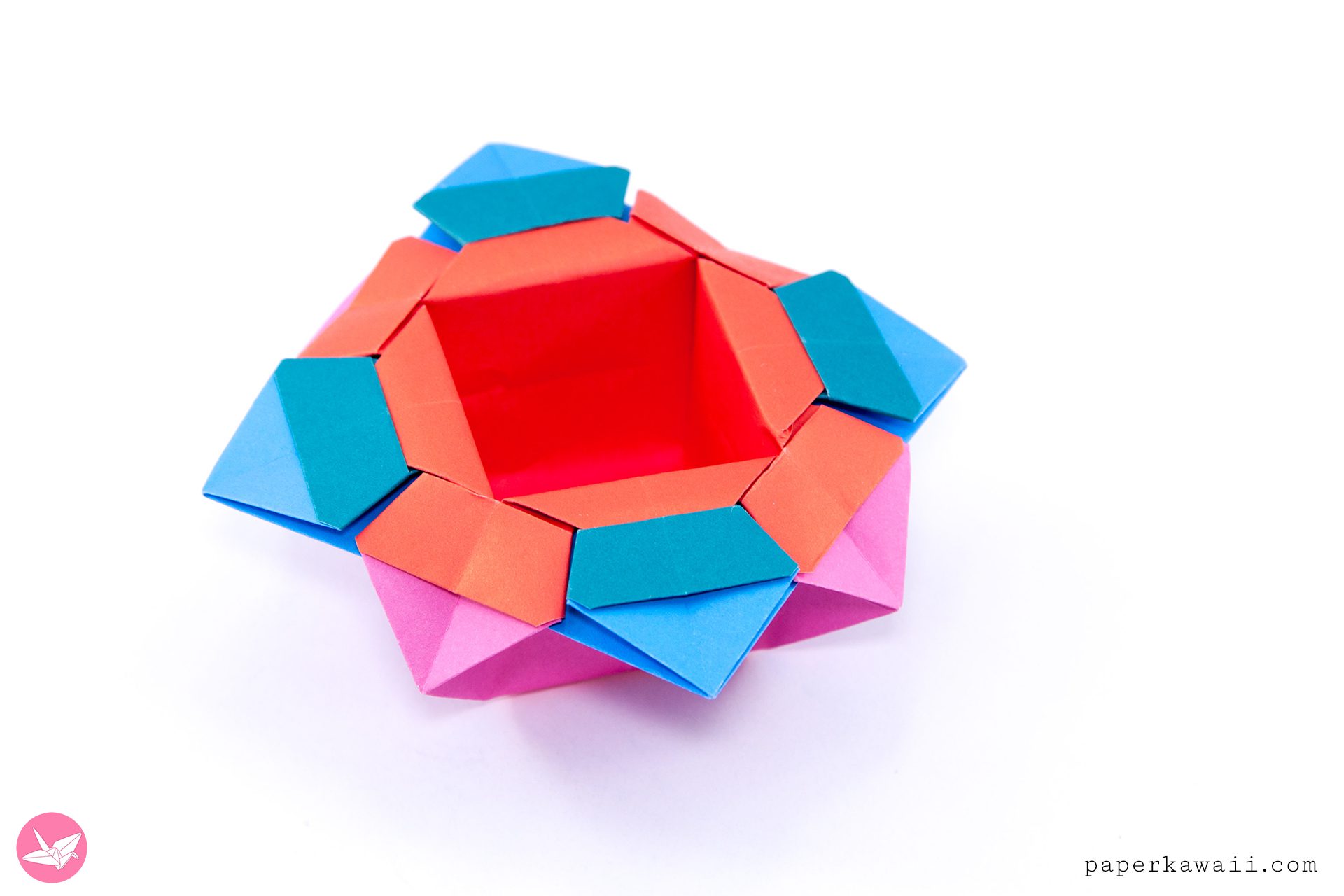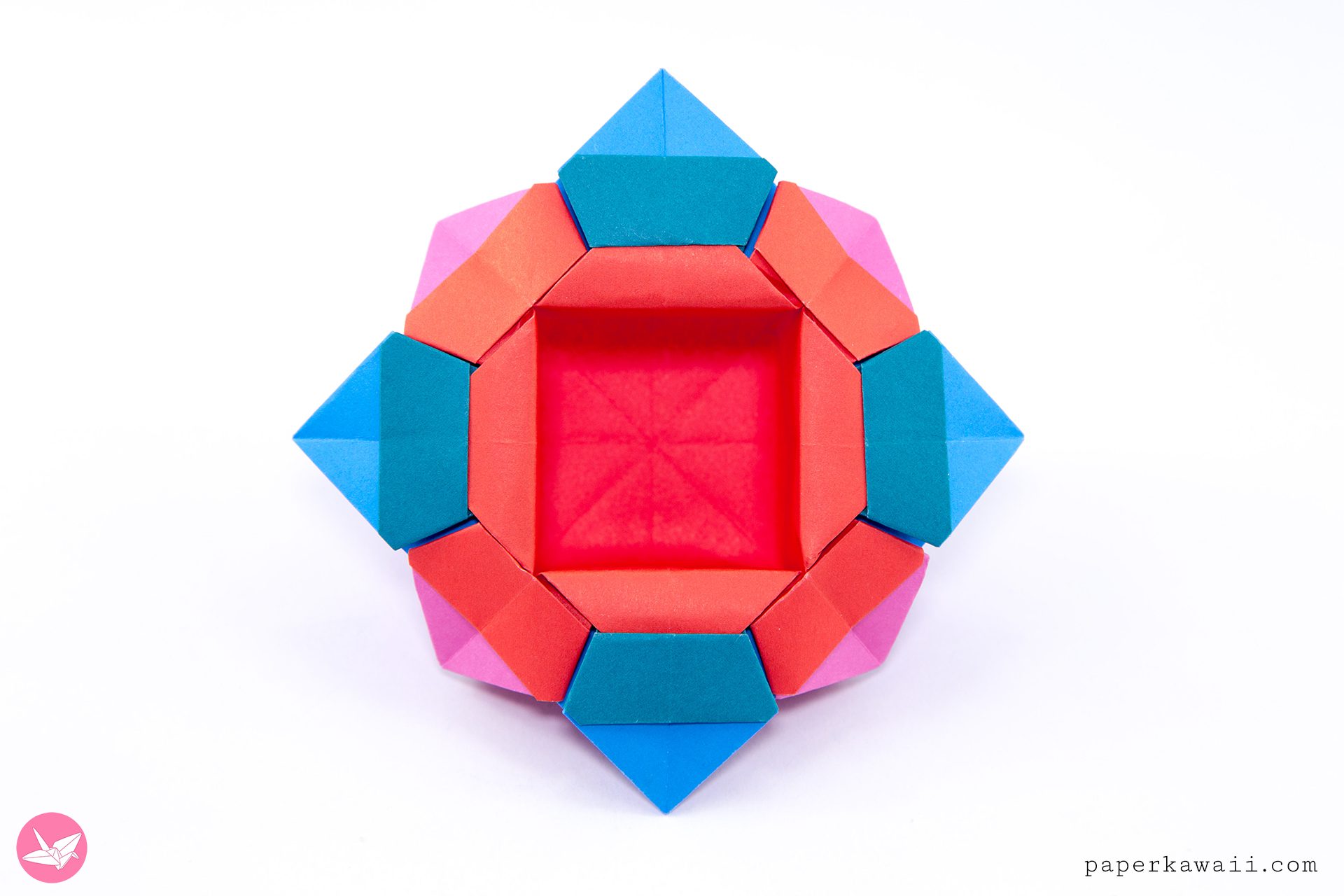 Make a special Chinese origami fancy dish. This traditional origami box uses 2 sheets of square paper to complete. This unique origami box or bowl is fun and easy to make.
This origami model requires two sheets of paper, both sheets are folded in the same manner and then the second one is cut into four new pieces.
You can call this kirigami if you want, however it's a traditional design, so if you want to argue this is kirigami, you'd need to go back in time hundreds of years and talk to the original designer…
I especially want to use this origami fancy dish at Easter. In pretty pastel pink and yellow paper would look nice. Whilst folding this I noticed a lot of rabbit shapes too, which is why it got me thinking about Easter.
Traditional Chinese Origami Fancy Dish
Design: Traditional Copyright Information
Level: ★★☆☆☆
You will need:
▸ 2 sheets of square paper.
Paper size example: 17.5 x 17.5 cm
▸ Scissors
Final model size: 12.5 x 12.5 x 4 cm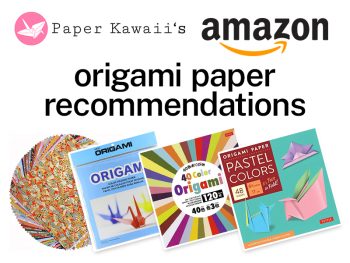 You can check out my personal favourite origami papers, paper craft tools and more on my Amazon.com store.