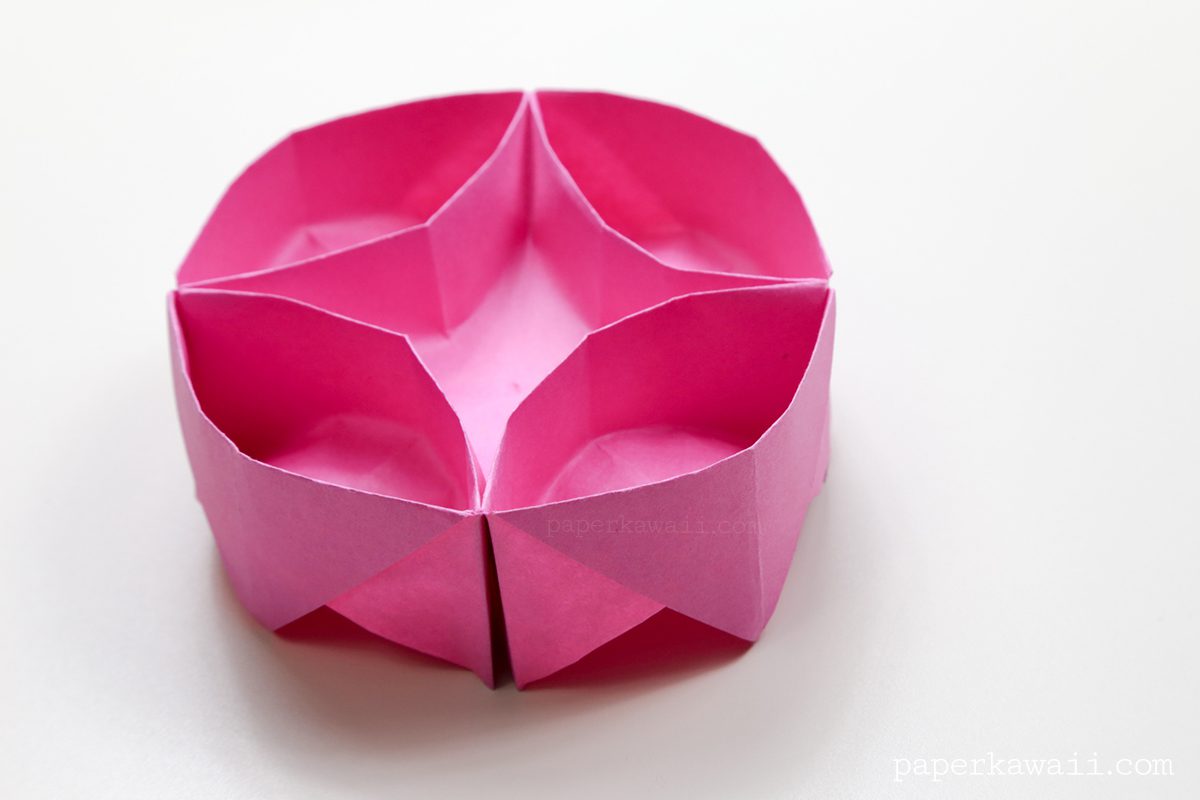 Learn how to make a traditional origami lazy susan. This round origami box with sections makes a great organizer or snack bowl/dish.
This is a traditional origami box. I don't think there are many round origami boxes out there, it would be nice if someone designed a few. I have seen a few photos of this box with a small masu box stuck in the middle section, which looks awesome.
Level: ★★★☆☆
You will need:
– 1 sheet of square paper. (Used: 21 x 21 cm)
– Something round.
A Photo Tutorial is available on the Origami Photo Tutorials page.