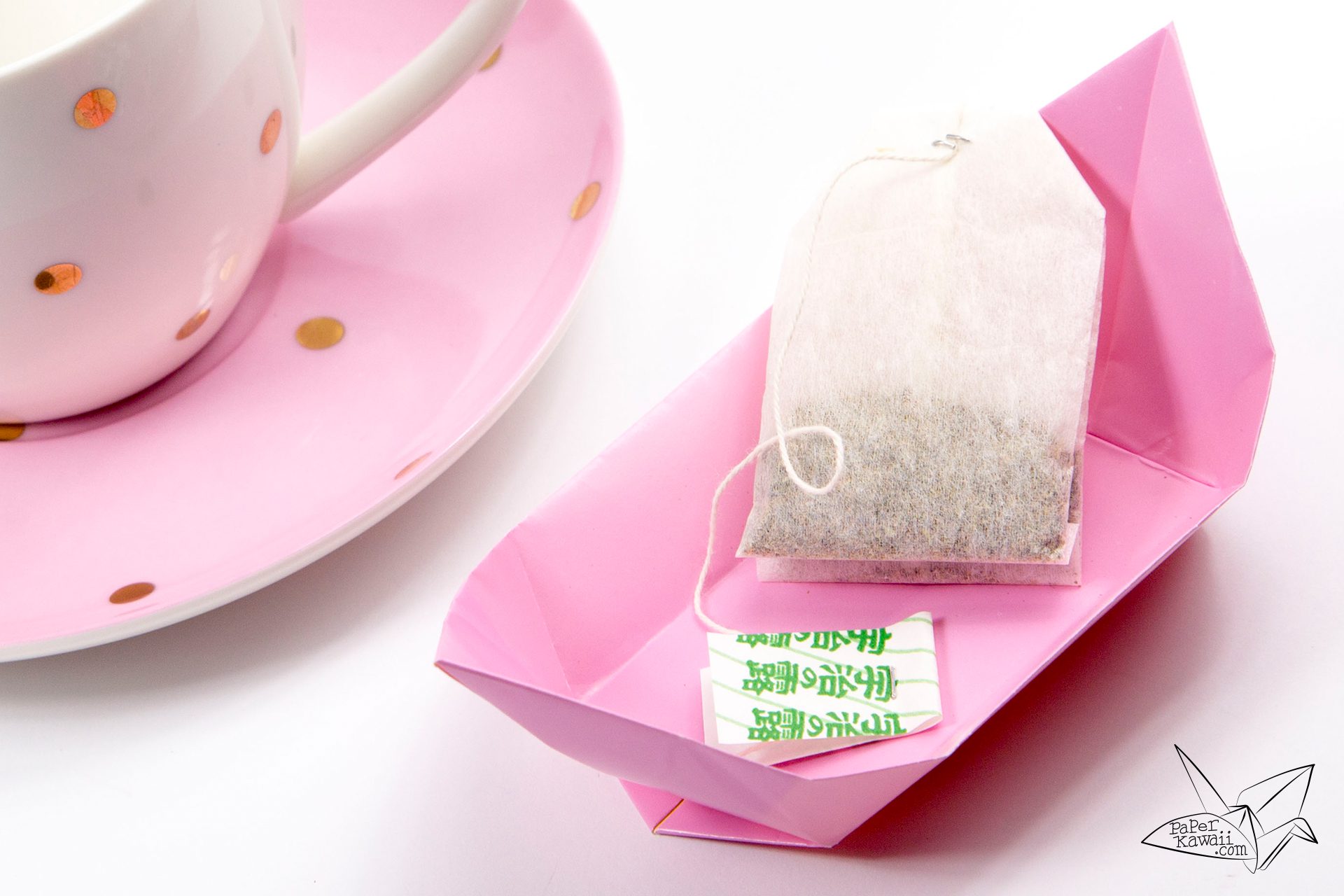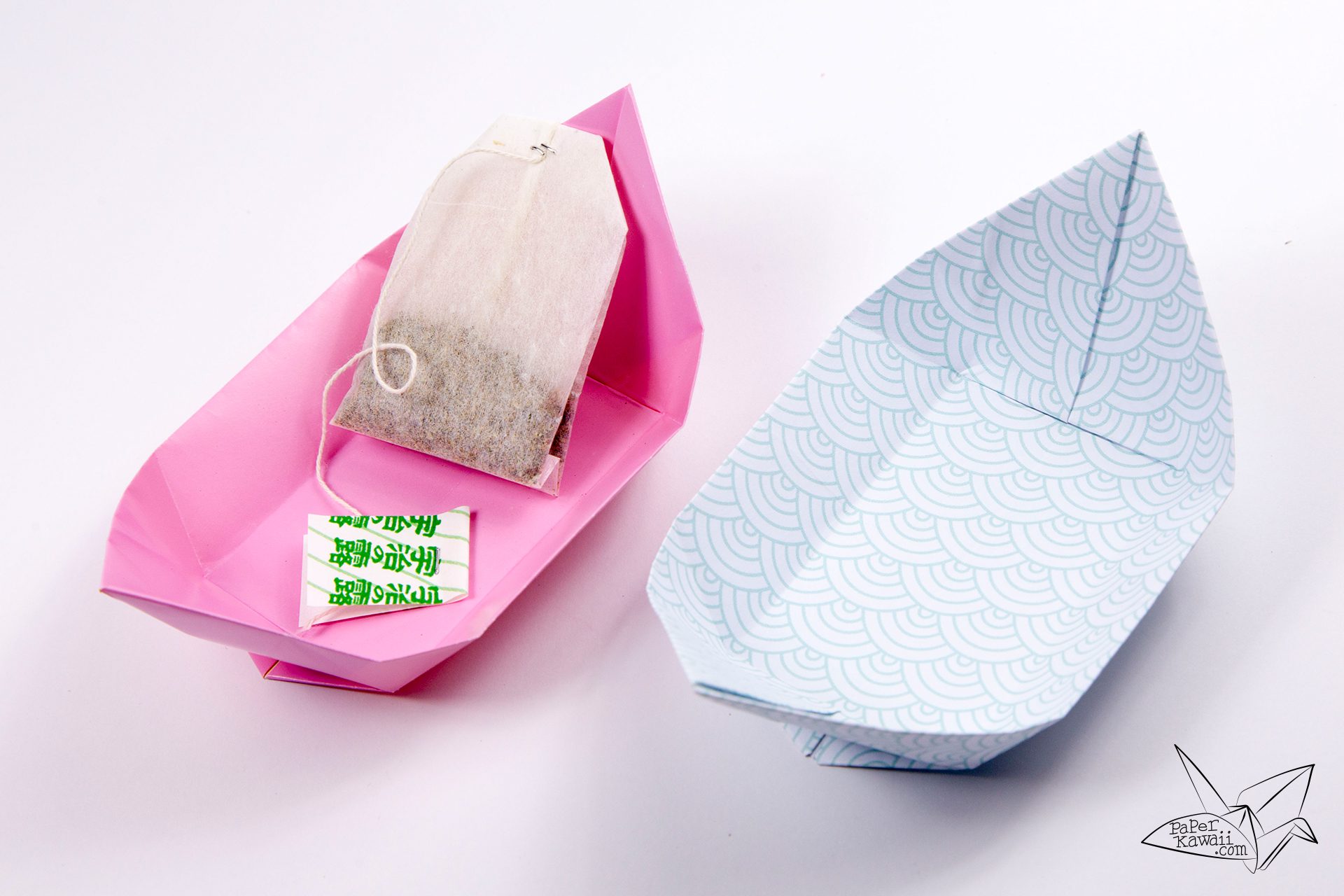 These easy to make origami plates are traditionally used for serving loose tea, you can use it to serve tea bags, or as a bowl or tray for other items. Also looks like a boat.
I really love this origami tea plate. It's similar to some other traditional models. The "feet" under the box can also be reversed (like in the thumbnail) in order to make it sturdier. This kind of plate is also known as a "Kashizara" or cake plate.
I'm not really going to "serve tea bags"… I only drink one type of green tea (in the photo) but I know how many tea fans there are out there. These little origami tea plates sure do look nice next to the cup though.
Hope you enjoy the tutorial, as usual I'm using this pastel origami paper by Tuttle.
Design: Traditional
Level: ★★☆☆☆
You will need:
▸ 1 sheet of square paper – I used 17 x 17 cm
Final Size: 13 x 7.5 cm (ish)
A Photo Tutorial is available on the Origami Photo Tutorials page.