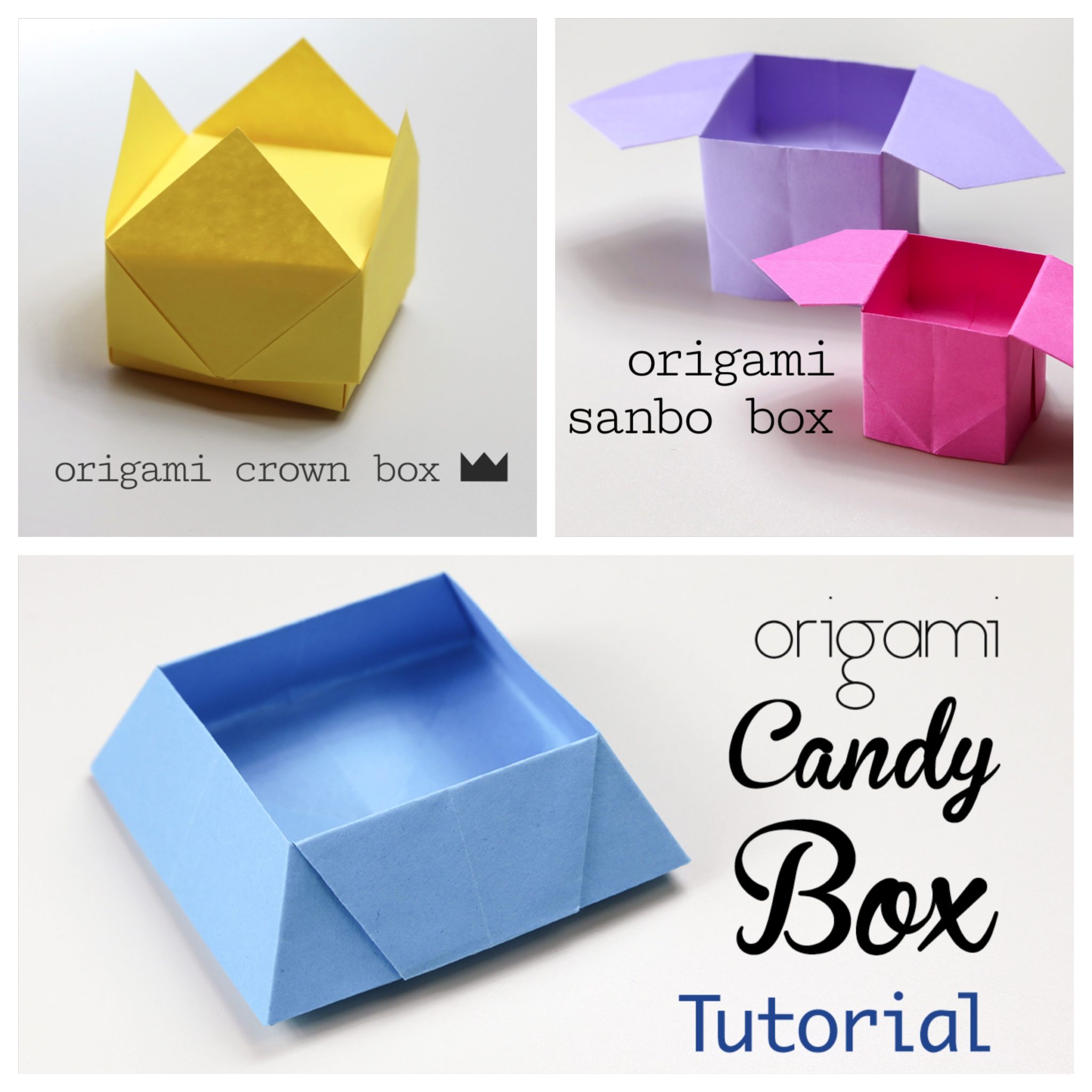 Here are three little easy origami boxes, all three are traditional models, I have made photo tutorials for each one, these boxes are all unique of each other, and all are very simple to make.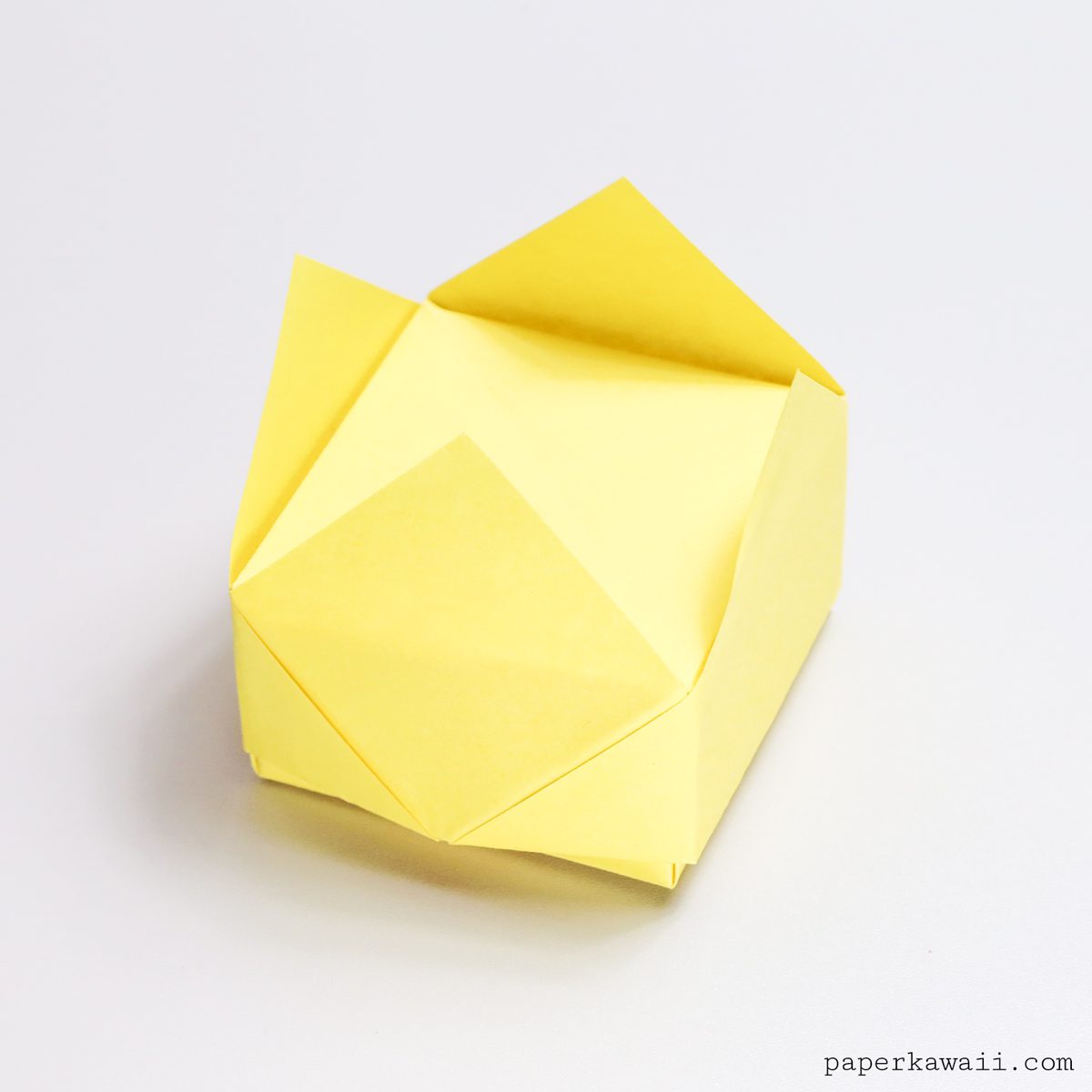 Origami Crown Lid Instructions
Learn how to make a cool origami crown which can be used as it is or as a lid that fits onto an origami Masu box! This is a great origami for kids and also makes a cute gift box for jewellery and other gifts!
click here to view the tutorial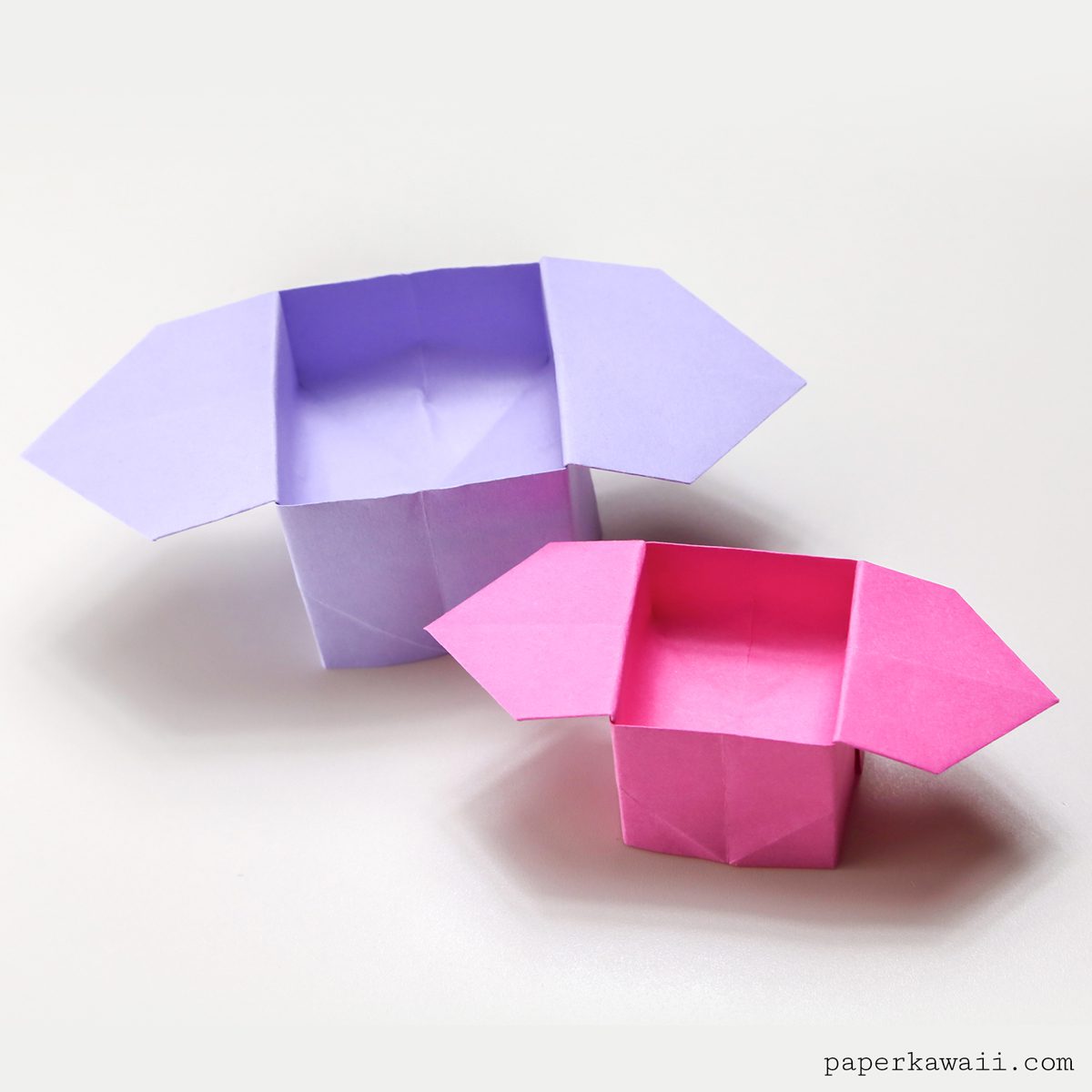 Traditional Origami Sanbo Box Instructions
The traditional Japanese offering stand or 'Sanbo' box is a very popular model especially for kids as it's very simple to make! You can use this box to serve snacks, or keep your little nicknacks in!
click here to view the tutorial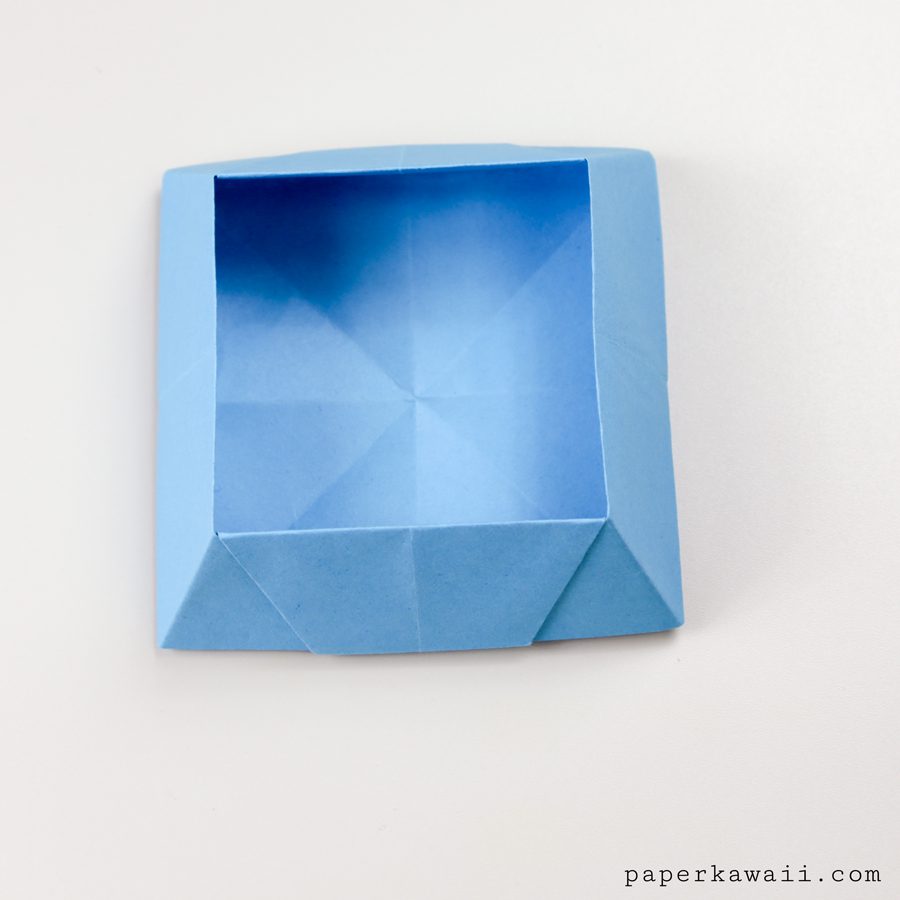 Easy Origami Candy Box
This is a simple way to make a useful origami candy box or dish to serve snacks or to keep things like jewellery! Learn how to make a traditional origami 'candy' box with these easy step by step instructions.
click here to view the tutorial
More easy origami boxes can be found on the Origami Photo Tutorials main page.
We also have all the origami box video tutorials listed on the Origami Boxes category page.