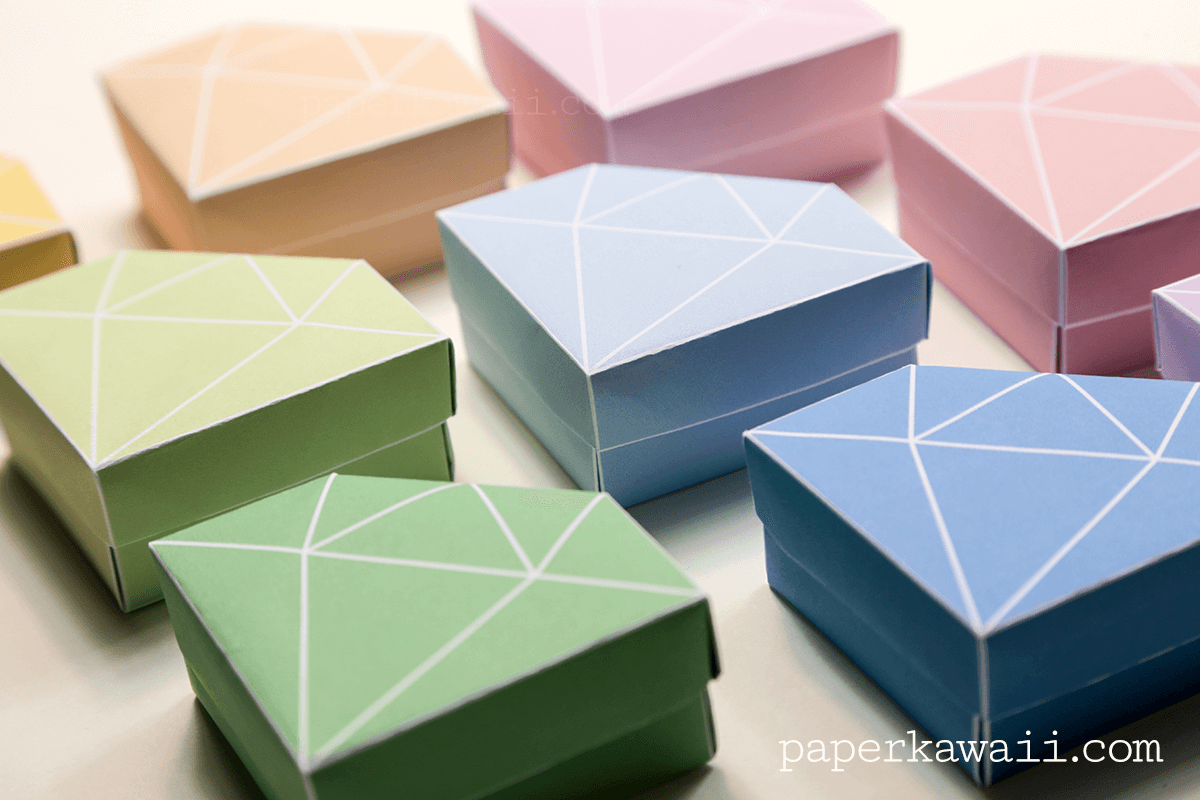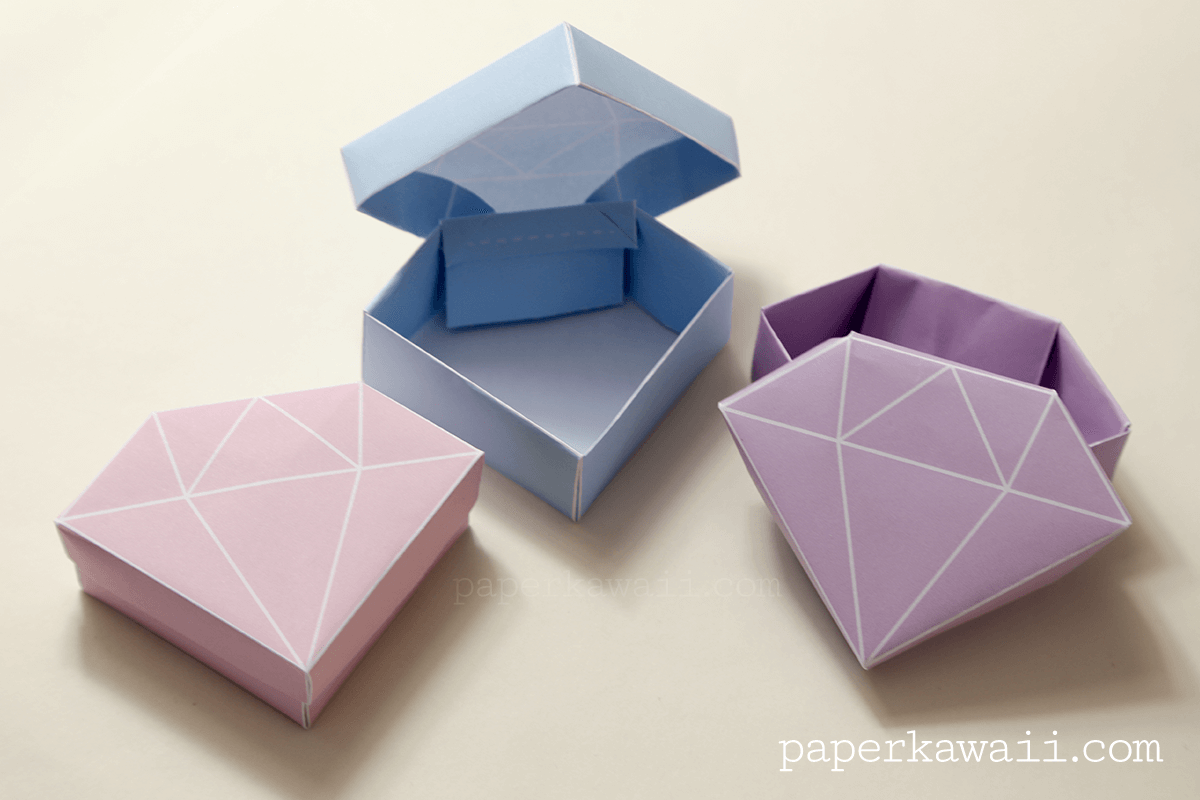 Here are 9 free printable origami gem boxes, they are a bit like pre creases, they're pretty easy to fold and can be printed on plain old white printer paper.
I love how it looks like a crystal, would make perfect gift boxes and product packaging for jewellery shops.
Don't have a printer or want to use your own paper, you can learn this model with regular origami paper by following this tutorial instead (includes a diagram).
To cut these out you could use scissors, but to get a perfect square, use a knife and cutting board, or my favourite is a safety paper trimmer.
The colours that your printer produces may be brighter or more subdued, to see what your printer will produce, you can print out the test sheet to save on ink, there is a link to download it with the rest of the PDFs.
As requested, I have added a black line version which is useful for those with limited printer ink. You can also print it on to your own colour or patterned paper.
Level: ★★★☆☆
Design: ©Paper Kawaii
You will need:
Square paper (printable paper below)
Optional: Glue.
Download the free origami gem papers below:
PDF FILES: (Please click to view or right click save as on the ones you want)
Colour Test Dark Blue Light Blue Dark Green Light Green Purple Pink Corral Orange Yellow White (to print on your own coloured paper)
PNG FILES: (Please right click the image and 'save as' on the ones you want)