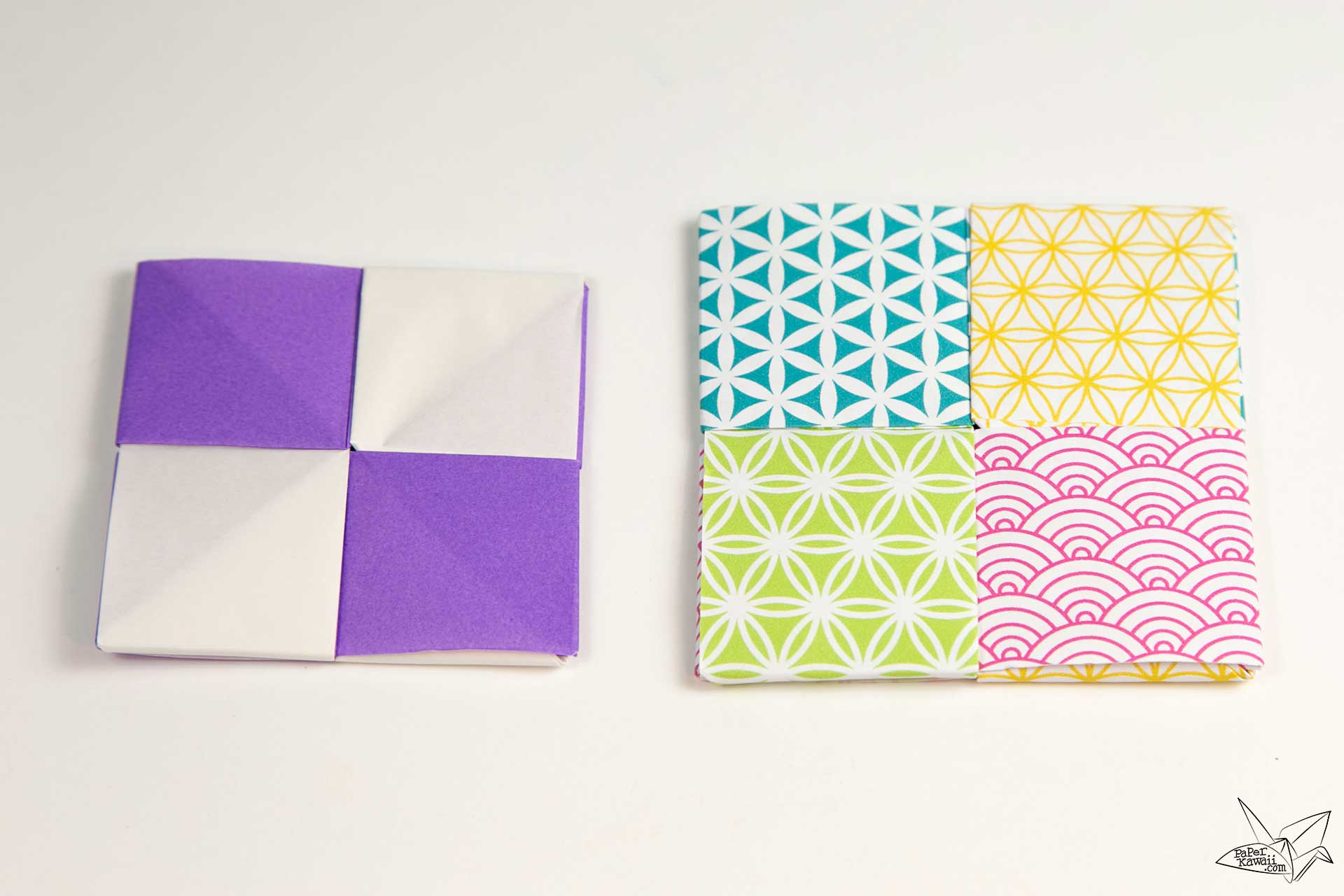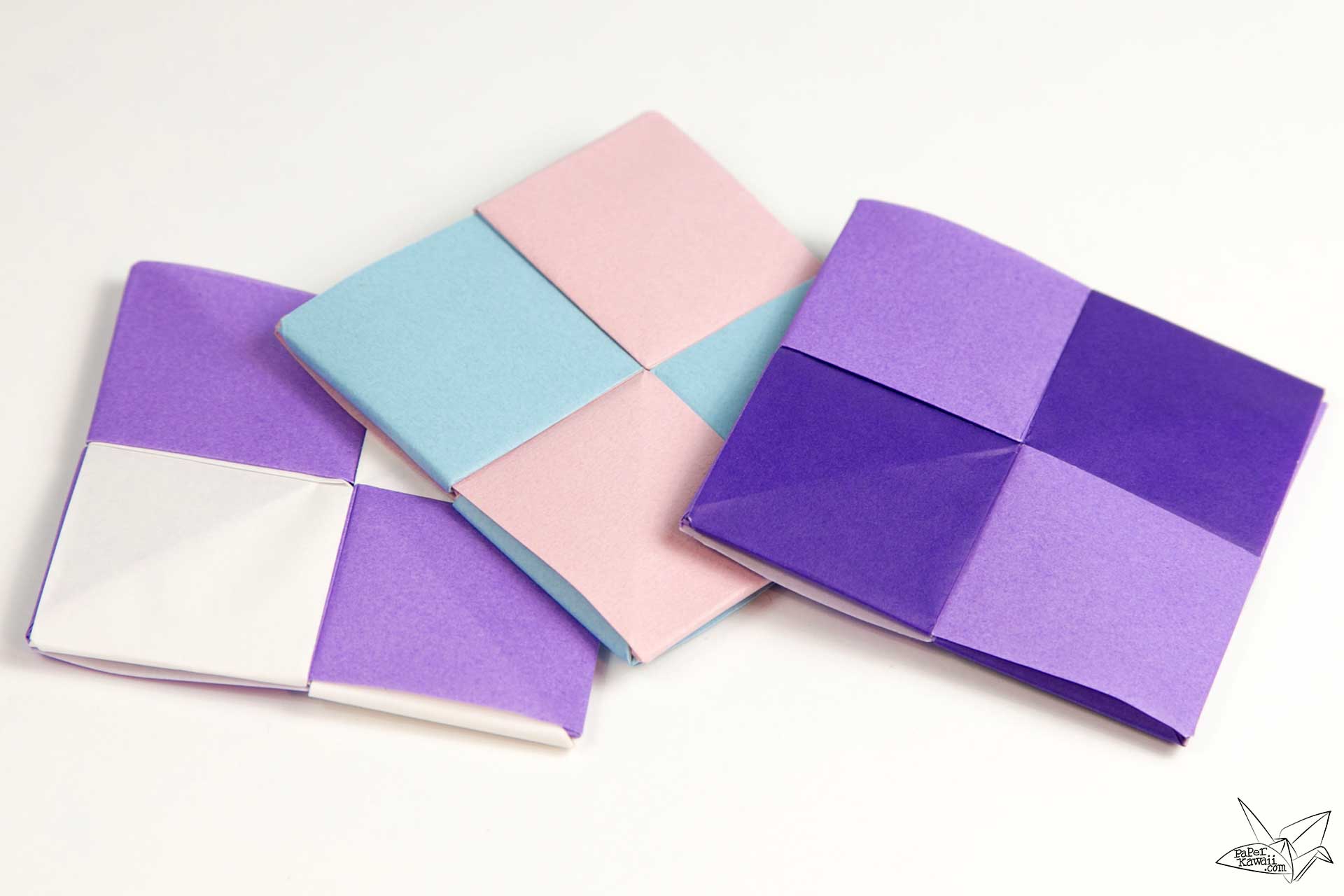 Learn how to make some cool origami coasters with modified sonobe units. You only need 4 units for this, it's easy and satisfying how they fit together.
I really love these origami coasters, or they could be used as hanging decorations. The back also has a cool opposite colour or pattern effect, using two different colors makes a chequered effect. Or use different patterns like the one in the photo.
They end up being about 2mm thick and very sturdy.
These were thought of while making the origami sonobe bowls. You can actually hold the coasters with the edge facing you and push the edges, it should become 3d… it's fun but the result is a bit random. I had a bit of a sonobe unit frenzy and made about 100 of the units before realising the paper I used was not good enough.
The paper used for the patterned one in the photos is from the free origami paper you get when you signup to the paper kawaii newsletter. Or you can find more printable origami papers including that pack over here (free pack available). They are printed on basic white printer paper.
Design: © Paper Kawaii Copyright Information
Level: ★★☆☆☆
You will need:
▸ 4 sheets of square paper. Size used: 15 x 15 cm.
Final model size: 7.5 x 7.5 cm.