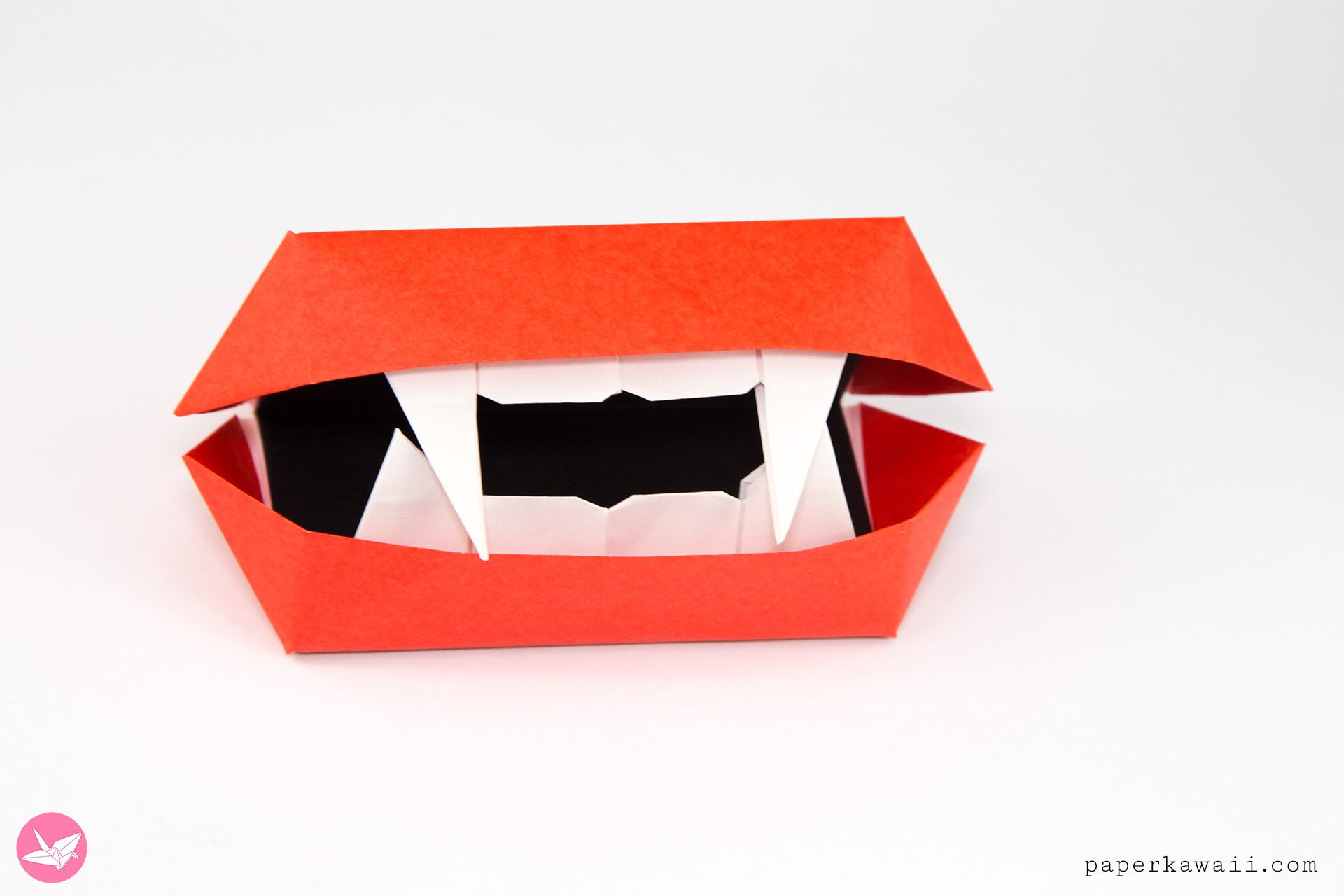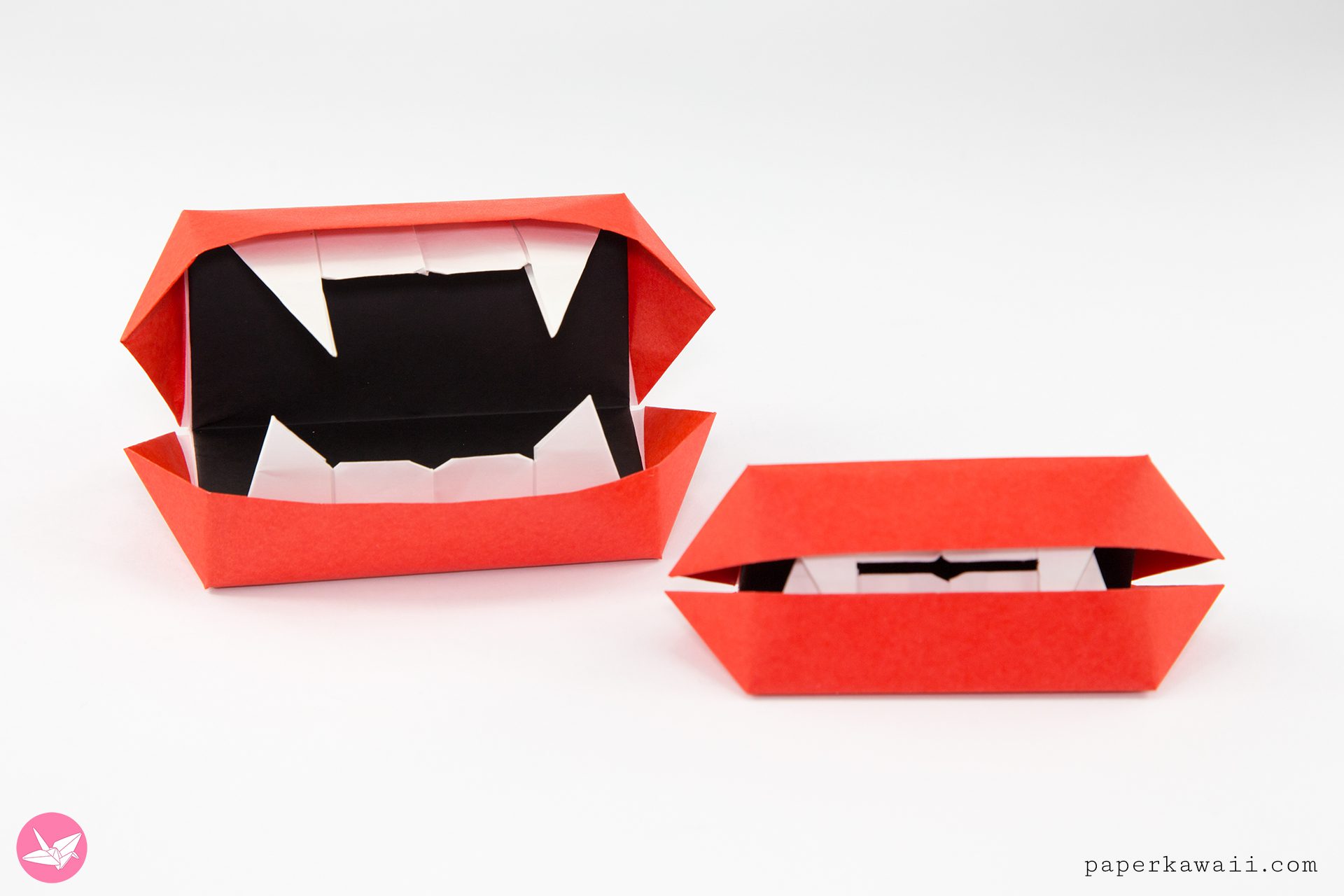 Learn how to make an origami vampire fangs toy. The mouth opens and closes by moving small levers at the back. Great Halloween DIY to give to friends & family. You can also put candy or other things inside.
This modular origami moving mouth is pretty easy to make. The outer mouth only takes a few minutes. There are several points during the folding of the teeth that would be fine to leave it as it is. At 14:25 for example. After that it's just extra shaping and isn't needed.
The black piece of paper is also not required, it just makes it look better in my opinion. Hopefully I demonstrated how it moves at the start, but basically, you gently push or squeeze the two levers towards each other, not too much. If it's not moving, try re-folding the hinge on the back. Also the black paper makes it heavier, so you could instead cut a sheet of paper and use that instead if it's weighing it down too much.
Origami Vampire Fangs Toy
Design: © Paper Kawaii Copyright Information
Level: ★★★☆☆
You will need:
‣ 3 sheets of square paper.
Paper size example: 17.5 x 17.5 cm
Final model size: about 9 x 5 cm ish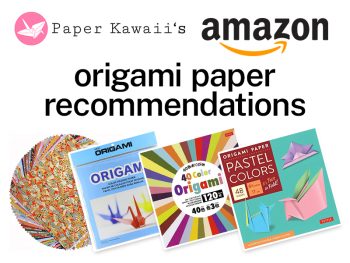 You can check out my personal favourite origami papers, paper craft tools and more on my Amazon.com store.