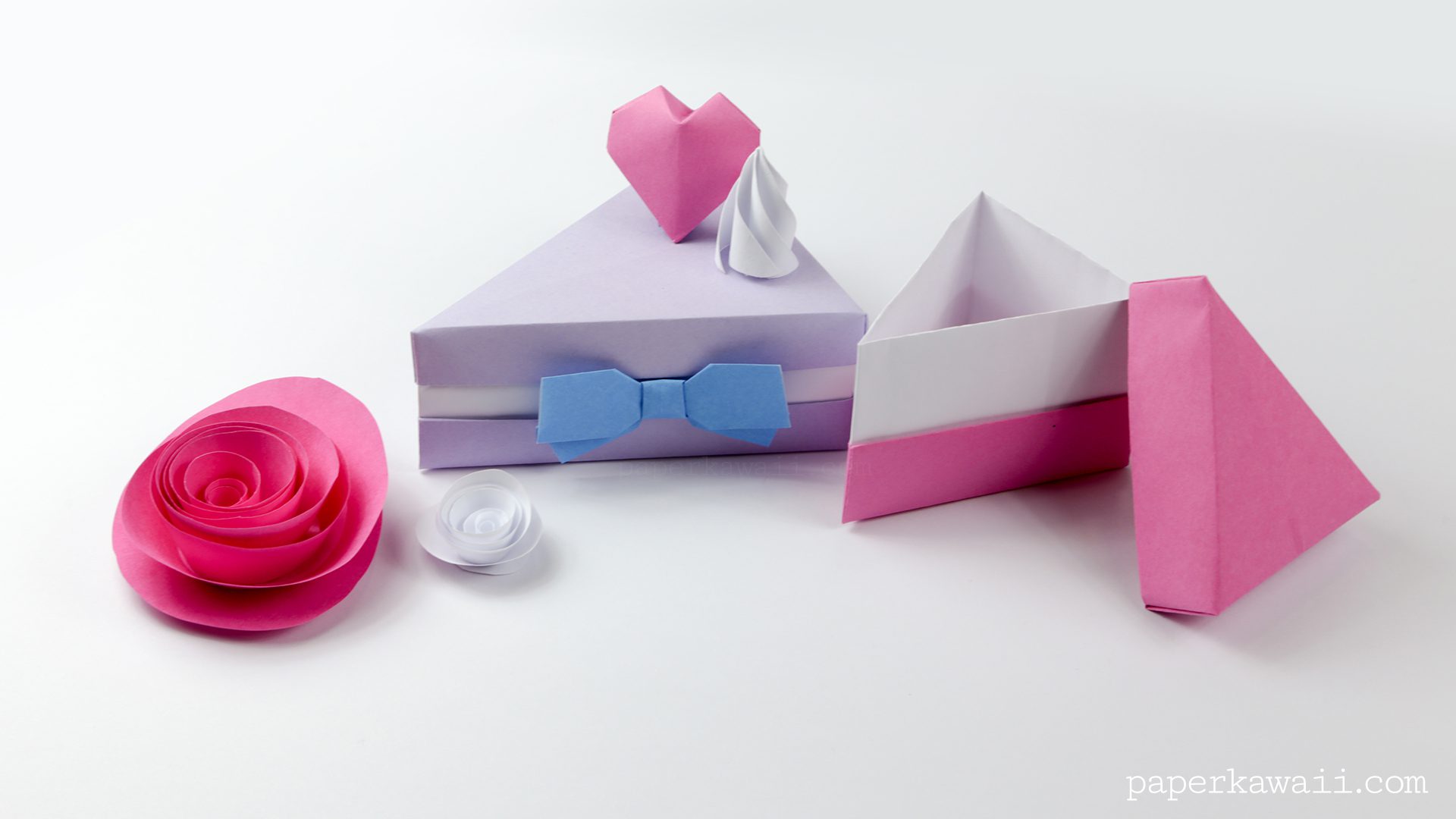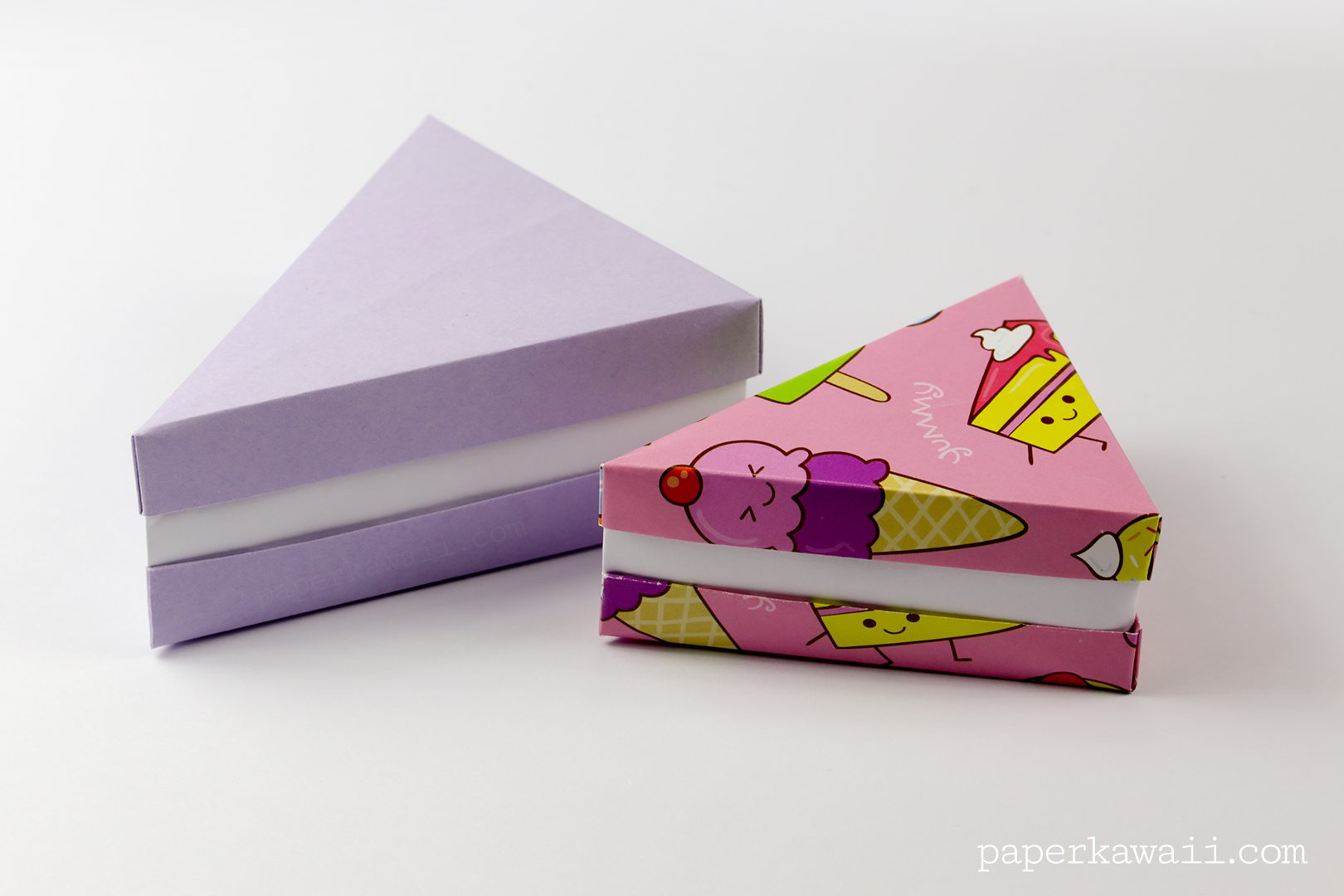 Learn how to make an origami cake slice box. The lid comes off the top – you could put real cake in there, add cute origami or papercraft decorations on top.
Quite a few people have suggested a cake themed origami, I had actually made this box last year, it was a carrot though.. so it's now a cake slice.
It could also be a pizza, cheese or other triangular shaped object.
This origami cake slice box would be great as wedding favours, party favour boxes.
The lid is made from the same size as the bottom, with a layer in the middle holding it together as the 'cake filling'.
You could also make the lid by using larger paper and it would just fit on top like a normal box.
Design: Toshikazu Kawasaki Copyright Information
Level: ★★★★☆
You will need:
– 1 sheet of square paper for lid
– 1 sheet of square paper for the bottom.
I suggest using 15 x 15 cm – for the tutorial I used 20 x 20 cm
Optionally – Glue
Cake 'filling': use A4 or letter paper / printer paper.
Decorations: Puffy Heart, start with 5 x 5 cm. Origami Icing , start with 5 x 5 ish.
A Photo Tutorial is available for the taller cake box on the Origami Photo Tutorials page.