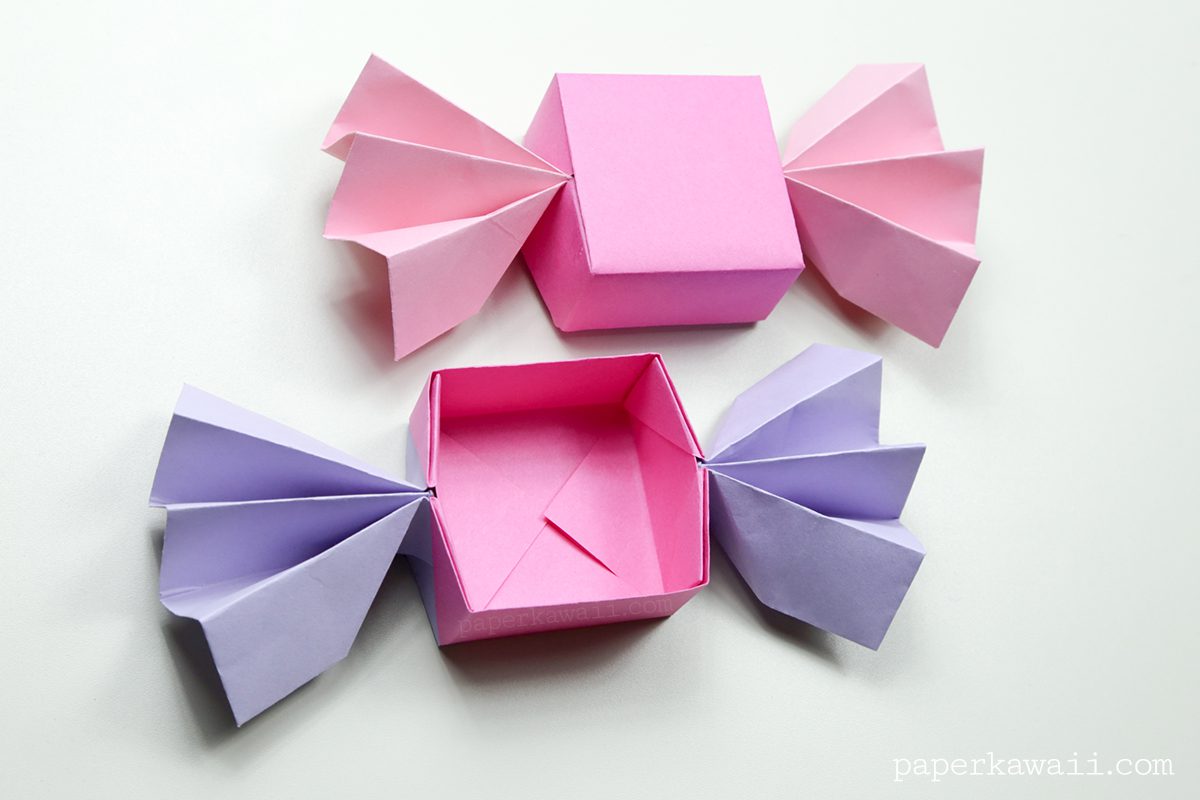 Learn how to make a cute origami candy box. These boxes would make great wedding or party favour gift boxes.
Here is how to make a cute modular origami candy box! You can make the fans of the candy a different colour to the box. Or use striped paper for a traditional candy look. Would be great to put little sweets in it.
The lid of this box actually fits around the edges instead of inside, and there are two ways you can attach the fans onto the box – the first way is to start with a masu box and fold the sides in reverse, trapping the fans inside.
Or the second is to fold a lid, and sandwich the fans on the insides of the box, I prefer the first way, as the fans stay a seperate colour, and it seems a bit sturdier.
Design: Toshikazu Kawasaki Copyright Information
Level: ★★★★☆
You will need:
4 sheets of square paper.
2 for the box + lid.
1 for each 'fan'.
Used: 15 x 15 cm.
Final box size: 5.5 x 5.5 x 2.6 cm.
Longer sides or 'fans':