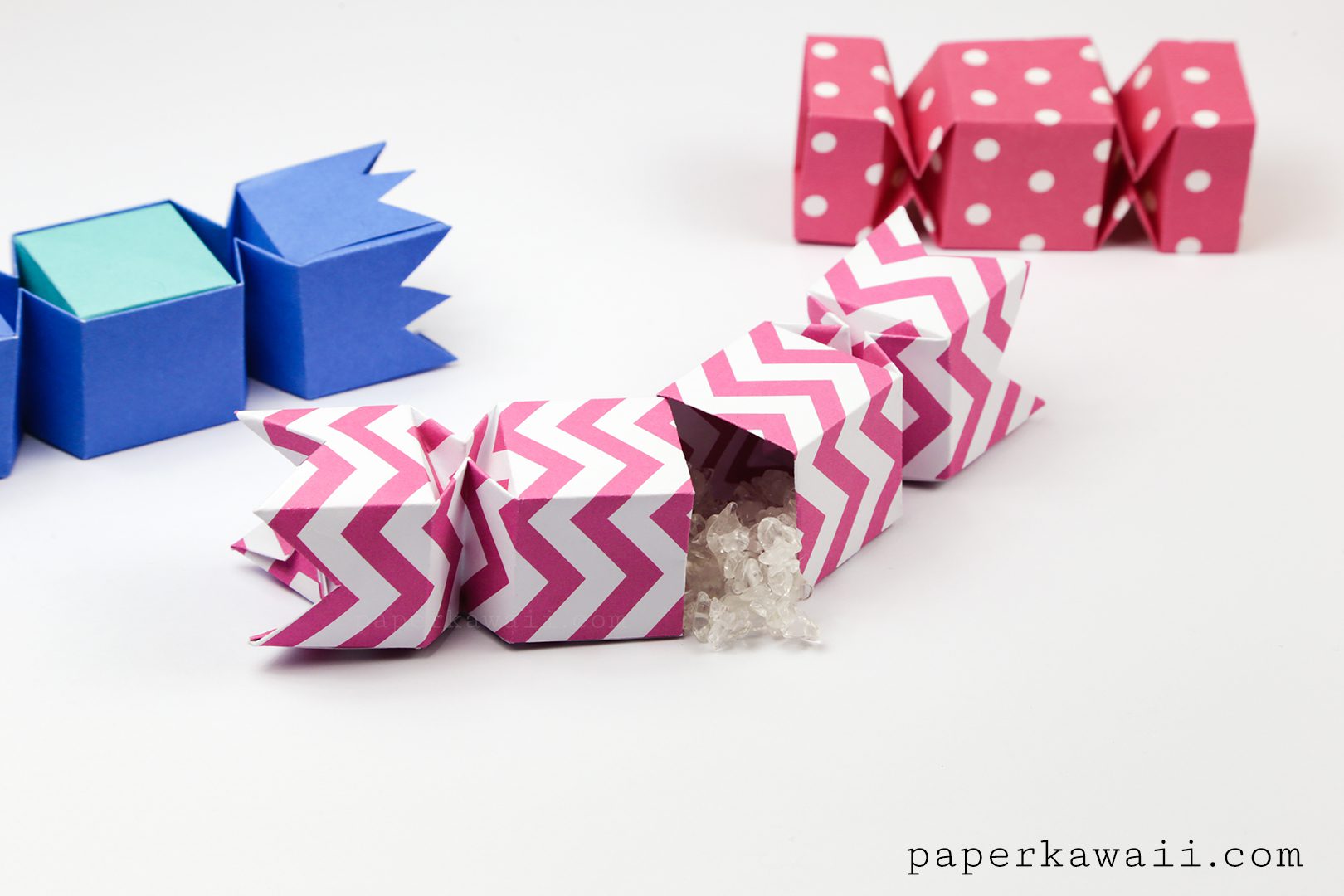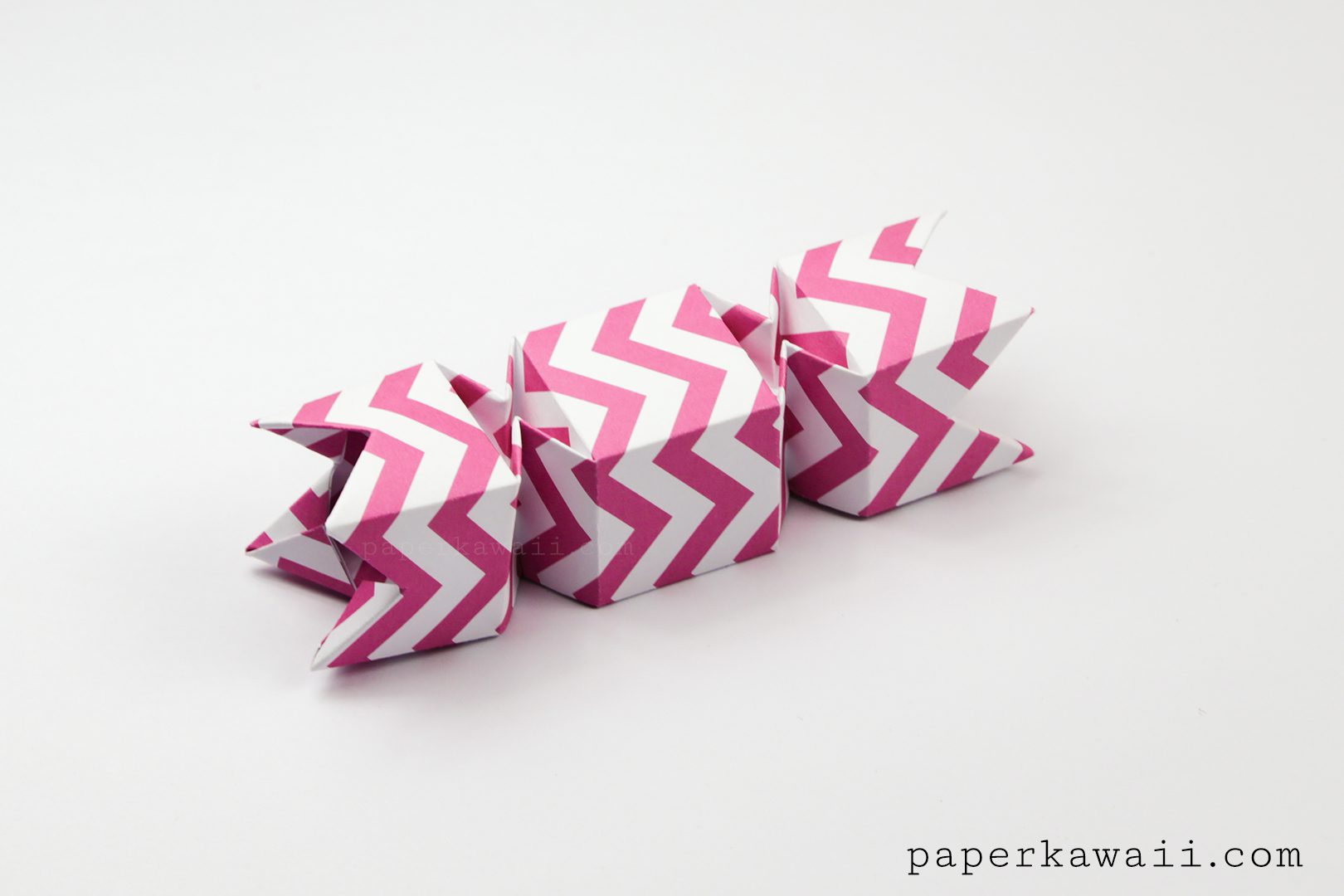 Learn how to make a pretty origami candy box! The ends of this cute box slot together therefore making a lovely origami gift box.
This origami box would make a great gift box for jewellery because it will be a surprise.
It would be great for party favour boxes or at weddings. The nice thing about this box is that one end slots into the other, making it not so obvious as a box.
Also if you don't cut the ends, it looks more like a Christmas cracker and therefore could be turned into one if you buy the pulling popping gunpowder sticks.
This is similar looking to the other Square Origami Candy Box, which has the box in the middle.
Design: © Paper Kawaii Copyright Information
Level: ★★★☆☆
You will need:
– 1 sheet of square paper, I used 15 x 15 cm
– For thicker paper one sheet should be 2 mm smaller so it fits nicely.
– Ruler, pencil (calculator maybe)
– Scissors (to make the spiky ends)